Sephora with Silverpush achieved 85% higher than benchmark – A Beauty Case Study
| 18 Nov, 2022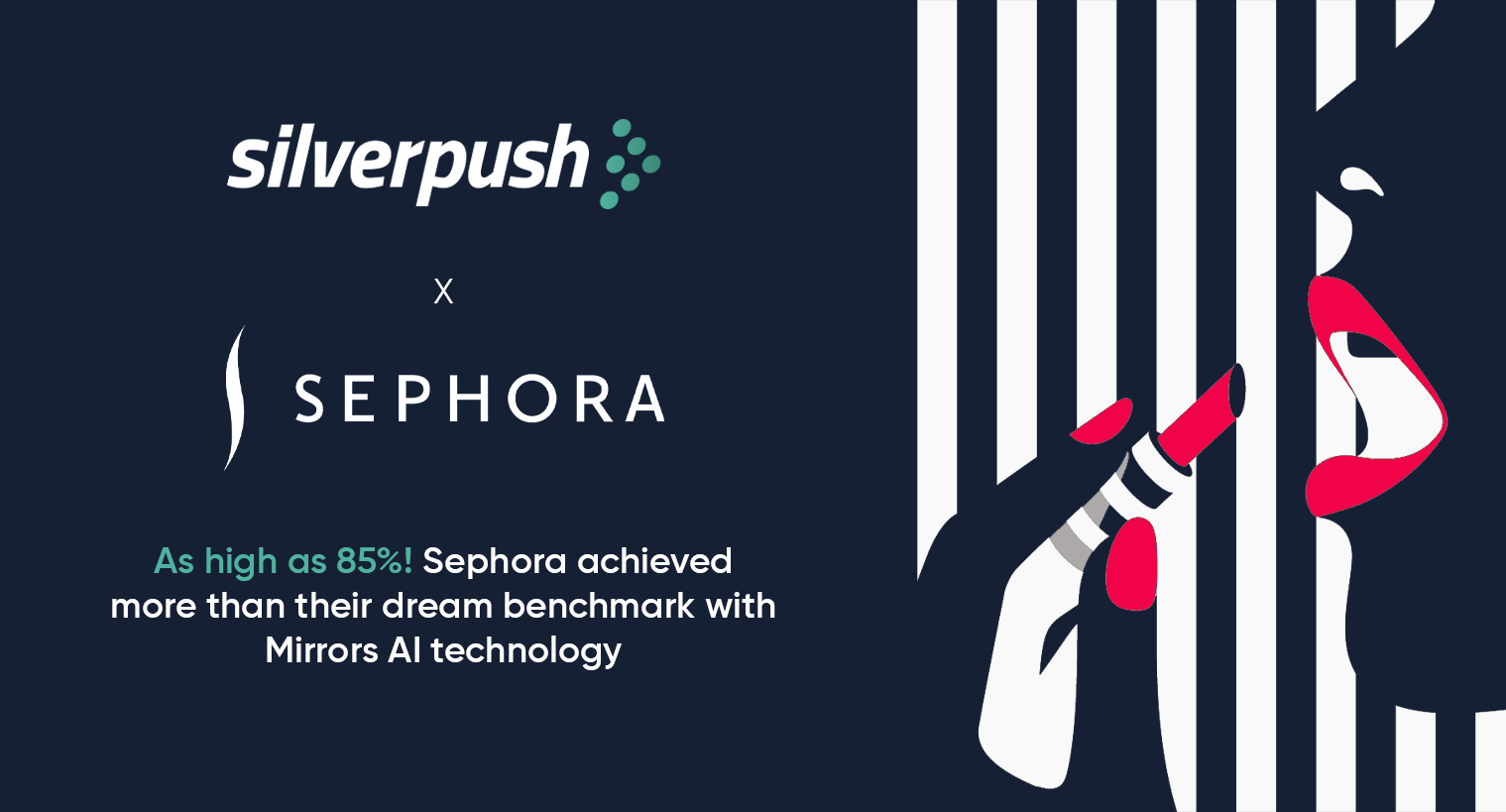 How Sephora drive awareness and change perceptions to position itself as the best in beauty shopping experience?
Like every other industry, retail landscape is also evolving, and beauty consumers are changing on how, what, and when they buy. Consumers are more willing than ever to purchase beauty products directly from DTC companies. Approximately 70% experience profit through their own channels and around 30% through retailers. Both at the same time are moving toward the middle and striving for omni-channel. However, this shift puts a pressure on specialty beauty retailers to expand their core businesses. As a result, Sephora is focusing more on their in-store presence and meeting consumers where they want them to be. Case in point? Sephora partnered with Mirrors – AI technology for contextual targeting on YouTube to drive brand awareness and bring to life the benefits of shopping with Sephora.
Objective
Drive awareness and position Sephora as the best in beauty shopping experience by activating campaigns on YouTube through contextual targeting.
Challenge
Traditional advertising campaigns on popular platforms like YouTube pose specific challenges for the brands:
1) struggle to reach the right audience in the right context at the right time. 
2) Brand Safety and suitability issues which result in low VTRs, hence the low consumer engagement with the brand.
Methodology & Strategy
Sephora aims to reach the audience when there is maximum probability of having them engage with the campaign, with Mirrors AI technology Sephora leveraged the small window of opportunity when the audience is engaging with videos that are contextually relevant such as videos where makeup is seen and specific faces are seen. Sephora aims to reach the most relevant audience by triggering the campaign with selected YouTube videos.
Moments Utilized for Contextual Targeting:
Faces e.g. Samantha Talu, Nicole McLaughlin, Selena Gomez
Logos e.g. Sephora, Anastasia Beverly Hills, Armani Beauty
Objects e.g. Foundation, Concealer, Eyeliner
Locations e.g. Sephora store, Sephora counter
Actions e.g. Cleaning make up brushes, Applying lip-gloss, Applying foundation
Performance & Insights
The campaign for Sephora outperformed the industry benchmarks and proved to be more engaging and compelling to the target audiences.
| | | | | | | | |
| --- | --- | --- | --- | --- | --- | --- | --- |
| | Imps | Clicks | Overall CTR % | Views | Completed Views | Video completion rate | Spend |
| TOTAL | 3,511,028 | 2,393 | 0.07% | 3,451,685 | 2,947,932 | 85% | $70,221 |
Boost your next campaign with Silverpush!
Click Here to book a demo.