Brand Safety Is Indispensable for Video Advertising
02 Mar, 2020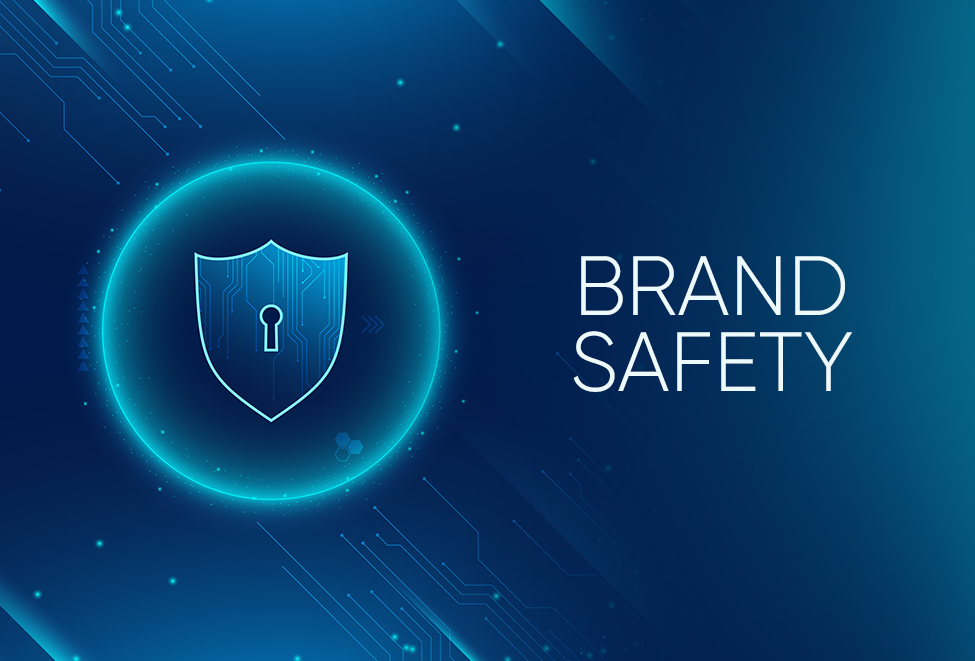 The placement of ads against video content has emerged as one of the most effective marketing strategies for brands. Placing ads on user-generated videos on platforms such as YouTube, Facebook, Twitter, Snapchat and more, provides brands a much wider reach than provided by TV and print media. Despite their vast reach, these social media platforms have their own pitfalls. One of them that is really damaging for the brands is the difficulty in ensuring brand safety.
The term "Brand Safety" has been used to describe the controls that companies in the digital advertising supply chain employ to protect brands against negative impacts to the brand's consumer reputation associated with specific types of content, criminal activity, and/or related loss of return on investment.
It takes years and significant resources for a brand to build a reputation in the minds of consumers. Even a single less than desired association, can heavily tarnish brand reputation and the consumer's trust.
Most advertisers today are facing ad placement against unsuitable and potentially harmful content in the following categories that the global digital advertising industry refers to as the "Dirty Dozen" categories to avoid — Military conflict, Obscenity, Drugs, Tobacco, Adult, Arms, Crime, Death/injury, Online piracy, Hate speech, Terrorism, and Spam/harmful sites.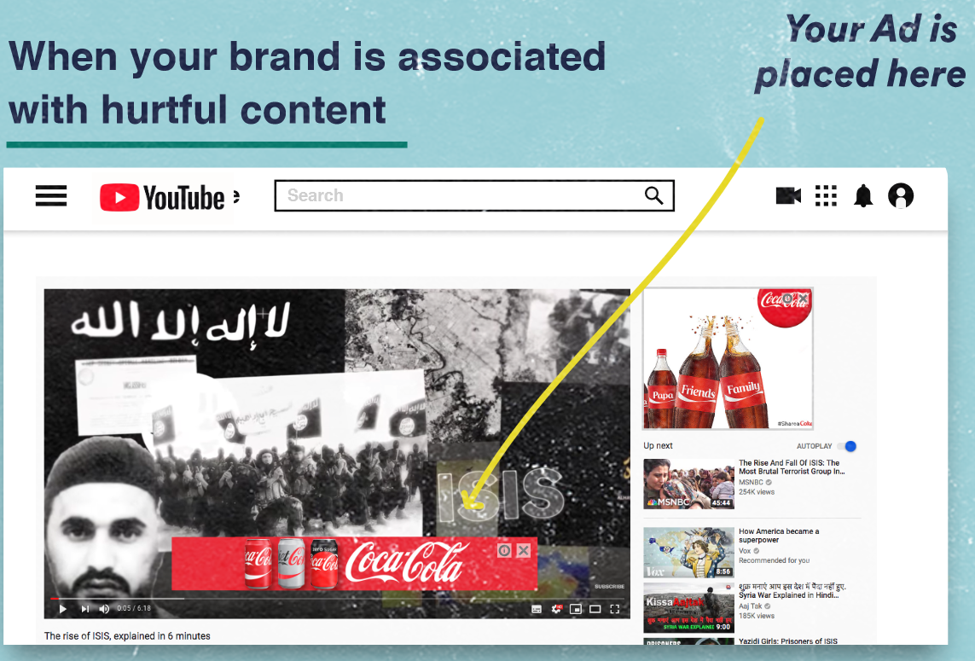 Data shows that 1 in 10 ad placements are against harmful content. According to a survey, about 80% consumers will stop or reduce buying products advertised against extreme or violent content and 70% believe the advertiser and the agency are most responsible for a brand's ad placements.
About 10% of all content on YouTube is brand unsafe. Top unsafe categories in YouTube are violence, adult, extremist and smoking. In March 2017, YouTube faced massive brand pull for ad placements against extreme content. In January 2018, YouTube partnered with third-party tools for brand protection, but in April in the same year, YouTube brand safety woes resurfaced affecting 300 brands. Google's estimated loss owing to safety issues affecting brands reached $1 billion in October 2018. Other social media platforms such as Facebook, Twitter and TikTok have also faced similar issues in the recent years.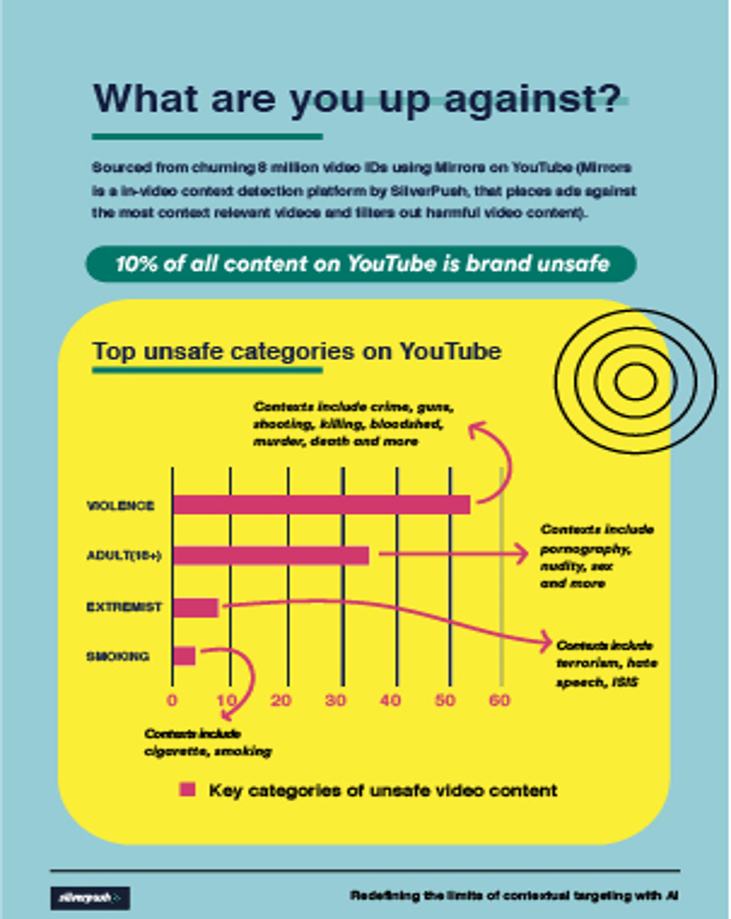 Despite stringent measures taken by social media platforms such as keywords, blacklists and whitelisted channels, safety flair-ups affecting different brands have been a constant across these platforms. There are certain reasons that have made it difficult to optimally achieve brand safety on social media platforms without affecting reach and monetization.
The first one is that brand safety is not one size fits all. Excluding the 'Dirty Dozen' categories is not an absolute rule. Each brand must define its own guidelines for inappropriate and damaging context in accordance with its specific needs, values and brand image. Measures and tools for ensuring online brand protection should be able to provide required controls to amplify or lower restrictions to allow a highly customized approach. What is unsafe content for one brand, can be the exact context that can help another brand reach their most relevant audience.
The second reason is using keywords blacklist as the primary solution. This method often fails to understand the complex undertones and various contexts a single word can be used for. For example, keywords such as gun, kill, explosion, etc. may be used in a safe context like in a movie.
Relying on whitelisted channels limits the true potential offered by social media platforms. Through such channels, brand reach gets limited and even may not reach the right audience. Using whitelisted channels is also quite expensive.
Although video advertising majorly uses programmatic advertising, this approach has a flaw that most brands don't really know where their online advertising is running. Even hiring professionals to screen content to prevent placement of in-video ads against unsafe content has not proved to be fully effective as very large amount of video content is loaded hour after hour.
Conventional brand safety tools fail to identify the right context. Artificial intelligence solutions such as computer vision provide answer to this problem. Computer vision makes it possible to detect in-video context with great accuracy, offering unparalleled insight for advertisers to place context-relevant in-video ads in a highly structured and safe manner.
Computer vision enables computers to see, identify and process objects in visual content just like or even better than human vision system. Advanced computer vision algorithms can accurately identify faces, emotions, objects, logos, activities and scenes, not only in static images but also in streaming videos.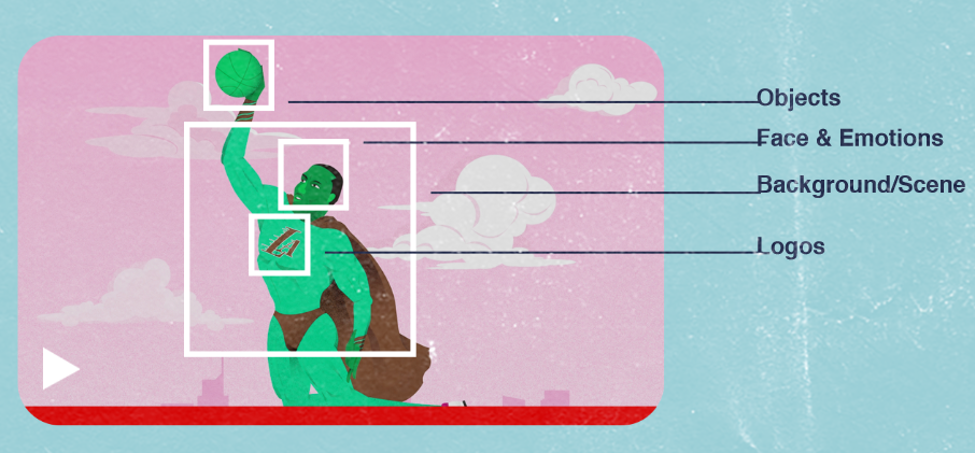 For in-video contextual ads targeting, computer vision enables a high degree of context relevance that surpasses all limitations of traditional keyword and affinity-based targeting. By using frame by frame parsing of video content, computer vision technology accurately blocks ad placements against unwanted, unsuitable, irrelevant and harmful content, even not letting a single damaging ad placement. Moreover, computer vision offers a tailored approach to a brand, i.e. it blocks only that content which is considered unsafe or unwanted by that brand.
Mirrors, by Silverpush, is an innovative contextual online advertising platform that utilizes computer vision for context-relevant in-video ad placement. Mirrors Safe is a computer vision powered brand safety and control platform, developed by Silverpush, that allows a brand to avoid ad placement against inappropriate or unsafe video content.
Read our latest whitepaper to get a complete view into the current state of brand safety in video advertising and how AI and computer vision is powering the next gen tech.