Navigating Path with Contextual Advertising in a Programmatic Advertising Landscape
PUBLISH DATE: 29 August 2023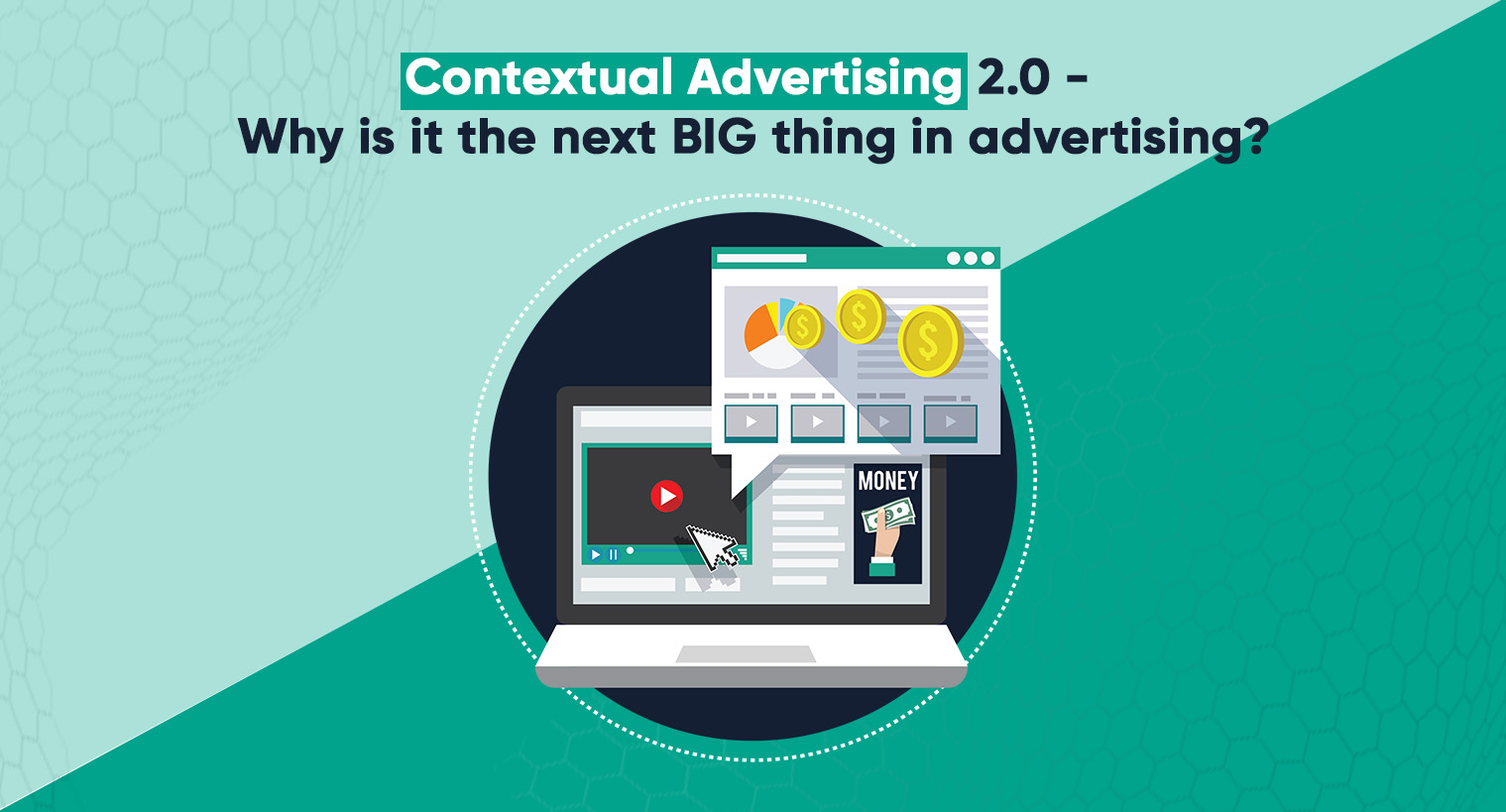 In the rapidly changing landscape, a seismic shift is underway. We are living in times when automation has taken center stage in all sectors, especially advertising.
Gone are the days of laborious manual toil for advertisers and publishers alike. Enter programmatic advertising, the game-changer that harnesses data and technology to plan the perfect sync of ads, reaching their intended audience at the precise moment.
The prediction of global programmatic ad spending is to reach 725 billion by 2026. The United States remains the leading programmatic advertising market worldwide. However, advertisers often encounter, two major challenges with programmatic ads:
1. Lack of transparency
2. Ineffective targeting
The programmatic advertising environment is intricate and opaque, making it challenging for advertisers to comprehend how the advertisements are deployed. As a result, advertisers waste money on ads and overpay. Programmatic advertising falls short of engaging the target audience since it heavily relies on data.
Also Read: What is Programmatic Advertising?
Navigating Path for Advertisers to Overcome Obstacles
Along with these challenges, there is another elephant in the room, the demise of third-party cookies.
With the third-party cookies phase-out, tracking user data will be difficult as they will not have a unique identifier that can be used to track users across multiple websites.
In this evolving landscape, advertisers find themselves at a crossroads.
1. They are in desperate need of a solution that offers them a way to overcome the programmatic ad challenges
2. A solution that targets ads without interfering with the user's privacy.
As a solution, contextual advertising is a ray of hope.
Contextual Advertising as a Solution: HOW?
In the dynamic realm of advertising, contextual advertising isn't a newcomer. This methodology which aligns ads with the surrounding content, lost its spotlight as advertisers pivoted towards behavioral targeting, a strategy yielding superior outcomes by delivering personalized ads.
Yet, the relentless pursuit of personalization led to an overindulgence, raising concerns among users about data misuse and their digital safety.
The privacy concerns of users led to the introduction of strict guidelines by GDPR and CCPA along with major browsers banning the use of third-party cookies.
These changes have made advertisers retrace their steps to an older path of advertising – Contextual Advertising.
Contextual display advertising focuses on aligning the ad with the content of the web page rather than emphasizing the user's data.
The AI-powered system scans the webpage's content and serves the most relevant advertisement based on contextual cues.
For example, a user engrossed in an article about car maintenance encounters an ad spotlighting the latest automobile release by a prominent brand. Here, the connection is made not through personal data but through content relevance.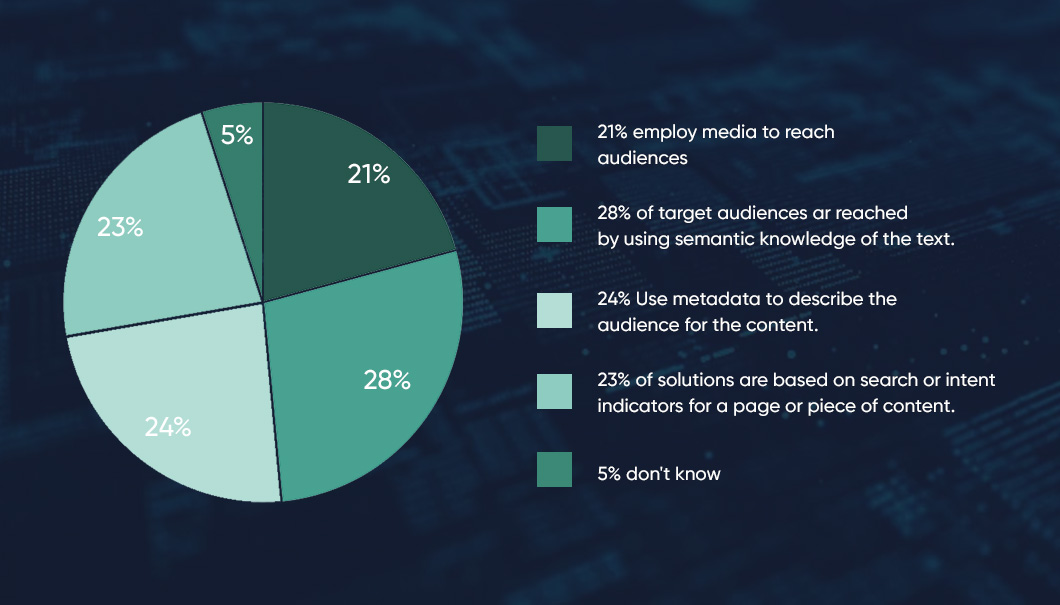 Contextual targeting 2.0: Why is it better this time around?
As the world moves forward, contextual advertising is pacing up with it!
The recent advancements in algorithms have helped advertisers to perform hyper-contextual targeting.
Natural language processing (NLP) is used to analyze the text content of web pages in order to help advertisers understand the context of the content. 
Machine learning is used to develop algorithms that can predict the likelihood of a user clicking on an ad. This can enhance the ROIs and ensure advertisers that they are only paying for ads that are likely to be clicked on.
Hyper-contextual targeting is still in its early stages, but it has the potential to revolutionize the way that advertising is targeted. As AI and ML continue to develop, hyper-contextual targeting is likely to become even more accurate and effective, leading to better results for advertisers and publishers alike.
Get Started with Contextual Advertising Today!
AdTech organizations are taking full leverage of this evolving time!
Silverpush, a leading ad tech organization, has introduced Mirrors, an AI solution for programmatic contextual advertising.
Mirrors comprehensively scan webpages, including text, images, and videos. Utilizing Natural Language Processing (NLP), it identifies keywords and categorizes content. Additionally, the AI-powered technology employs frame-by-frame analysis for image recognition, effectively identifying faces, logos, and various activities within images.
Furthermore, Mirrors employs semantic analysis on the content of a webpage. This enables the extraction of significant information, including emotions and instances of sarcastic expression. This extracted information contributes to the deployment of relevant advertisements.
Still not convinced? We have more!
Unlocking Advantages
1. Abides by strict privacy guidelines: According to a study, 72% of Americans are concerned about their privacy.
Contextual advertising abides by the privacy guidelines set by GDPR, COPPA, and CCPA as it doesn't rely on cookies rather it depends on the content the user is consuming.
2. Drives high Return on Investment and Return on Ad Spend: Contextual advertising leverages the already generated interest of the user. Since the user is already intrigued by the topic, the chances of the user clicking on relevant ads increase significantly.
3. Relevant to the user: The audience demands relevancy, when tailored ads are shown to the user they feel more comfortable. According to a study, 79% of UK consumers are comfortable seeing contextual ads.
4. Brand safe: While focusing on user privacy advertisers also need to focus on their brand's safety as well. Brands' reputations must not be compromised at any cost. Wrong ad placements have often led to a damaged reputation and revenue loss. Since ads are placed based on relevancy, brands can ensure that their ads are placed in brand-safe and suitable environments.
Final Thoughts
Contextual advertising becomes a sustainable choice for the advertising landscape. As tracking methods like cookies are fading away and brands and advertisers are emphasizing privacy-focused targeting approaches.
Combining contextual targeting with artificial intelligence and machine learning can provide advertisers with valuable information for effective targeting. This approach offers a wide range of insights to help advertisers reach the right audience and fit seamlessly in the evolving landscape.
Play Safely: Strategies for Brand Safety in In-Game Advertising
PUBLISH DATE: 30 April 2023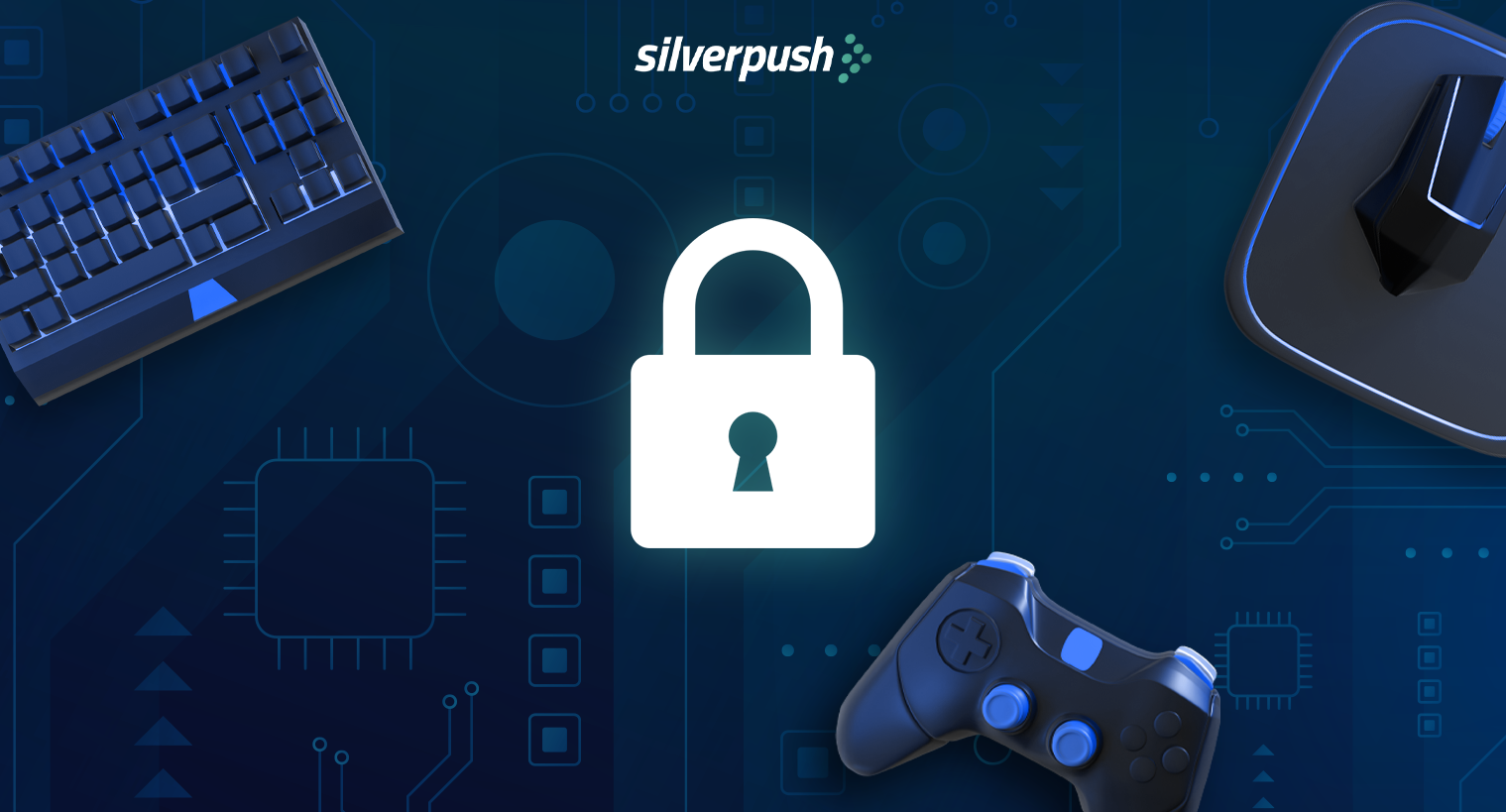 Video games have always engaged a large audience, especially GenZ, and millennials. This gives advertisers and brands an opportunity to innovatively establish a solid brand recall.
As gaming devices continue to gain popularity and offer more opportunities for brands to reach their audience, the global gaming market is predicted to grow at a CAGR of 9.9% from 229.39 billion in 2022 to 252.10 billion in 2023. Additionally, it's projected to reach 401.32 billion by 2027 at a CAGR of 12.3%. 
The gaming industry is in an evolving phase and advertisers must explore this in-video game advertising. The primary reasons are: 
The gaming industry has a huge audience base who play games on different devices. This means brands have more than one opportunity to reach their targeted audience. 
With a large audience reach, the gaming industry has a loyal fan base.

According to a study, in-gaming advertisements had influenced 44% of gamers to engage with brands. 
However, this pool of advertising opportunities will require brands to focus more on brand safety. 
What are the Key Components of Brand Safety for In-Video Gaming Advertising?
Measures taken to protect the brand image are known as brand safety. This is done to protect brands from irreparable damage as we had a few examples in the past of how the brand's reputation was damaged beyond repair due to ad placement next to inappropriate content. 
Interactive Advertising Bureau (IAB) has shared an impactful framework for advertisers which can help them in ensuring brand safety.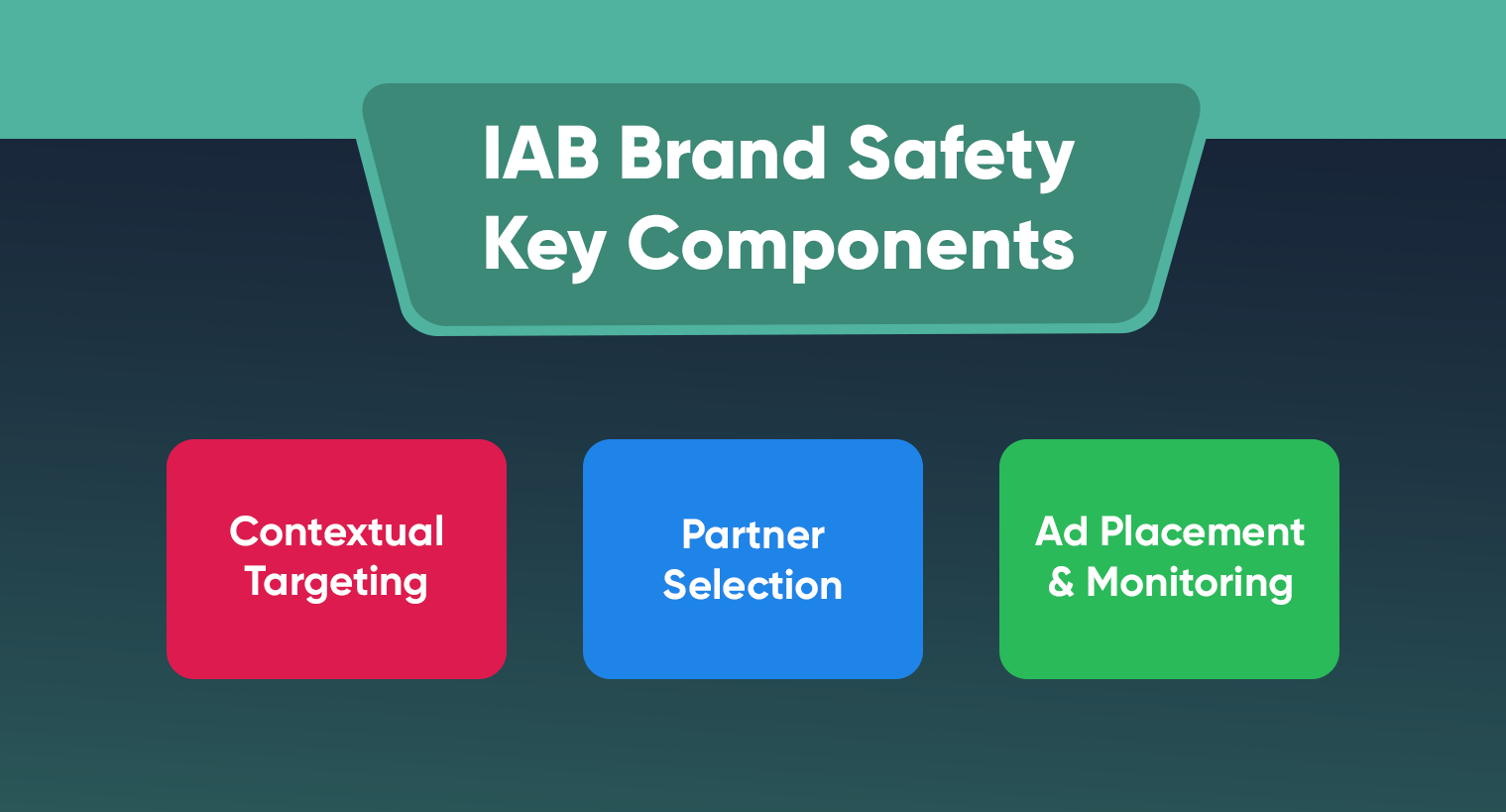 1. Contextual Targeting:
The process to phase out third-party cookies was started years ago. This was done to abide by the privacy of the user. Amidst the evolving landscape of advertising, advertisers began to rely on contextual targeting which resulted in higher brand engagement. In-video gaming advertising, advertisers must rely on contextual advertising to be profitable as the AI-powered technology ensures that the ads appear to the relevant content. A customized blocklist is prepared but unlike keyword-based targeting, the AI understands the context of the keywords used like a human mind. This increases the advertising opportunity, brand safety, and audience engagement with the brand.
2. Partner Selection:
Brands look for partners who would help them in setting up the ads in the video games. But before finalizing the partners, brands must evaluate them based on their game quality, advertising ecosystem, and compliance with General Data Protection Regulation(GDPR) and Children's Online Privacy Protection Act (COPPA) regulations. It's also essential to review the game's content for any violent or inappropriate content that doesn't align with the brand's values. Advertisers should request a comprehensive explanation of the partner's brand safety policies and a block list of prohibited advertisers or services. 
To enhance your brand safety, you perform the following steps to ensure multi-level verification. Use a combination of the following verification tools: 
Viewability –

This will help you get the percentage of ads seen by your audience. This tool ensures that your ad is seen by the target audience. 
Fraud detection

-This tool will help you in identifying and preventing fraud. It will detect invalid traffic, bots, and any fraudulent activity which has the ability to impact your campaigns. 
Brand Safety Protection-

This tool will add an additional layer of protection for contextual targeting. The tool will ensure that your ads aren't displayed against inappropriate content. 
Audience Verification-

This tool will give you insights into the audience who have seen your ad.
 3. Ad Placement and Monitoring:
A key component of brand safety in video game advertising is ad placement. To prevent any unfavorable connotations with the brand, advertisers should make sure that their adverts are positioned in the proper areas inside the gaming environment. 
For instance, advertisements for gambling or alcohol shouldn't be included in kid-targeted games since they might expose kids to unsuitable content and harm the reputation of the company. 
In a similar vein, advertisements for graphic or explicit content need to be kept out of games targeted only at adults. To make sure that their advertising is neither obtrusive nor disruptive, advertisers should also take the context of the gaming environment and the entire user experience into account.
Apart from the placement advertisers should keep a close eye on their campaigns to ensure they are not running in inappropriate places. Utilizing technology solutions and collaborating with partners to resolve any problems that may occur be part of this. For instance, advertisers may check ad placement and look for any possible brand safety issues using third-party technologies. They may also closely collaborate with their partners to resolve any problems and make any necessary modifications. In order to track success and pinpoint any areas for improvement, advertisers should also set up clear reporting tools. Advertisers that regularly report on their campaigns can better spot potential problems and take proactive steps to solve them before they become a problem.
Conclusion
The gaming industry is on the rise and in the coming years gamers will be a prominent and much larger community. Advertisers must explore this evolving landscape of advertising while they focus on brand safety. 
Why Context Matters: The Significance of Contextual Targeting in Modern Advertising
PUBLISH DATE: 13 February 2023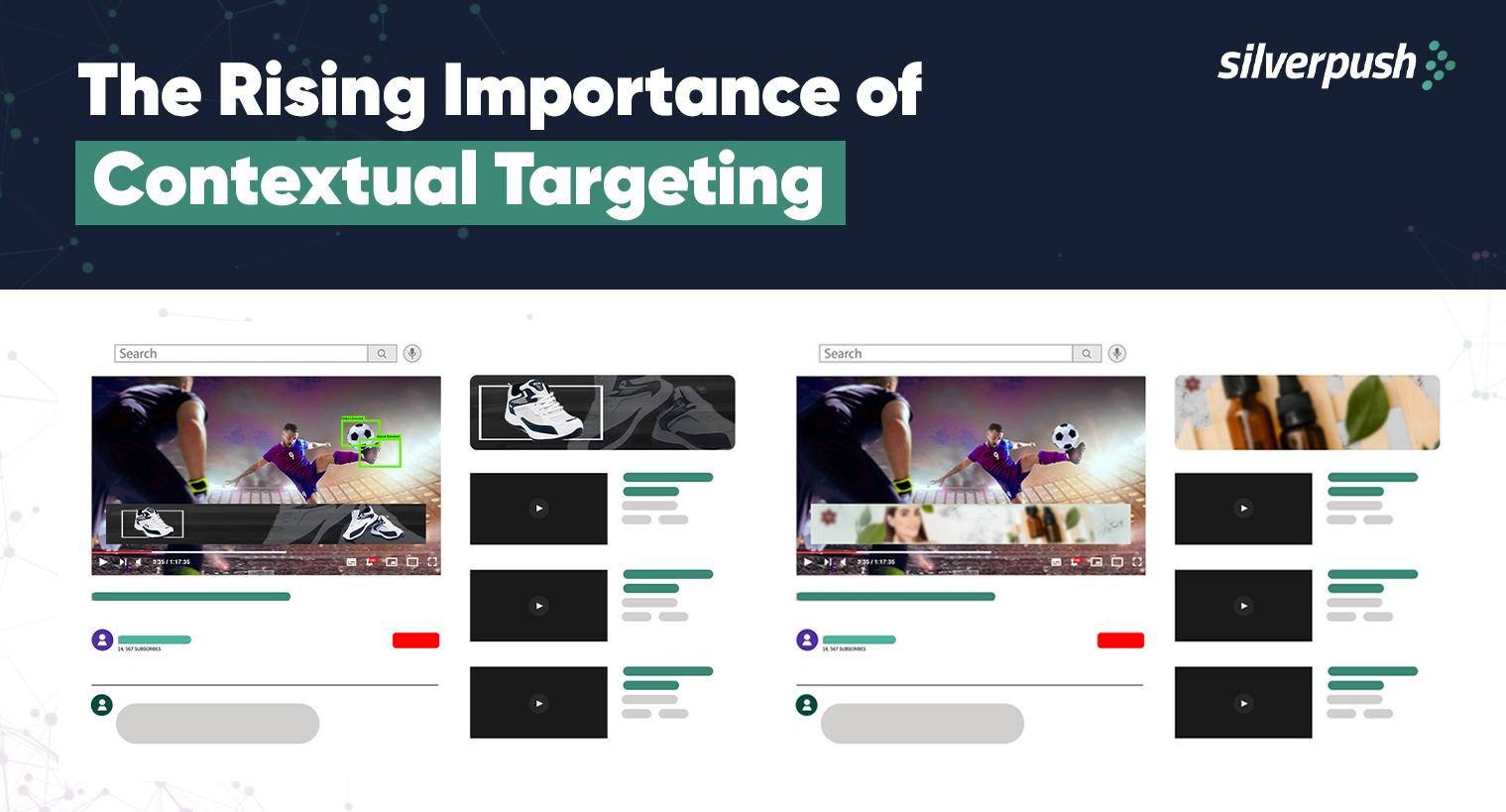 What happens when you are watching a video of a food blogger and an Uber Eats ad pops up? Will you click on the ad? The chances of this event are very high! The reason behind this is higher the relevancy of an ad served, the higher the chances of an engaged audience resulting in conversion. 
With the announcement of the ban on third-party cookies by major global companies like Apple, Firefox, and Google; ad-tech companies are striving to find new ways to display their ads without hindering users' privacy. This is where contextual advertising steps in! 
Before we move forward to explain the need for contextual ads and why it is gaining popularity these days, let me first walk you through their meaning, and how relevant ads are important for your campaigns.  
Understanding Contextual Targeting and Relevant Ads
Contextual targeting or advertising refers to the placement of a display ad on websites that are directly related to the product being offered in the ad. 
Let's understand this with an example. Have you ever come across a banner ad displaying flight bookings on a page offering tour packages in a country? If yes, you have experienced what contextual advertising is!
Simply put, in contextual advertising, the content of the ad is closely tied to the content of the site/page. It's an old and simple strategy that wasn't super popular earlier because its performance was lower than the ads that targeted audiences using cookies.
Soon, it became the most dominant form of online advertising. 
What are Relevant Ads? 
According to Google, relevant ads or keyword relevance refers to how closely an advertising campaign matches a user's search, based on the correlation between keywords, ads, and post-click landing pages. Relevant ads have the power to capture a user's attention three times more effectively. 
Additionally, relevant ads have a greater likelihood of appearing in higher positions, generating more clicks, and leading to higher success rates for advertisers' campaigns. Therefore, prioritizing the relevance of ads can be an effective strategy to increase the effectiveness of ad campaigns and drive greater ROI.
Problem With Behavioural Targeting Methods
The difference between contextual and audience-based targeting comes down to intention. Contextual targeting is intended to increase user engagement by displaying ads that are relevant to the content being consumed, while behavioral targeting relies on users' past browsing behaviors and interactions to serve personalized ads.
Personalized ads can sometimes creep out users who are uncomfortable with brands tracking their browsing history and habits. In fact, 66% of consumers have expressed discomfort with businesses and brands tracking their browsing history to serve them personalized ads. 
By prioritizing contextual targeting over behavioral targeting, advertisers can create a more positive and comfortable user experience, while still delivering effective advertising messages that resonate with the user's interests and needs.
Statistics Highlighting the Importance of Contextual Targeting
With privacy being at the top of the mind for advertisers, the importance of contextual advertisement and the relevancy of ads have never been more important!
1. According to reports and interviews with many people, the global market for Contextual Advertising estimated at US$199.8 Billion in the year 2022, is projected to reach a revised size of US$562.1 Billion by 2030, growing at a CAGR of 13.8% over the analysis period 2022-2030.
2. 49% of US marketers surveyed are using contextual marketing today.
3. Context is so powerful that 49% of brand marketers are looking to contextual advertising to replace cookies.
4. Nearly 70% of consumers feel ads are more likely to be recalled when they appear next to relevant information.
5. 7 out of 10 viewers have said that consumer impression of an online ad and the brand linked with it is influenced by the content surrounding it.
6. When companies provide contextually appropriate ads, almost two-thirds (65%) of customers have a more favorable perception of those brands.
Why Should You Choose Contextual Advertising?
Contextual targeting is a demanded tool for companies that have helped them target their segmented audience group at the right time, moment, and platform.
About 65% of respondents said they would be more tempted to buy from online ads relevant to the web page they were currently viewing. Compared to this, only 35% said they would be tempted to purchase from an ad based on the content they had viewed in the last month.
Some of the advantages of contextual ads that caused the new rise of contextual advertising are:
1. Unlike behavioral advertising, which requires users' personal information, contextual targeting relies on less personal information. This makes it a secure and desirable option for most businesses that must adhere to privacy requirements such as GDPR.
2. Contextual advertising is less disruptive than typical banner ads since they are particularly targeted at an audience who is interested in the content of the page/video.
3. Unlike traditional advertising strategies, contextual advertising is cost-effective and does not hurt the advertisers' pockets.
4. Contextual ad targeting is the most effective way to increase product sales by achieving its primary goal of reaching the targeted demographic. This occurs as a result of a good study on keywords, keyword phrases, and the application of AI technology.
5. When people visiting the websites see ads that are relevant to the content, the product's brand recognition increases. This in turn leads to larger audience engagement and improves the company's income through increasing sales.
How does Contextual Advertising Work?
Now, here comes the real deal! Here, we have explained the workings of contextual advertising and the methodology behind it. It generally involves the process of contextual targeting through a demand-side platform that will place your ads on platforms that match the allocated parameters. 
This is how the process works:
1st Step: Choose the Parameters for Contextual Advertising
Keyword selection is an important step in this process. You need to target keywords, as well as topics and phrases to the Display Network ad groups. At first, you can start broad like 'Autos & Vehicles' and then can get more specific like 'Trucks & SUVs', or 'Commercial Vehicles', etc.
This is done to precisely target your topic and sub-topics. As per the research done by Google, each campaign should use 5-50 keywords, including negative keywords to help the network match your ad to website content.
2nd Step: Google Analyzes the Pages
Once you place an order, Google analyzes the pages to the web page which matches your ad with the most relevant content. In case, you target keywords in the same ad group, your content is displayed first when Google selects where to show your ads.
3rd Step: Ad placement is done Contextually
After Google analyzes your ad, the display network will find the placement of your ad contextually. For example, when keywords, as selected by you, match the central theme of a website,  or the concept of that site, your ad is then shown up on that website.
Third-Party Cookies Out, Contextual Advertising In
Consumers worldwide are becoming more informed and public and governmental demands are increasing on the advertisement industry to restrict or limit the gathering of user data. 
As a result, cookie-based ad targeting is becoming increasingly difficult, and many internet browsers are now taking steps to limit cookie use.
With GDPR and CCPA legislation requiring greater use of personal data and privacy protection, there is an increase in demand for contextual targeting.
The best part about contextual advertisements is that they do not require any personal information from consumers to target them. Instead, they analyze session data, such as a user's current webpage, to establish the individual's intentions and interests. Interpretative data is obtained from the user's activity.
Brand Safety and Suitability – Important Part of Contextual Targeting
According to a study, 43 percent of customers have stopped doing business with a brand in which they have lost trust.
Brand safety and suitability are critical for maintaining a brand's reputation in the digital advertising space. In today's digital world, customers are quick to lose trust in brands that fail to ensure brand alignment, which can result in losing clients. It is, therefore, essential to protect the brand at all costs.
To ensure brand safety, digital marketers, agencies, and media need to implement effective brand safety policies. These policies should aim to prevent the brand's ads from appearing next to harmful or inappropriate content online.
One way to achieve this is through context-based controls that target safe, acceptable, and brand-building content. Digital marketers should prioritize brand suitability to protect the brand's reputation and build a positive brand image in the minds of their target audience.
To help achieve this, Silverpush's contextual targeting solutions can be a valuable tool. Silverpush's solutions use advanced algorithms to analyze and understand the context of a web page or video and determine its suitability for a particular brand. This helps ensure that the brand's ads appear only on appropriate content and not on content that could damage the brand's reputation.
Silverpush – Placing Ads in Contextual Moments
With third-party cookies being phased out, it has become even more important for ad-tech companies to find better ways to engage with customers, the alternative to this is contextual targeting! 
Know Mirrors 
Silverpush's flagship product, Mirrors is an AI-powered contextual targeting solution that focuses on serving personalized ads to the audience in a completely brand-safe environment. Initially, it was available on YouTube, now its contextual and brand-safe solutions are available on the OpenWeb and social platforms as well. It enables the processing of large volumes of data at speed, with better context, at a higher scale, and improved targeting efficiency. 
How Mirrors Can Help in Reaching Your Relevant Audience?
Mirrors' AI-powered technology detects faces, brand logos, objects, actions, and other factors for a nuanced level of targeting at the video level. Its unique custom detection capabilities ensure that reach is not duplicated, and a unified approach is followed for content-aligned ad placement, brand safety, and custom brand suitability.
It can block ad placements against unwanted, unsuitable, irrelevant, and harmful content.
 These solutions can provide the highest accuracy to not let a single damaging ad placement pass through, by using frame-by-frame parsing of video content.  An example of this is its tie-up with IKEA, where it helped the company achieve CTR of 0.55% and 104% view rates with Mirrors. 
To know more about Silverpush and its AI-powered solutions, fill out the form on the right and an expert from our team will contact you soon.
Contextual Advertising is More Cost-Efficient than Behavioral Advertising
PUBLISH DATE: 02 December 2021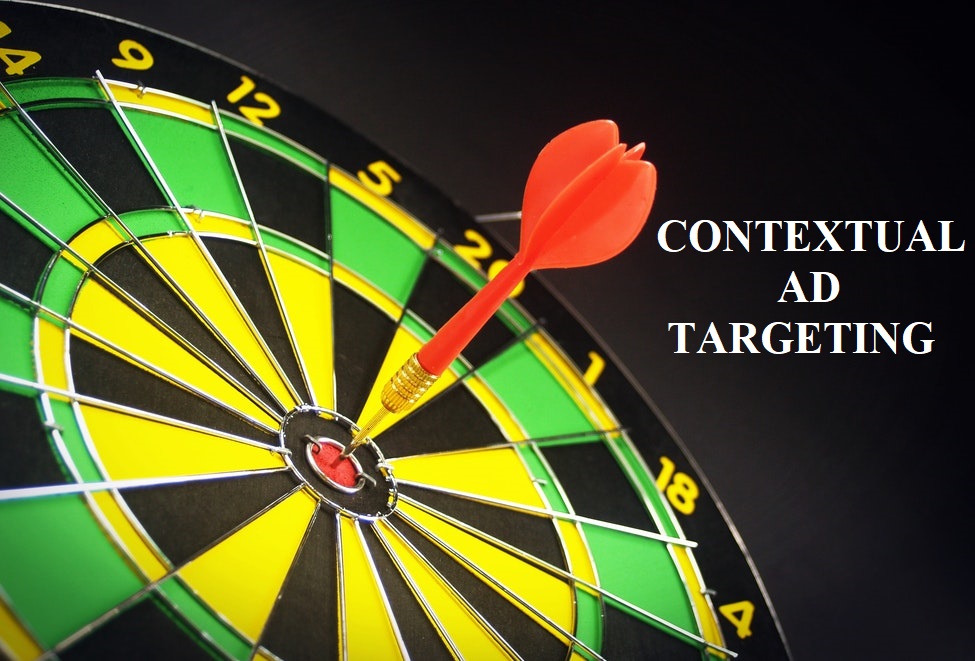 Digital advertising has become an indispensable tool for marketers to achieve their advertising goals. Broadly speaking, there are two main types of digital advertising – behavioral and contextual.
The debate on contextual advertising vs behavioral advertising has always troubled the marketers. Behavioral advertising targets ads on the basis of user data such as websites visited, products viewed, purchase history, etc. It makes use of third-party cookies to reach consumers, irrespective of contextual relevance. On the other hand, contextual advertising involves showing ads that are contextually relevant to the content a user is consuming.
Major web browsers like Safari and Firefox have already blocked third-party cookies, and Google's Chrome browser has started phasing out these cookies. Besides third-party cookies' blocking, privacy regulations like the General Data Protection Regulation (GDPR) and the California Consumer Privacy Act (CCPA) have made it difficult for marketers to continue using behavioral advertising. As contextual advertising does not involve the use of consumers' personal data, it appears to be the best alternative to behavioral advertising.
A recent research study has shown that contextual advertising is more cost-efficient than behavioral ad targeting. Four big companies took part in the study. Five campaigns were run in order to compare contextual advertising and behavioral advertising in terms of efficiency. The five campaigns included one behavioral advertising campaign and four contextual advertising campaigns. The four contextual advertising campaigns were run by four different contextual advertising companies.
All of the five campaigns were setup identically and used the same ad unit. The number of impressions was same for each of the campaigns. For comparing the cost efficiency of contextual advertising and behavioral advertising, three measures were considered, viz. – Cost per mille in-demo impressions or In-Demo eCPM (cost of reaching desired demographic), Cost per click or CPC, and Cost per mille viewable impressions or vCPM. For viewable impressions, Media Rating Council's standard was followed, i.e., fifty percent of ad visible for at least one continuous second.
The study found that contextually targeted impressions were significantly less costly than behaviorally targeted impressions, contextual eCPM being thirty-six percent lesser than behavioral eCPM. The cost per click (CPC) for contextually targeted ads was found to be forty-eight percent lesser than the cost per click for behaviorally targeted ads. After considering CPMs for every ad line, the cost per mille viewable impressions (vCPM) for contextually targeted ads was found to be forty-one percent lower than behaviorally targeted ads.
The study concluded that for all of the three cost efficiency metrics, contextual ad targeting was significantly better than behavioral ad targeting.
It is clear that in the era of data privacy regulations and cookie-less browsers, contextual advertising not only offers an effective and safe way of targeting ads to consumers, but also provides more cost-efficiency than behavioral advertising.
Understanding the Effects of Context and Sentiment on Consumers' Perception of Ads and Brands
PUBLISH DATE: 15 November 2021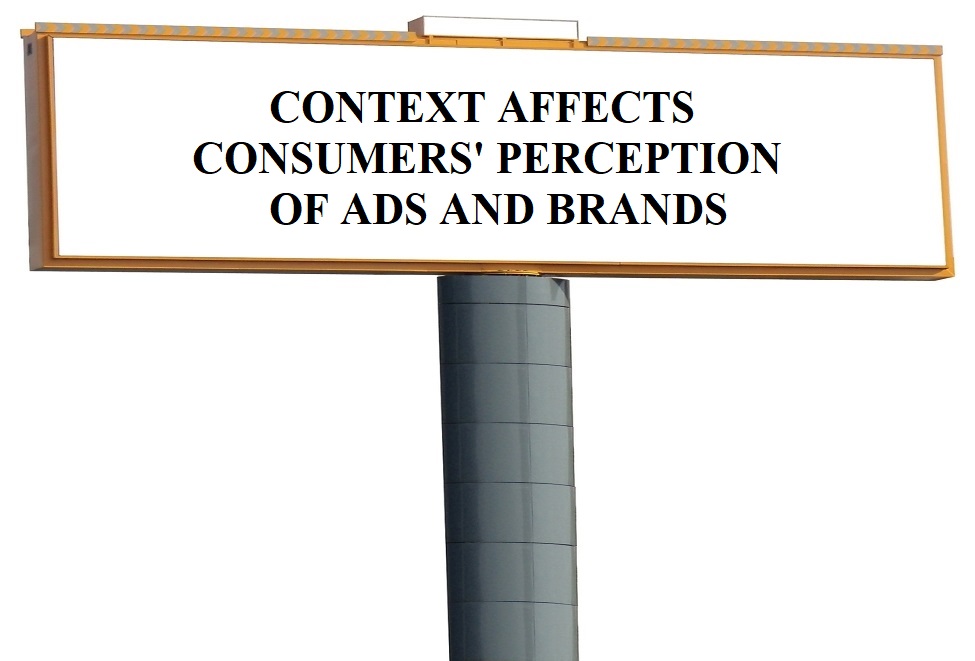 The digital advertising landscape is increasingly shifting towards contextual relevance. Brands are using contextual advertising approach for connecting with the right consumers with the right message and at the right time.
A recent survey study has shown that the quality of the environment in which a brand's ads are placed influences consumers' perception of the ads and the brand. The online survey, which involved more than a thousand participants, aimed to find out the kinds of ads that people prefer to see in different types of environments, and how context and sentiment of the content of a webpage affect people's feelings towards the ads placed on that page and the associated brands.
The results of the survey are highly favorable to contextual targeting companies. Seventy percent of the survey participants stated that it is important, at least to some degree, that digital ads placed on a page are relevant to the page's content. This means people value seeing ads that are in line with the content they are consuming.
Seventy-four percent of the survey participants, i.e., about three in four participants, stated that they like to see those ads on a web page that match with the content of the page. This finding reveals the preference of consumers for contextually relevant ads.
Seventy-two percent of the participants said that the content surrounding a digital ad impacts their perception of the ad. This finding reveals that people not only just give preference to the ads that are contextually relevant to the surrounding content, but also perceive them in a better way. The content of a web page influences the opinion of people about the ads on that page.
When participants were shown content from different content categories such as entertainment, finance, shopping, etc., their ad preference was found to be consistent, i.e. for each of the different content types, they always preferred to see ads contextually relevant to that content type. Thus, by leveraging the expertise of contextual advertising companies, brands can achieve unprecedented reach and engagement.
Fifty-six percent of the participants stated that they form a more favorable opinion towards a brand whose ads are contextually relevant. Sixty percent said that they are likely to remember ads that align well with the content of the page.
A piece of content can communicate a positive, neutral, or negative feeling to the people consuming it. Majority of the participants, i.e. seventy-two percent, said that the sentiment of the content they consume influences their feelings towards the brands whose ads are shown against that content.
The survey study found that, on average, participants were more receptive to content that conveyed positive or neutral feelings. Participants also showed increased favorability towards the brands whose ads appeared against content with positive or neutral sentiment. Moreover, participants showed increased memorability for ads placed against content with positive or neutral sentiment.
By understanding how context and sentiment affect consumers' perception of ads and brands, marketers can boost consumers' engagement with ads and brands.