Silverpush Wins Silver for Kotak with Crafters Innovative AI Solution
PUBLISH DATE: 01 November 2023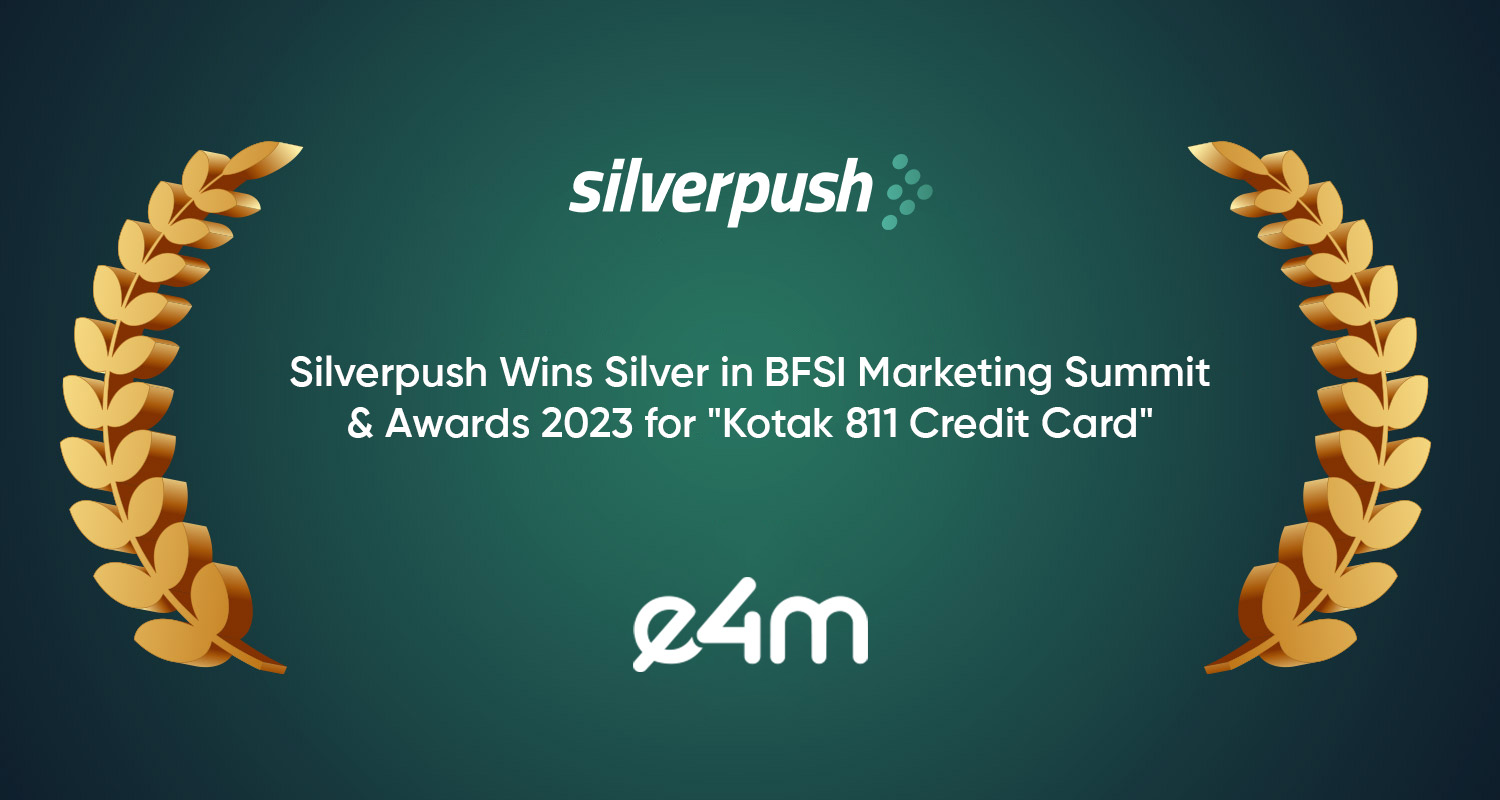 Our partnership with Kotak811 proved to be an incredible success as it received a Silver award at exchange4media Pitch BFSI Marketing Summit & Awards 2023.
When it comes to credit card services the financial service industry is flooded with options. A plethora of choices surrounds consumers as each bank hustles to stand out from the rest.
Kotak811, a leading full-service digital bank in India, utilized Crafters, an advanced dynamic video optimization solution, to effectively promote its Kotak811 Credit Card and attract new customers on a remarkable journey.
The primary goal of the campaign was to stand out in the highly competitive landscape. However, offering a credit card along with a Kotak811 Saving Account would not cut through the noise. They needed a robust strategy to captivate the intended audience's attention.
To achieve this, our AI-powered contextual solution identified the most relevant content for their target audience interested in banking and finance-related information. This context-driven approach allowed Kotak811 to tailor its advertising to match the preferences and interests of potential customers, creating a more personalized and engaging experience.
What made the Kotak811 campaign stand out?
The incorporation of an interactive layer played a vital role in attracting the user. With Crafters, users were able to fill the form directly within the video while being constantly engaged.
As a result, the campaign turned out to be spectacular!
We achieved an industry-leading engagement rate of over 8%, a testament to the effectiveness of their strategy. Additionally, the VTR and CTR were 100% higher than what had been initially planned.
Kotak811's journey serves as a valuable experience for us and an example for banks looking to make an impact in a crowded marketplace. At Silverpush, we immensely express our heartfelt gratitude to Kotak for partnering with us