Silverpush Wins Award for Best Cross Platform Campaign
PUBLISH DATE: 23 October 2018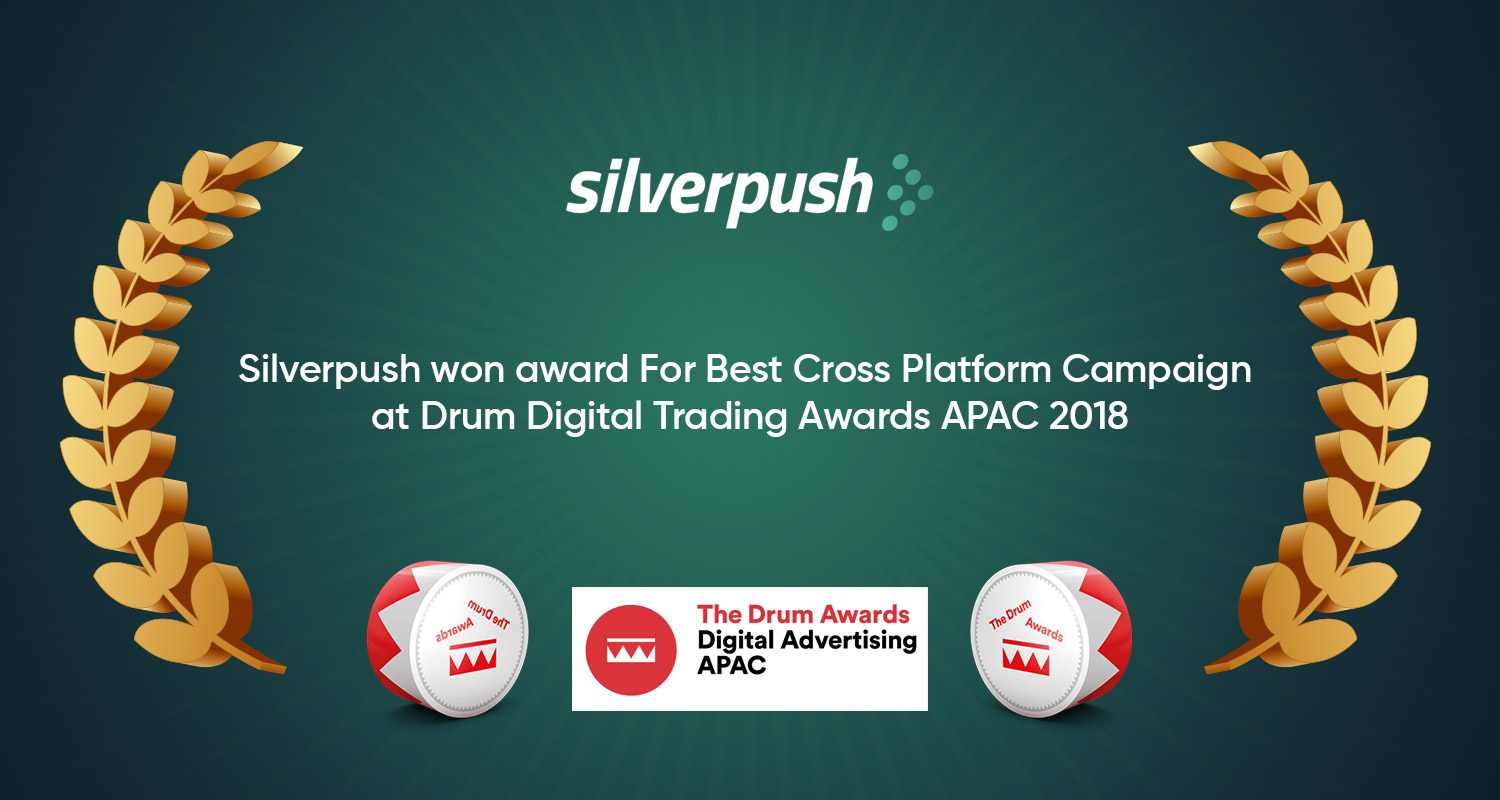 Silverpush, AI-powered marketing technology solutions provider, has won the award for the Best Cross Platform Campaign category along with Mindshare Philippines at the Drum Digital Trading Awards APAC 2018. Silverpush won the award for its campaign with Clear in the Philippines.
Silverpush along with Mindshare also finished as top finalist for the Best Mobile Campaign category.
Kartik Mehta, Chief Revenue Officer at Silverpush, said – "This award assures us that the products we build are able to provide real value for advertisers to measure and maximize their TV reach through a cross-screen marketing platform supported by patented algorithms and AI."
Silverpush beat the competition with its unique and innovative cross-platform advertising solution. Managing Director – Unilever Team, Mindshare Philippines, Abhishek Gupta, brought attention to the fact that while watching television, more than 60% of consumers are active on more than one screen.
He said – "Clear partnered with Silverpush's cross-screen synchronization technology to detect advertisements on TV and trigger on social media at the same time. This solution made the campaign actionable from Offline to Online, leading consumers to e-commerce conversion."
It was found by Clear that 35% of their target audience, which comprised of young men, consumed online sports content. Silverpush helped Clear to expand its reach from television to smartphones during the Philippine Basketball Association season 2018 and the FIFA World Cup 2018. Silverpush identified relevant moments from the TV broadcasts and used them as triggers to convey brand messages across social media.
By using Silverpush's innovative and unique technology, Clear was able to convey its messages to a growing segment of multi-screening users. The engagement rate of posts increased from 0.4% to 14.1%. E-commerce site Lazada witnessed a sharp rise in the transactions of Clear products.
Silverpush is looking forward to expand into both mature markets such as US and emerging markets such as Africa. It is also looking forward to bring into the market an AI-powered context detection platform in order to offer a highly effective in-video advertising solution to brands.