MADDIES 2021: Silverpush Wins Gold in Best Emerging Technology for 'Haldi Milk' Campaign
PUBLISH DATE: 29 July 2022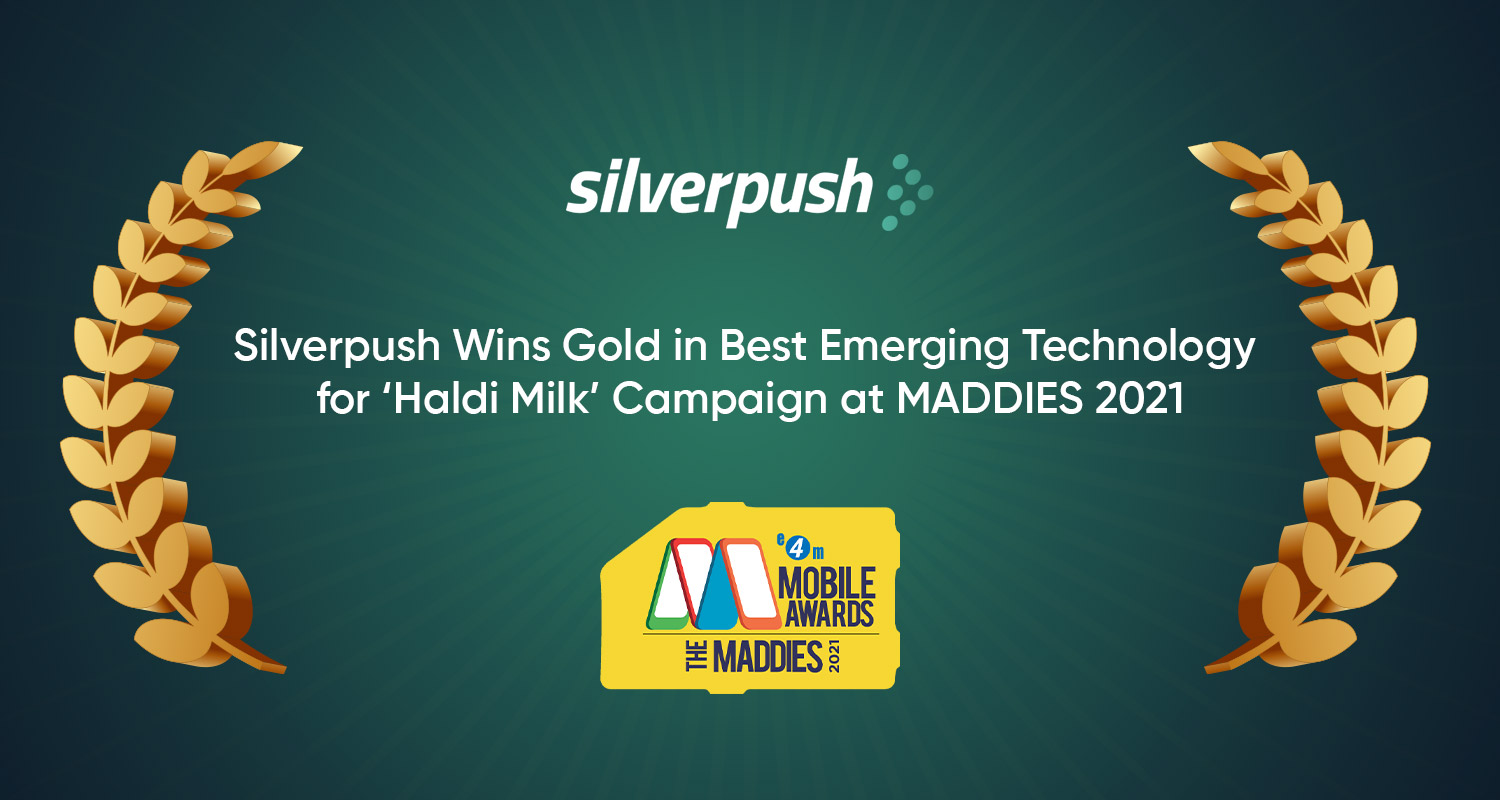 The 7th edition of exchange4media Mobile Awards – The Maddies 2021 was held on November 26th in Mumbai. The award ceremony was held to celebrate the best in marketing.
A total 650 entries received this year, out of which 240 entries got shortlisted by the selection board. Among the various categories, Silverpush won Gold under Best Emerging Technology Campaign: Mobile TV/Video, Bluetooth/WiFi, Voice, RBT, etc for 'Haldi Milk' campaign. The campaign was run for Mother Dairy Fruit & Vegetable.
What made the campaign successful? Silverpush's unbeateable AI technology – "Mirrors" helped the brand with precise targeting capabilities, brand safety focused and efficient. Traditional advertising campaigns on popular platforms like YT and Facebook pose specific challenges for the brands
Struggle to reach the right audience in the right context at the right time.

Brand Safety and suitability issues which result in low VTRs, hence the low consumer engagement with the brand.
Mirrors is world's first in video context detection platform uses deep learning to identify faces, objects, actions, and logos in a streaming video that helps filter the most relevant content specifically tailored for each campaign. Mirrors AI-powered capabilities, detected videos featuring famous FMCG logos. In addition to this, we detected objects, action/ background. Resulting in a striking success of the campaign!
Gracing the Jury Chair for Maddies awards 2021 was none other than Hemant Malik – Divisional Chief Executive (Food Business), ITC. There were other 28 jury members on the board who selected the Final winners. The major criteria to decide the final winners were the entrants who used mobile phones to develop their campaign, generate data, for innovation and to garner extraordinary campaign results.
The Maddies acknowledges and recognizes the marketing stories that have used an efficient mobile marketing strategy in India. Furthermore, these stories are judges based on innovation, concept, execution and results produced by a highly experienced independent panel of the advertising industry.
Silverpush is a Singapore-based digital marketing company which uses AI-powered technology to offer contextual targeting for brands and agencies globally. With the help of deep learning technology, we use moment targeting to produce engaging ads which are then deployed to the target audience at the right moment in a brand safe & suitable environment. It is backed by it's pioneer products – MIRRORS and PARALLELS. Get in touch with us!