8 Common Instagram Ads Mistakes to Avoid in 2022
| 25 Apr, 2022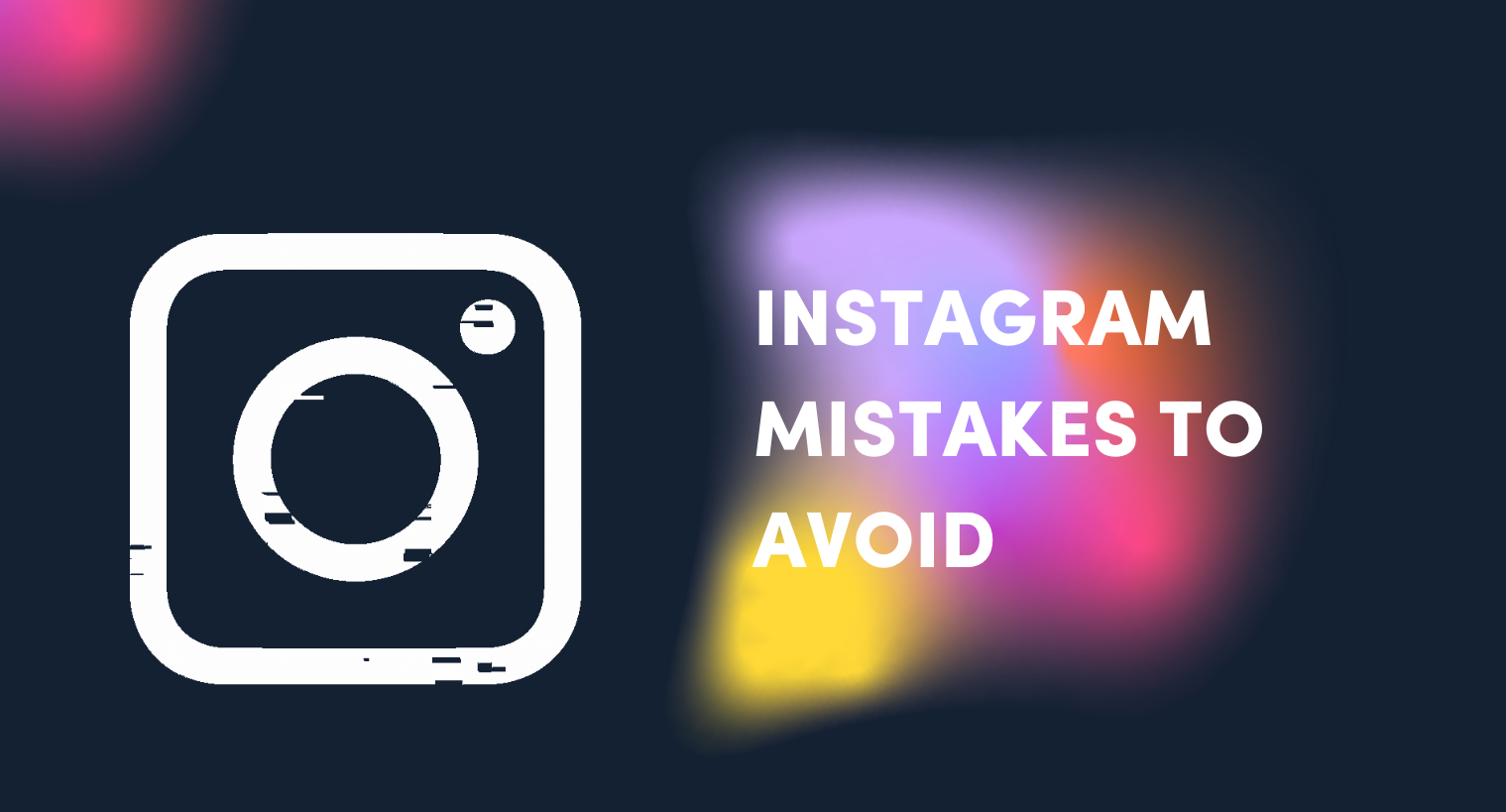 Instagram is one of the most popular social networks with a vast user base. Any advertiser attempting to promote a brand can't overlook it.
Also, Instagram ads are a great way to reach your target audience without burning your pocket. You can easily target the specific crowd that you need to reach out to and select the exact amount of money you wish to spend.
Instagram Ads Mistakes to Avoid
Let's look at eight Instagram mistakes you should avoid to run a successful campaign.
Getting the Target Audience Wrong 
Creating an incredible ad campaign requires you to understand the few questions such as what not to post on instagram? What not to do on instagram? What sort of content impacts your target audience? What key messages should be put forth to connect with them?
 Misunderstanding the leading target group can lead social media advertisers to make poor Instagram advertising that fail to resonate and create a negative brand impression. Before launching a campaign, be confident that you have a solid understanding of your target audience and what matters to them.
2. Focusing only on Instagram Ads
Advertisers should be sure to invest time developing an organic Instagram strategy and making their promotion campaign. For instance, you can urge your followers to visit your brand site by pairing effective content with a caption that includes a call to action.
 3. Underutilizing Targeting
Facebook and Instagram gather a ton of data about every user. This information means that advertisers can make highly targeted campaigns, guaranteeing each penny spent on Instagram ads to engage with the target audience.
4. Overlooking Behavior-based Instagram Ads
Have you ever noticed that a particular advertisement follows you on the internet? This is known as a retargeting ad. Retargeting ads are an extraordinary way for advertisers to improve the effectiveness of their funnel by encouraging individuals who left the brand site to return and convert.
  5. Miscalculating Your Budget Plan
Your Instagram budget plan should be based on the straightforward math of your marketing channel and not on a hunch. Computing your ideal advertising spend will assist you with making an ROI-positive Instagram promotion strategy.
 Also Read: Get Verified on Instagram In Just 7 Easy Steps
6. Using a Mobile-unfriendly Website
Most individuals use social media on a cell phone. Ensure that you are driving Instagram users to a site that is optimized for mobile, as well as other devices. As you improve the experience of a user who visits your site from an Instagram campaign, you will improve conversion rates, which will assist you with arriving at a profit from your investment.
7. Ignoring the Importance of Creating a Unified Campaign
The best campaigns use a cross-channel approach. While Instagram is a popular social network for advertisers, display ads, content marketing and email marketing are vital to include in a unified marketing campaign.
8. Ignoring Instagram Stories Ads
Almost 250 million individuals use Instagram Stories every month, making it the quickest growing element of the Instagram platform. Brands like BMW, National Geographic, and CrossFit regularly use Instagram Stories ads to reach Instagram users uniquely and convincingly.
Conclusion
All big and small brands use Instagram ads to engage with existing and potential customers. To get everything rolling, be sure you have a firm handle on the target group and the sort of content they like to see. From that point, you can calculate your ideal advertisement budget plan and can share advertising content that includes a convincing caption and leads to a streamlined company site.