FMCG Industry Advertising Future: Capitalise the Power of Relevancy
| 26 May, 2023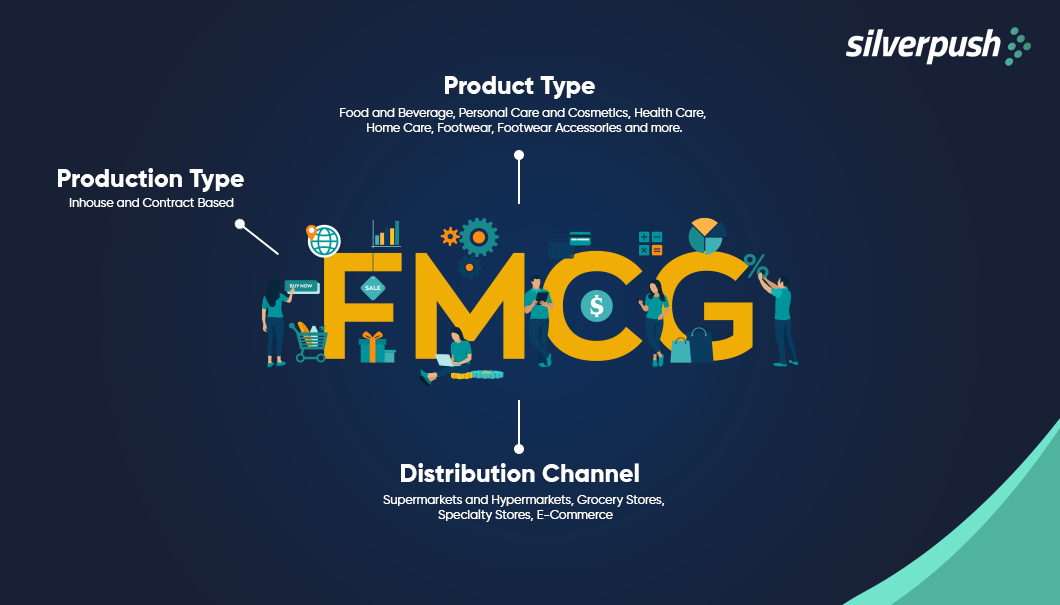 The FMCG industry is a vital component of the global economy, contributing significantly to a country's Gross Domestic Product (GDP) and job creation. As a major driver of consumer spending, FMCG plays an essential role in various aspects of the economy.
The FMCG market size was evaluated to be 716.3 Billion in 2022 and the CAGR growth rate is expected to be 4.41% from 2023 to 2028.
The market size of the FMCG industry has significantly grown in the U.S., China, and other developed markets. Keeping the growth in mind, the experts are predicting 70% growth on a global scale. The World Bank predicts that in terms of consumer market the FMCG market in India will take the third place surpassing Japan and Germany by 2030.
The consumer industry is a highly competitive landscape, with brands vying for market share based on product type, production techniques, and distribution channels. However, in this fiercely contested arena, advertising is the key to success for them. But the advertisers are facing a set of challenges in the advertising landscape.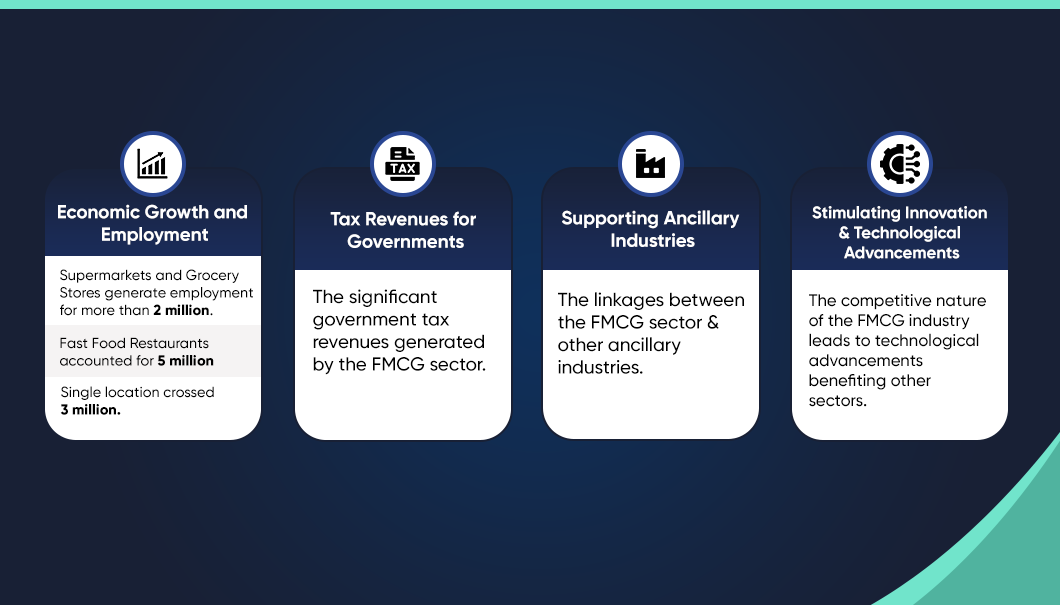 What are the Advertising Challenges Faced by the FMCG Industry?
According to a study, till 2023, FMCG firms were expected to raise their digital advertising spending by 7% yearly. FMCG expenditure decreased by 10.7% to $ 26.7 billion in 2020, a more significant decrease than the whole advertising industry.
But utilizing the ad spend is a bigger and more important factor. Since the FMCG industry is flooded with brands and products, getting brand visibility and brand recognition are the two main purposes of advertising for them. To achieve both goals choosing an appropriate advertising approach is crucial. But due to a shift in consumer behavior creating a positive and solid brand image has become difficult.
The consumer has become more empowered and they want to control everything they see, especially in the virtual space. They want to see the ads of their interest but without getting digitally stalked. 72% of people believe that virtually all of what they do online is being monitored by advertising, technology corporations, or other businesses, and 81% believe that the threats can surpass the possible rewards of data collecting.
Not only the audience but the traditional advertising ways have often led brands to face consequences of negative branding due to wrong ad placement. This not only damaged their reputation but also resulted in ad wastage.
The Rise of Contextual Advertising
Have you ever noticed that whenever you walk into a supermarket to get one item from the shelf you end up filling the cart? This is because at that moment you were interested in the items, they were relevant and you were triggered to buy them.
Contextual advertising is similar!
Through contextual targeting, advertisers reach the target audience at the right moment which triggers them to engage with the brand. According to a study, 79% of respondents agreed that they were comfortable with the ads that are relevant to them. Also, 65% said they would be more tempted to buy from relevant ads.
How can the FMCG Industry be Benefitted from Contextual Ads?
One approach to take advantage of the opportunity is through omnichannel contextual advertising. Silverpush's remarkable AI-powered solution, Mirrors, ensures brand safety and suitability across various advertising channels. The high-powered AI technology ensures the message reaches the right audience.
Mirrors scan the blogs and videos, word by word and frame by frame. The AI-powered technology works on six detectors, renowned faces, logos, locations, emotions, objects, and actions to place the relevant ads.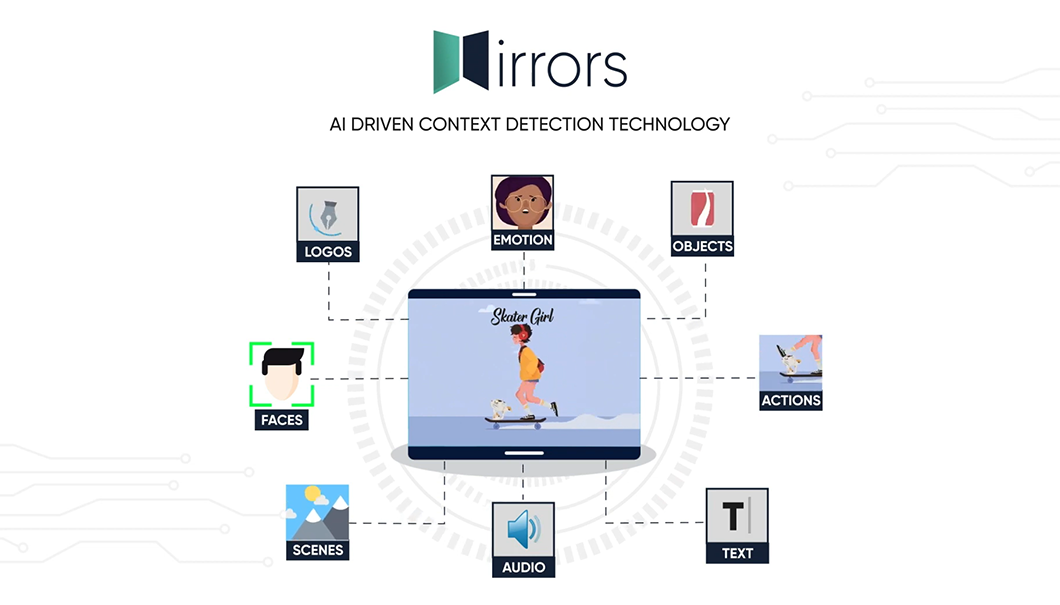 1. YouTube
For the FMCG industry, video advertising is the most suitable ad format. YouTube offers various ad formats and advertisers can choose the most suitable format for them. According to a study, 88% of video marketers were satisfied with the ROI of their video marketing on social media.
In the past, an FMCG brand chose 1 video creative to connect and interact with the target audience. The campaign has delivered more than 9 million impressions in 28 days.
Post-campaign analysis the brand concluded that they had reached more than 5 million unique users. The campaign performed beyond the industry benchmarks as it surpassed the planned KPIs (VTR).
2. Open Web
Relevant advertising can be shown depending on the webpage content that the target audience has viewed. The mirror captures the audience's attention, without invading the user's privacy. This gives users a sense of safety and the advanced AI-powered technology ensures that the ad is placed in a brand-safe environment.
3. Meta
To extract contextual signals that enable the distribution of real-time, in-the-moment advertising for outstanding results, Mirrors carefully select and examine brand-safe Facebook pages. Models for Artificial Intelligence (AI), Machine Learning (ML), and Natural Language Processing (NLP) are used to do this.
4. CTV
On most streaming TV services, CTV represents over 80% of all viewing. The remaining 20% is accounted for the other devices connected to the internet (laptops, smartphones, and tablets).
As per studies, ad spending on linear and connected TV (CTV) combined will increase from $87.24 billion to more than $100 billion in 2026. This will be due to the surge in CTV viewing.
When marketers purchase advertising space on CTV, their commercials are played to viewers when they stream movies, TV series, and other content to their linked television. To ensure brand safety, ads are delivered in the proper context with the help of semantic analysis, content analysis, and customized ad segments.
Takeaways
The advertising arena is changing rapidly and for the FMCG industry, it is their primary source of establishing brand recall. Contextual advertising can be a game-changer for them as it will help them in capitalizing on the interest of the user. It will help drive engagement without intervening with the privacy of the user. Also, omnichannel advertising can play a significant role in strengthening brand recognition.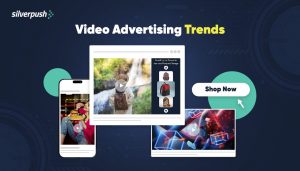 BLOGS
Unlocking the Vault: The Secret Trends Driving Video Ads in 2024 and Beyond
Video advertising has emerged as a pivotal element in the domain of content marketing strategy. Whether it's a concise 30-second ad, an interactive campaign, or captivating live footage, integrated videos within your content stand out as a highly favored and efficacious means to captivate your audience.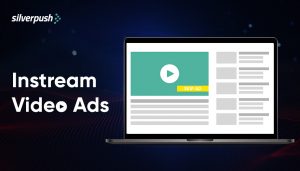 BLOGS
What are Instream Video Ads & What's so great about it?
Navigating the marketing industry can be daunting with its ever-evolving landscape of acronyms and dynamic definitions. The latest puzzle to unravel? Instream video. To empower marketers, let's delve into what are Instream video, highlighting recent updates, the pros and cons, aiding in an informed decision tailored to specific marketing goals and ...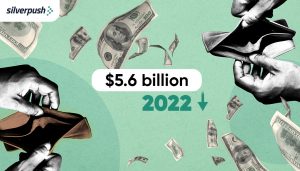 BLOGS
$5.6 billion of digital ad spend was wasted in 2022: Are you Doing it Right?
As someone who creates a bunch of ads, both traditional ones and some really out-there experimental ones, you've always had this nagging question in your head. It's like, are your efforts actually hitting the mark, or are they just disappearing into the online void? According to a report of Digital Media ...