Digital Video Advertising is Ruling the Next Decade
| 22 Aug, 2022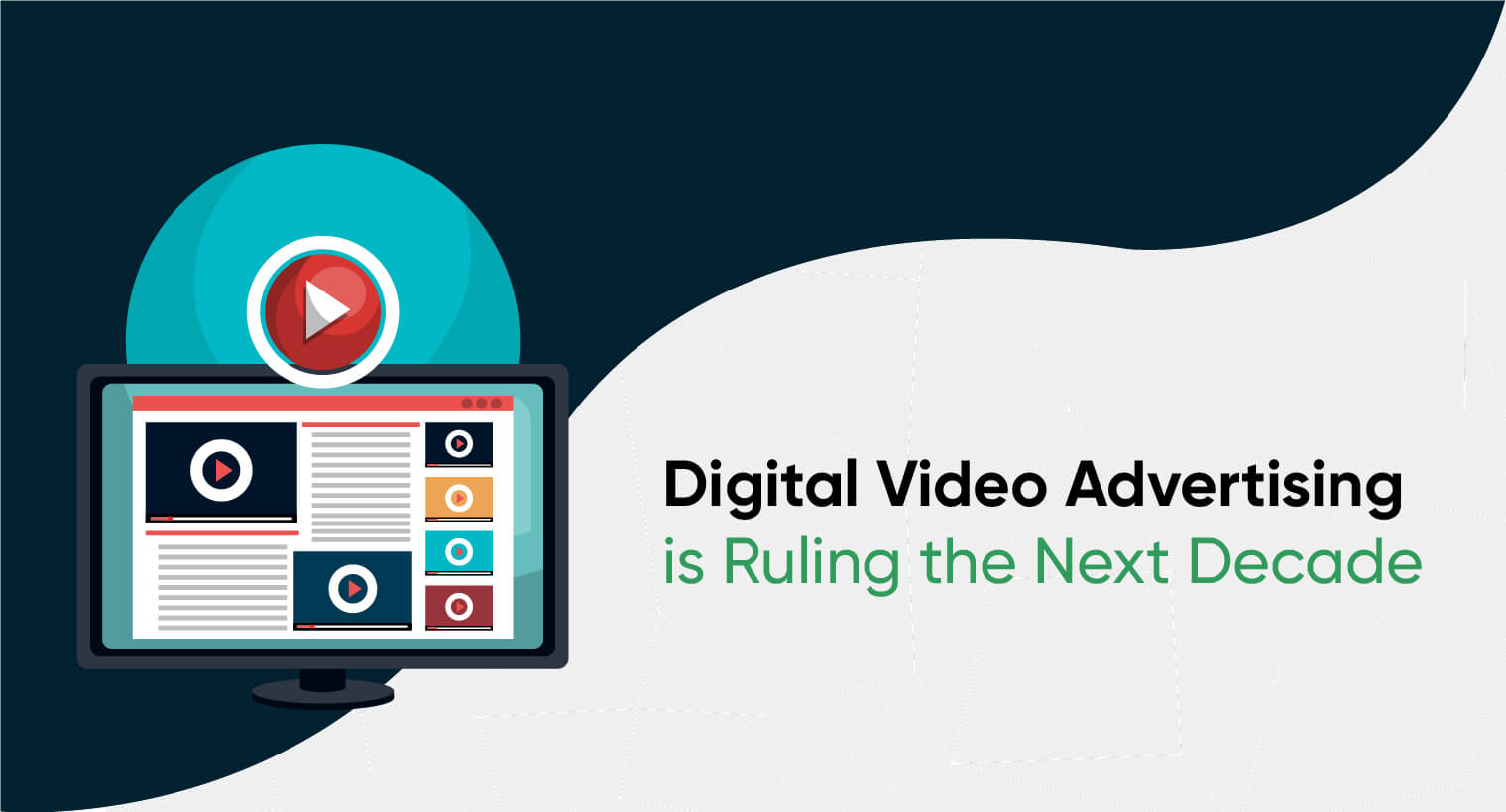 Are you using digital video advertising as part of your marketing strategy? Because your competitors certainly are! 
Every day, viewers viewed over 1 billion hours of video on YouTube, according to the company. Nowadays, browsing the internet is just like viewing a never-ending cycle of videos.
The modern web is now driven by video in ways that did not seem possible even 15 years ago, owing largely to the pervasiveness of personal mobile devices and ubiquitous, dependable high-speed internet connections.
Digital strategists are using an incredible quantity of video content for their insatiable audience to consume at will on all sorts of websites, from social platforms to news organizations to corporate pages.
We've made a lot of progress since the late 2000s when the only place to watch videos on the internet was YouTube.
However, there are now several sites where the audience can view videos. Snapchat is one of the fastest-growing social media platforms, thanks partly to its video stories, and Instagram has seen success by adopting a similar feature on its site.
According to research, over 86% of organizations used videos for marketing in 2021. Video advertising may increase your brand's online exposure in search results, social media, and elsewhere on the internet.
Top 5 Reasons Why Video Advertising is Going to Dominate the Next Decade
Whether you open your laptop, unlock your phone, or turn on your smart TV, you can't avoid video content, so embrace it. 'Digital video advertising will rule the next decade,' they predict. Read the top 5 reasons listed below to know why.
Online Content is Driven by Videos
It is evident that video dominates internet traffic, with video expected to account for 82 percent of worldwide internet traffic by 2022. Every month, 85 percent of internet users watch at least one online video, and 54 percent want to see more video content from their favorite brands and organizations. This is a large market of content-seeking consumers, so it's no wonder that 87 percent of marketing professionals utilize video advertising.
High Engagement is from Video Advertising
Video content has no competition in terms of social media engagement. When compared to photo postings, video posts had 135 percent more organic reach on Facebook. Similarly, video postings on Instagram received twice as much interaction as images. The more your involvement, the more eyeballs will be drawn to your goods. You'll have the highest chance of reaching the most influential audience if you use video content.
Sales are Boosted by Video Advertising
According to a recent consumer survey, 84 percent of people were driven to buy a product or service after seeing a video. Prioritizing video marketing will enhance brand recognition and pay dividends in the long run. 73 percent of customers say a brand's social media presence affected their shopping decisions, while 84 percent said a brand's video influenced their decision to buy a specific product. Clearly, video advertising is profitable, since 88% of video marketers are pleased with the ROI of their social media initiatives.
Video Advertising doesn't have to Be Expensive
Many business owners still associate video advertising with television, where a single ad might cost thousands of dollars.
Because of the internet's convenience, video advertising does not require nearly as much financial commitment as it once did. User-generated content may be your best choice if you're searching for an inexpensive approach to leverage video advertising to develop a personal connection with your audience.
The most important thing to remember when using video is that you are achieving your marketing objectives. Whether it's increasing your social media following, communicating with existing consumers, or increasing sales, video content may be a great weapon in your marketing arsenal.
Videos can be Shared
One of the most appealing aspects of video content, particularly on social media, is how easily it can be shared. Text and photos are shared 12 times more than social video. Video content is shared by 92 percent of mobile video viewers, and videos are six times more likely to be retweeted than images, according to Twitter.
Digital Video Advertising is Growing
Video advertising is one of the most popular forms of advertising nowadays. Digital video advertising is anticipated to reach $20.1 billion in 2022, with expenditure on video commercials reaching $9.26 billion by 2024. Companies have discovered that retraining customers to accept and even anticipate video at every step may have several benefits.
Because video has become such a natural part of the web surfing experience, advertisers can utilize it to instantly engage their audience as if it were something they had intentionally sought out.