What is Programmatic Advertising? The Ultimate Guide
PUBLISH DATE: 22 August 2022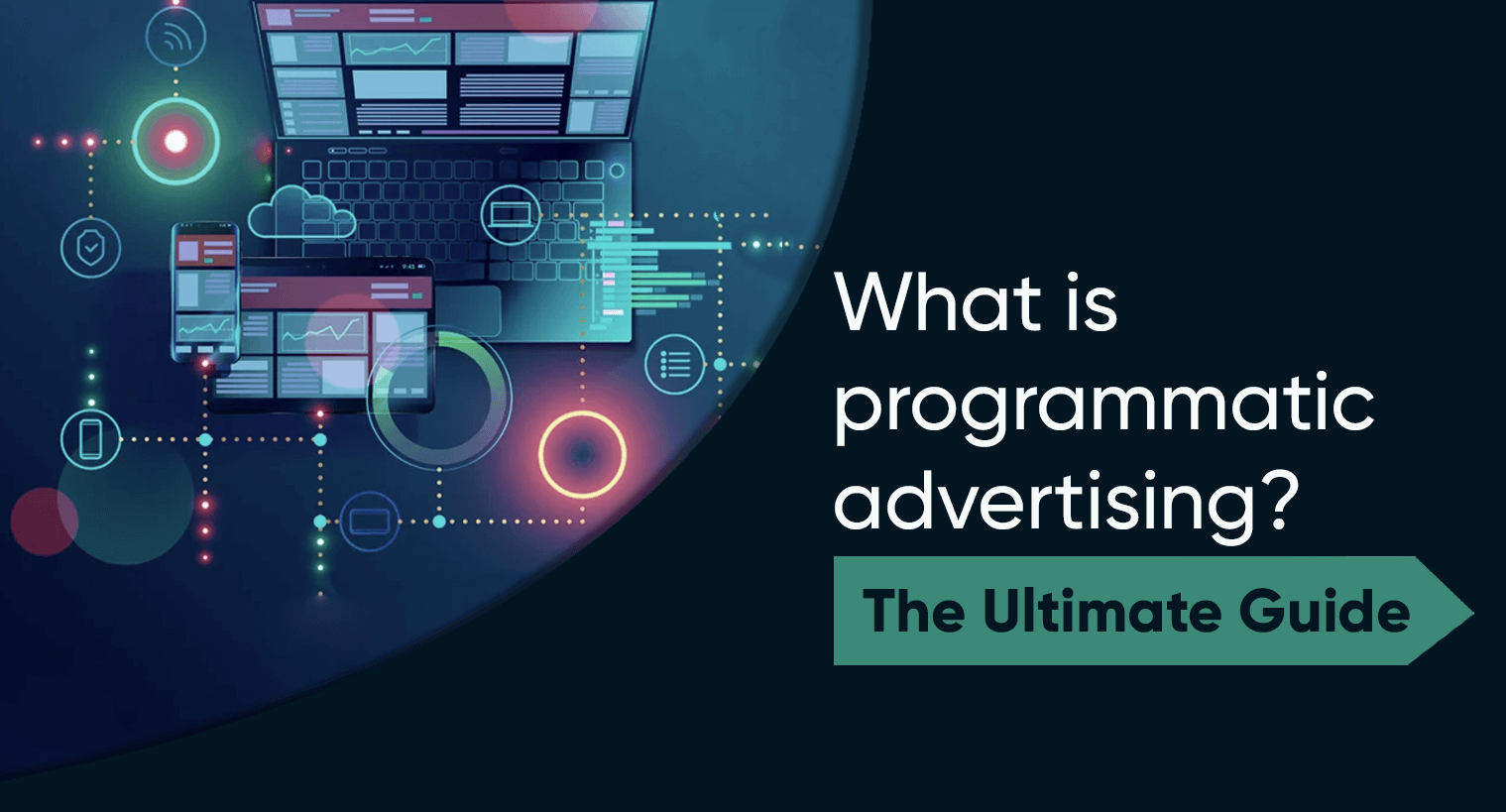 Looking for the best ad space at the best price that is also targeted to the right audience? This is, of course, the desire of all advertisers. With programmatic, this is possible.
In the digital advertising era, programmatic advertising is a modern way to achieve this goal.
What is Programmatic Advertising?
Programmatic advertising is defined as the use of artificial intelligence and machine learning to buy advertising in real-time rather than through human negotiations and pre-set prices.
In a simply put, programmatic advertising is a method of automatically purchasing and optimising digital campaigns rather than purchasing directly from publishers.
Machine learning and AI-optimisation are intended to replace human negotiations. The main motive is to enhance both the advertiser's and the publisher's efficiency and transparency.
This is accomplished through real-time auctions, in which ads are purchased at the same time a visitor loads a website.
Programmatic advertising is available through a variety of digital channels, including display, mobile, video, and social.
Previously, programmatic campaigns were reserved for larger budgets and media agencies, but the rapid rise of self-service tools (such as Match2One) provides smaller brands with increased access to the technology and allows them to compete with larger brands without having to go through expensive middlemen.
How does Programmatic Advertising Work?
Getting into the details of programmatic advertising necessitates dissecting the various platforms and components of the programmatic advertising ecosystem.
Demand-Side Platform (DSP)
A demand-side platform (DSP) is a piece of software that allows advertisers to buy targeted digital ad inventory at scale.
What is the process of DSP programmatic advertising?
Advertisers upload campaign assets such as images, copy, and data.

Set their budgets after determining their targeting parameters and audience segments.

The DSP then uses that information to find publishers who are a good fit for the advertisers' campaigns.
Supply-Side Platform (SSP)
A supply-side platform (SSP) is a type of software that allows publishers to sell advertising inventory to brands automatically, such as programmatic native and display placements. It's essentially the publisher's version of a DSP.
SSPs are important for publishers because they can help them find the right brand partners and the most relevant ad content for their audiences, maximizing revenue and engagement.
Data Management Platform (DMP)
A data management platform (DMP) is a type of software that allows advertisers to collect, analyze, and manage customer data. This includes first-, second-, and third-party data obtained from a variety of online and offline sources, including websites, email, direct mail, call centers, apps, and social media.
Once the DMP has collected this data, the platform should be able to organize it, extract insights from it, and use it to fuel new, programmatically targeted campaigns.
Ad Exchange
The platform that connects DSPs and SSPs is known as an ad exchange. It is essentially the third-party marketplace where programmatic ad inventory is exchanged.
A publisher can use the ad exchange to set minimum CPMs as well as specify preferred ad formats and content types. In the meantime, the advertiser can configure its bidding parameters, block specific websites, and select its targeting criteria.
The ad exchange will then match this information to determine the best fit for both parties, causing the appropriate ads to be displayed to each user.
Top 3 Reasons to Choose Programmatic Advertising
Check out these top three reasons on why you should switch to programmatic advertising
Advertisers can cut costs by automating ad buying, saving time and money on tasks that used to require manual labour. Advertisers can better focus on creative strategies and innovative tactics to help optimise the results of their campaigns with the time saved.
Better CPM, ROI, and Control
Programmatic advertising allows brands to launch targeted ads at scale, lowering their cost-per-thousand impressions (CPM) and increasing their return on investment (ROI). Advertisers can also adjust their CPMs in real-time with the right programmatic buying and monitoring platform, ensuring that they are getting the most out of their budgets.
More Customized Experiences
Machine learning and data signals are used in programmatic advertising to find the most high-impact placements for each ad — reaching the right customers in the right place at the right time.
Advertisers, for example, can target audiences in real time based on demographics, content interests, online behaviours, and purchase stage.
Conclusion
Programmatic advertising will account for 88% of all digital display marketing spending by the end of 2021. As brands seek to diversify their channels, improve brand safety, and streamline processes, programmatic advertising is expected to grow. Businesses will need advanced targeting and tracking capabilities to survive, especially since third-party cookies are set to disappear by 2023. Those who begin developing their programmatic operations now will be well placed to outperform the competition and capture audience attention across the open web.