Targeting Back-to-School Shoppers with Contextual Advertising
| 06 Mar, 2023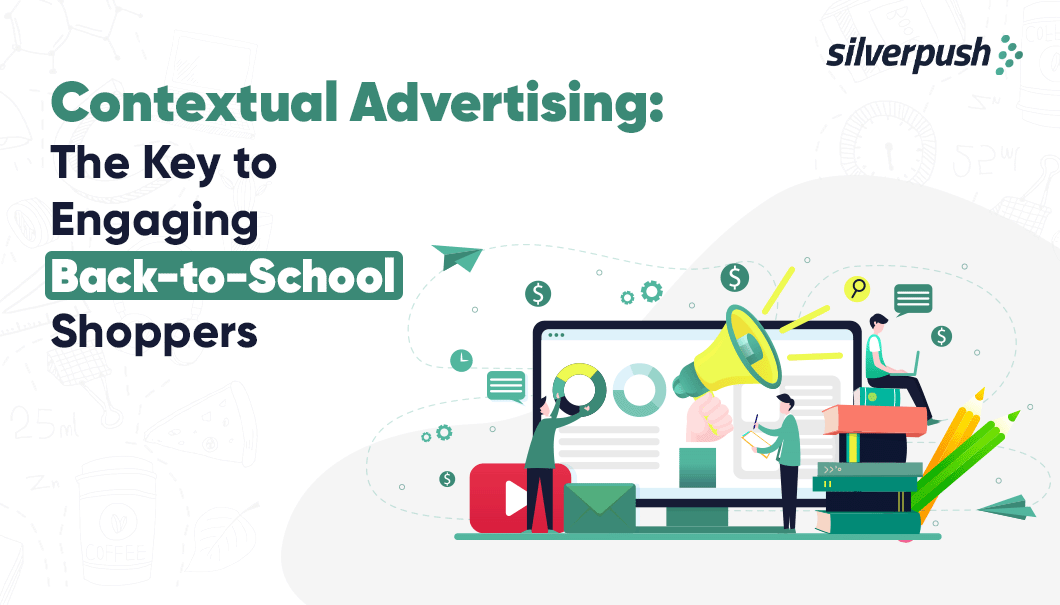 Want to get straight A's in your back-to-school campaigns? Contextual advertising can help!
It's not just students who are excited about the back-to-school season; the outlook for marketers is positive too.
Ad spending during the back-to-school season in 2022 was approximately $110.7 billion, and it's expected to increase this year, presenting a massive opportunity for advertisers to connect with their target audiences.
However, the question remains: how can marketers effectively reach their target audiences during this busy season?
With the ban on third-party cookies, contextual advertising has become one of the most preferred targeting methods. This presents a huge opportunity for brands during the back-to-school season to reach their relevant audience at the right moment and place, leading to successful campaigns.
In this post, we'll share how brands can leverage contextual targeting methods to deliver more effective campaigns that reach the right people in high-impact environments.
What is the Back-To-School Season?
The back-to-school season marks the time just before the start of the new academic year when students and teachers return to school after the summer break.
This season usually begins in August or September in many countries, including the United States, Canada, and parts of Europe, and signifies the start of the academic year for numerous schools and universities.
During this time, students and parents typically purchase new school supplies, clothing, and backpacks in preparation for the upcoming school year. As such, the back-to-school season is a crucial time for advertisers as it signifies a significant period of spending for parents, students, and educators alike.
How can Brands Leverage the Back-to-School Opportunity to Reach their Relevant Audience?
The back-to-school season is a significant opportunity for brands to connect with consumers who are preparing to return to school, college, or university.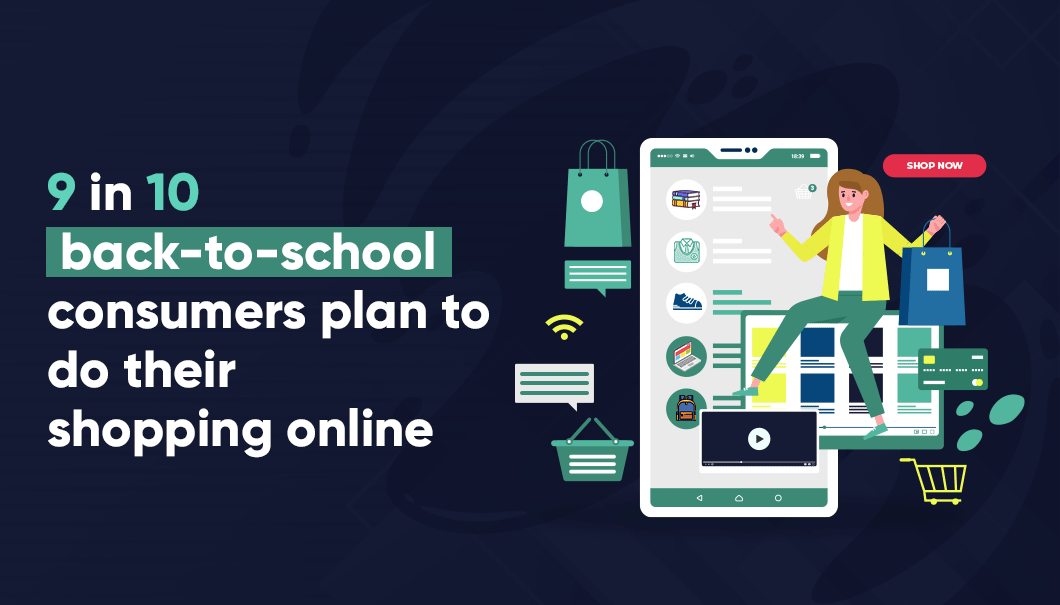 Research indicates that contextual ad targeting influences purchase decisions, with 93% of back-to-school consumers finding it important that ads they see are relevant to the content they are viewing.
Additionally, 72% of back-to-school consumers typically consume back-to-school content on social media, and 60% find online advertising helpful in making their purchasing decisions.
To effectively leverage this season, advertisers should focus on certain categories of products, such as school supplies, technology, and clothing, and target specific demographics, such as college students, high school students, or parents with school-aged children.
Advertisers may utilize a variety of channels to reach their target audience, including video advertising, social media advertising, display advertising, and more.
However, it's even more critical to be available on the platforms where the majority of your audience is. By creating relevant and impactful campaigns that reach the right people in high-impact environments, brands can successfully tap into the back-to-school market and connect with their target audiences during this critical period.
Be Present Where your Audience Spend Time Online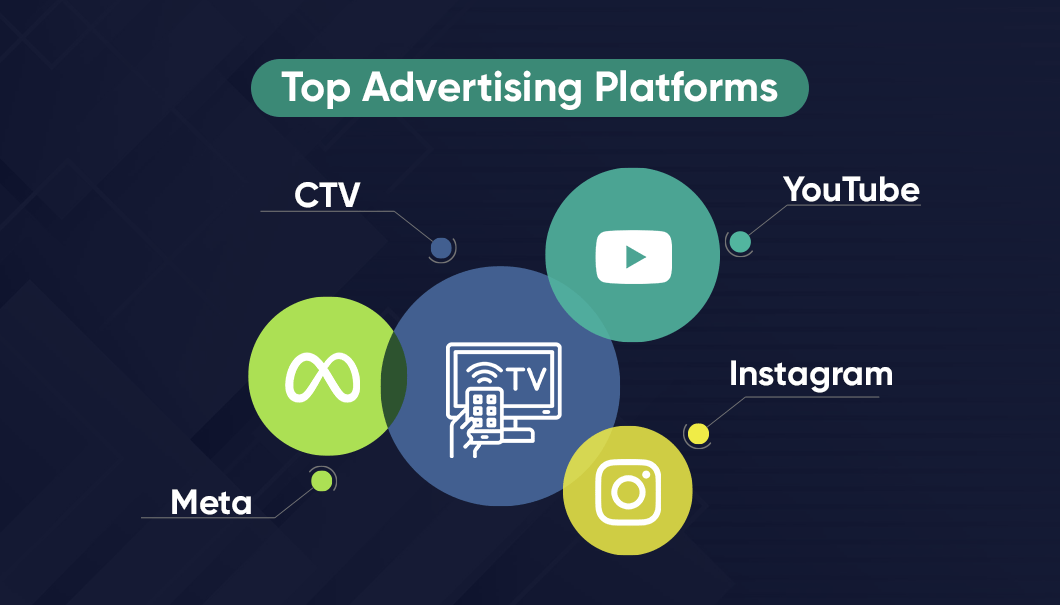 In today's digital age, understanding consumer habits is crucial for brands looking to capture the attention of their target audience during the back-to-school season.
To be successful, it's essential to know where parents and students are spending their time and be present on those channels. In recent years, there has been significant growth in the adoption and use of different platforms and channels like CTV and OTT advertising. Streaming, for example, has increased 266% globally in the last three years.
Popular social media channels like Meta, Instagram, and YouTube, with 1.7 billion unique monthly visitors, are also highly effective platforms for reaching out to consumers during the back-to-school season.
It's important to stay up-to-date with emerging channels and their usage patterns to leverage them effectively when running marketing campaigns. Creating a multi-channel strategy that encompasses native, display, video, and connected TV (CTV) advertising can help brands reach parents, teachers, and students throughout the entire funnel, creating a cohesive story across channels.
In summary, brands that understand consumer behavior and adopt a multi-channel approach can effectively leverage the back-to-school season to reach their target audience and promote their products and services.
How Can Silverpush's AI-Powered Contextual Targeting Technology Help?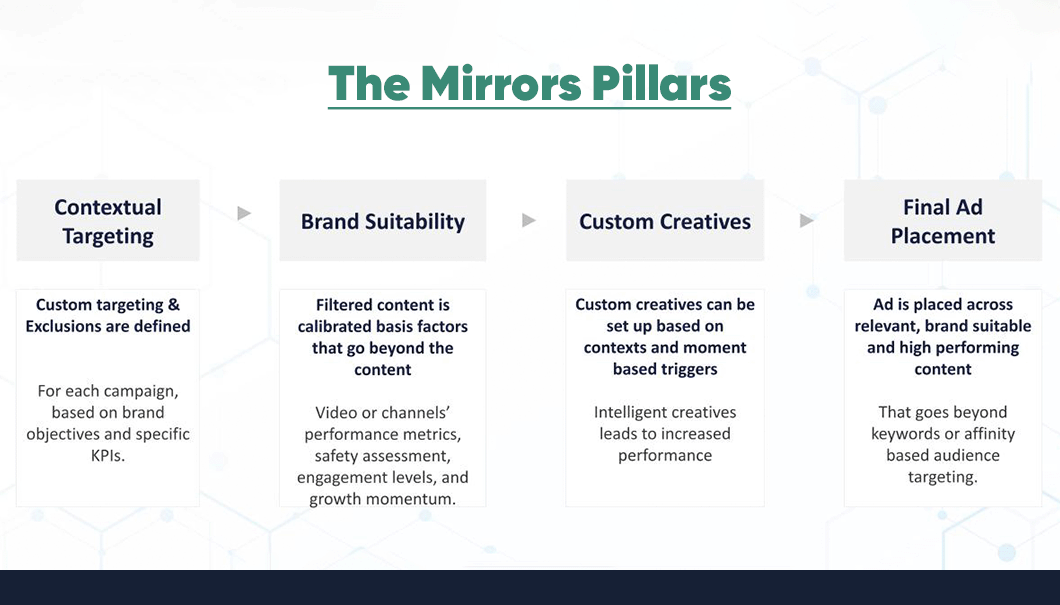 Silverpush's flagship product, Mirrors is an AI-powered contextual targeting technology that helps brands connect with their target audience during the back-to-school season.
This season is a time when parents, students, and teachers are actively searching for products such as shoes, makeup, books, stationery, clothing, footwear, electronics, furnishings, and cleaning supplies.
Mirrors uses advanced contextual technology that can identify faces, brand logos, objects, and actions to deliver ads to a brand-safe environment.
By using contextual targeting, Mirrors ensures that ads are delivered to the right audience at the right time and place, without the need to rely on personal data.
This technology provides a nuanced level of targeting, enabling brands to place back-to-school ads on pages that align with the content their target audience is engaging with.
Additionally, Mirrors' custom detection capabilities ensure that reach is not duplicated, and a unified approach is followed for content-aligned ad placement, brand safety, and custom brand suitability.
By leveraging Silverpush's Mirrors technology, brands can maximize the impact and effectiveness of their back-to-school campaigns and connect with their target audience in a meaningful way.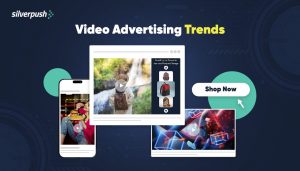 BLOGS
Unlocking the Vault: The Secret Trends Driving Video Ads in 2024 and Beyond
Video advertising has emerged as a pivotal element in the domain of content marketing strategy. Whether it's a concise 30-second ad, an interactive campaign, or captivating live footage, integrated videos within your content stand out as a highly favored and efficacious means to captivate your audience.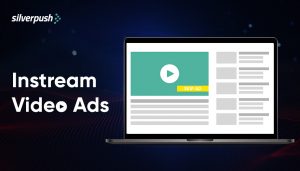 BLOGS
What are Instream Video Ads & What's so great about it?
Navigating the marketing industry can be daunting with its ever-evolving landscape of acronyms and dynamic definitions. The latest puzzle to unravel? Instream video. To empower marketers, let's delve into what are Instream video, highlighting recent updates, the pros and cons, aiding in an informed decision tailored to specific marketing goals and ...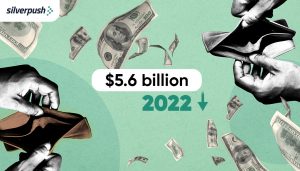 BLOGS
$5.6 billion of digital ad spend was wasted in 2022: Are you Doing it Right?
As someone who creates a bunch of ads, both traditional ones and some really out-there experimental ones, you've always had this nagging question in your head. It's like, are your efforts actually hitting the mark, or are they just disappearing into the online void? According to a report of Digital Media ...