5 Reasons Why CTV Contextual Advertising Will Dominate in 2023
| 25 Jul, 2023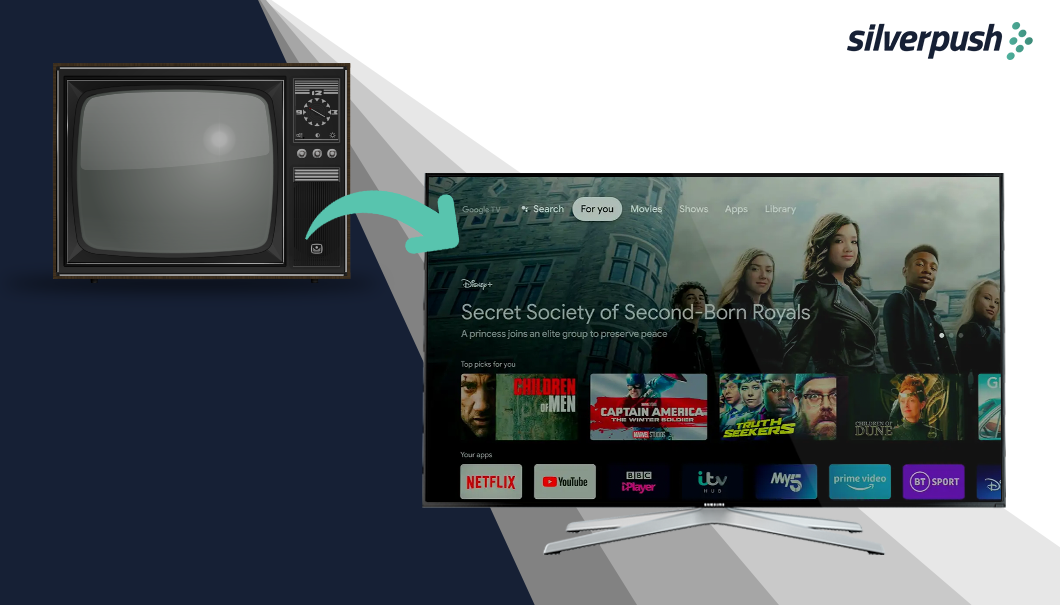 67% of users prefer relevant CTV ads, making it essential for impactful video advertising.
It's no surprise that consumers worldwide are cutting the cord owing to the increased popularity of streaming services, OTT (Over the Top ), and Connected TV (CTV).
According to predictions, the US CTV ad market is set to more than double between 2021 and 2026.
As many throw around the word "recession," CTV is primed for continued double-digit growth.
Given the growing importance of CTV, brands are recognizing the significance of advertising on these platforms.
Read the blog to explore the top five compelling reasons that will establish CTV advertising as the dominant force in 2023.
5 Reasons Why CTV Advertising Will Revolutionize the Industry in 2023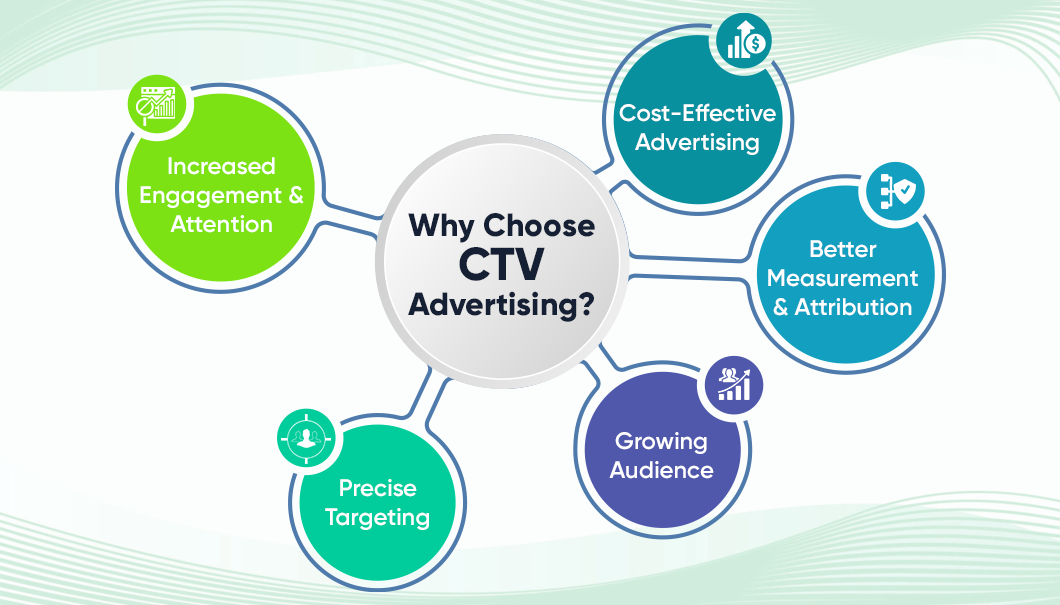 CTV ad breaks are shorter, more relevant, and of higher quality compared to linear TV ads. This leads to increased receptiveness among users, prompting 43% to search for products and 1 in 5 to make purchases.
Here are the 5 factors why CTV will dominate the digital advertising space this year.
1. High Engagement and Attention
CTV advertising is gaining popularity because it provides a highly engaged audience that is entirely focused on the content they are consuming. Unlike traditional TV advertising, where viewers can easily switch channels or fast-forward through commercials, CTV ads cannot be skipped or ignored. As a result, viewers are more likely to pay attention to CTV ads, leading to higher engagement and brand recall.
2. Targeted Advertising
One of the biggest advantages of CTV advertising is the ability to target specific audiences based on demographics, interests, and behavior. With CTV, advertisers can serve ads to specific households or individuals, making it easier to reach the right audience with the right message. This level of targeting is not possible with traditional TV advertising, which relies on broad demographic data.
3. Cost-Effective
CTV advertising is often more cost-effective than traditional TV advertising. With CTV, advertisers can target specific audiences and pay only for the impressions served, which can help reduce wasted ad spend. In addition, CTV ads can be created quickly and easily, making it a more agile and efficient way to advertise.
4. Growing Audience
The CTV audience is growing rapidly. According to eMarketer, the number of CTV users in the US is expected to reach 213.7 million in 2023, up from 182.6 million in 2021. With more people cutting the cord and switching to streaming services, advertisers have an opportunity to reach a wider audience through CTV.
5. Better Measurement and Attribution
With CTV advertising, advertisers can track ad views and measure the effectiveness of their campaigns in real-time. This provides a level of transparency and accountability that is not possible with traditional TV advertising. In addition, CTV advertising allows for better attribution modeling, enabling advertisers to better understand the impact of their campaigns on consumer behavior.
Go Beyond Genres with Mirrors TV
With brands planning significant increases in their CTV ad budget in 2023, it is essential to transition to a contextual solution that extends your reach beyond linear TV.
Mirrors, an AI-Powered contextual detection platform, is the only visual AI detection technology that creates frame-by-frame analysis for CTV.
It has recently integrated with IRIS TV to leverage its rich video inventory and enhance the effectiveness of CTV ad campaigns and contextually relevant ads.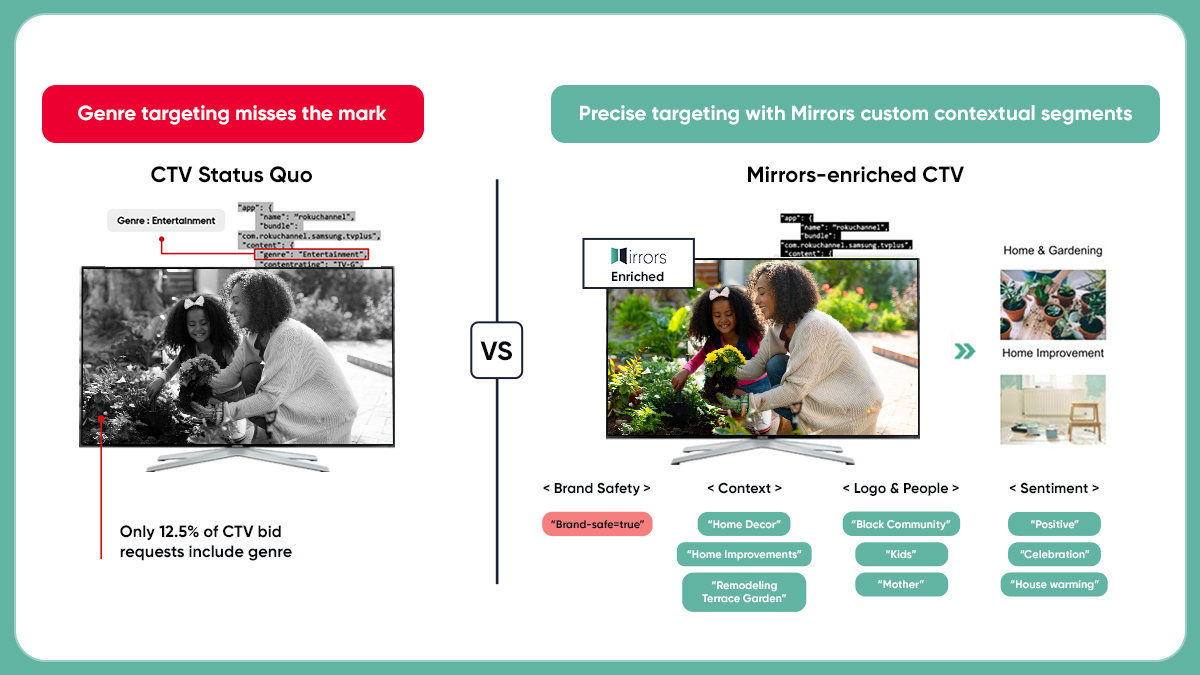 How can Brands Win Big with Mirrors for CTV?
1. Privacy-first and Cookie-less Solutions using AI and Machine Learning for more relevant targeting across CTV platforms.
2. Know what you're buying at the Video level with contextual transparency that goes behind metadata in the bid stream, genre, and titles.
3. More confidence in your programmatic CTV investment as every Mirrors-enriched video is verified for context while brand safety and suitability are paramount.
4. Activate with ease through your DSP of choice with Mirrors for Programmatic CTV.
5. 300+ IAB aligned and custom segments.
Final Words
CTV contextual advertising is quickly becoming the next big thing in advertising and for good reason, of course! As its popularity grows it's important for advertisers to start incorporating contextual CTV ads into their marketing strategies to stay ahead of the curve. To get started with Mirrors enriched CTV and leverage all the premium content at scale, kindly fill out the form on your right. Our team of experts will promptly get in touch with you.