AI Powered Contextual Video Advertising
First in-video context detection platform that leverages AI and computer vision for highly targeted video ad placement targeting.
Our technology
Trained to draw insights from millions of pieces of visual content, Mirrors uses computer vision to identify in-video contexts for highly relevant ad placement targeting.
Logos
Detects logos to raise visibility of your trademark, and targets competing brands.
Faces
Accurately detects faces to tap into the full potential of your celebrity brand endorsements.
Objects
Identifies objects of all sizes to contextually target your own product category, and allied products.
Actions
Identifies hundreds of complex activities like sports, biking, rock climbing, and more.
Scenes
Detects hundreds of scenes, ranging from mountains, beaches, parking lots, landmarks, to specific cities.
Emotions
Hit the right measure on the emotional scale. Target videos only featuring desired emotions.
How it works
Moving away from keyword and affinity-based targeting, which often results into random ad placements and sub optimal engagement, Mirrors uses frame by frame parsing to target videos in line with content the user is actively engaging with
Run your campaigns in a brand suitable environment
Run your campaigns in a brand suitable environment
Mirrors not only targets highly relevant content, but also filters out video content featuring unsafe and harmful contexts. Providing you with controls unique to every campaign, ensuring a highly relevant and safe environment.

Looking for just brand safety? Mirrors Safe offers both predictive controls, and post campaign analysis.
Know More
See how we create success for our customers
Context that drives performance
Mirrors uses AI to analyse every video your ad will appear against to ensure it's completely relevant, and continually improves your in-flight campaigns, leading to unprecedented results.
Drop in cost
per view
View through rate uplift
Click through rate uplift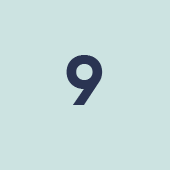 IAB brand
safey categories
What this means for you
Mirrors unlocks new ways to expand the scope of your video advertising campaigns and reach your most relevant customers, at the moment they are most likely to engage.
Unlock the
full context
Contextually target most relevant and suitable video content
Relevant in
real-time
Reach niche audiences, when they engage with their interests. Not based on past affinities.
Immense contextual
possibilities
Expand the scope of your campaign through thousands of in-video contexts.
Transparency &
effectiveness
Place ads where viewers pay the most attention, ensuring every placement count.
Brand safety
and control
Filter out irrelevant, unsuitable, and harmful content.
Data privacy
compliance
Reach your most engaged audience, without collecting reams of personal data.
Top agencies we work with
Our customers
Few of the 150+ of the world's largest brands we have worked with
Global strength, local expertise
Our presence across the globe