Why Demise of Third-Party Cookies Can Make Marketing Great Again
PUBLISH DATE: 05 March 2020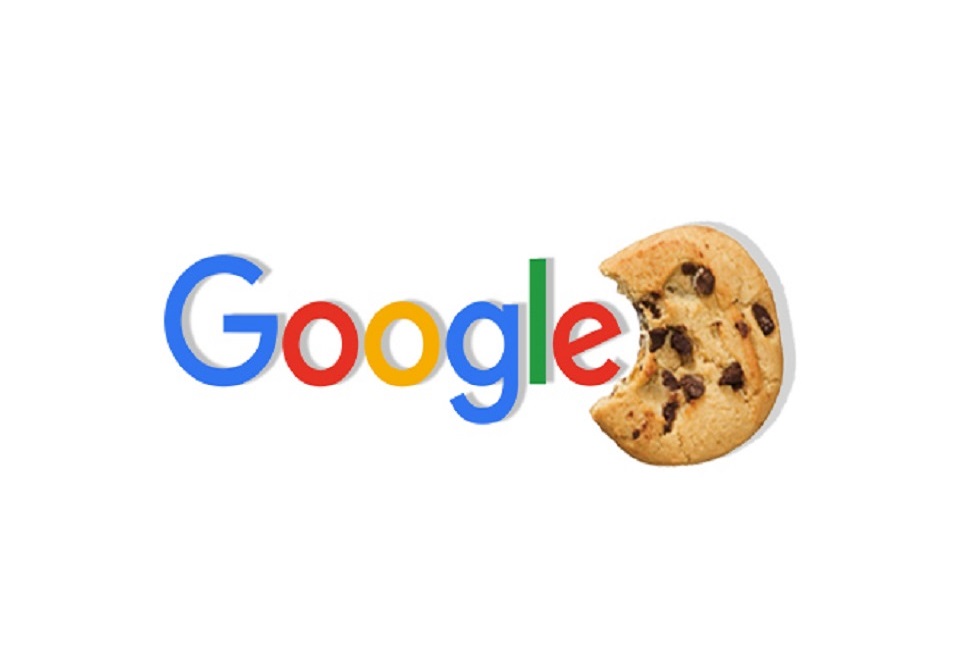 As privacy becomes a high priority for world's biggest advertising platforms, it's time next gen AI powered contextual targeting solutions pave the way.
Google is finally blocking third-party cookies in its Chrome web browser. Though this will be a gradual phase out, the process has already begun — Google Chrome is to limit cross-site tracking by default starting February 2020, planned with the release of Chrome 80.
This move is not a complete surprise, given the privacy controls and the new anti-fingerprinting technology Google announced for Chrome in May 2019[1]. This also forms part of Chrome's Privacy Sandbox initiative launched in August 2019[2], where it invited the industry to co-create new open web standards that advance privacy while continuing to support the free internet.
Some could call this a response to competitive pressure, or more importantly a step to meet user demand for higher privacy. Others debate that this is a calculated move that gives Google a great privacy story line, and at the same time further strengthens its hold in the digital ads industry with the access to all first-party data. Third-party advertisers will now need to get on Google's ad network to receive the data that will help them target the right users.
But the fact remains that demise of third-party cookies is now real with a defined timeline. And it's not necessarily bad.
What wasn't great about third party cookies to begin with
1. Cookie matching, used for syncing cookies to identify a unique user, isn't perfect. When a cookie from one site is not passed to an advertising platform (which happens in 40 to 60% cases), a part of the puzzle to create an appropriate match is missed.
2. Cookies only enable limited 'matching' capabilities, and doesn't unify the massive amount of data that needs to be synced across the advertising ecosystem for earnest personalized experiences.
3. Cookies are device-based, so when someone goes from desktop to mobile or switches browsers, the consumer journey remains incomplete. A 2018 study[1] found that when multiple device identifiers are connected to a single person, unique reach is 50% less than measured by only cookie-based or device-based identifiers. Meaning, only 50% of the unique audience assumed to be reached is real.
4. Because there are far fewer people seeing your ads, people who were getting the ads are actually seeing far more of them. Meaning, your target audience is getting about 2x the number of intended ads.
5. Also, a majority of tracking cookies are already rejected by browsers anyway. Over 66% of mobile devices don't accept cookies[3] leading to marketers already missing out on a very important audience segment, mobile users. Leading advertisers to wasteful ad spend by targeting unnecessary impressions.
6. Moreover, cookies place over-reliance on the bottom funnel, with ad placements that cannot effectively convey the brand's message in cluttered environments.
How Marketers can benefit from a cookie-less digital world
Cookies rely on immediate short-term performance, leveraging ever-decreasing pools of audiences. Marketers will now have to return to people-based marketing, recognizing their audience as people and not cookie pools.
Context-based media buying will emerge to fill this gap, seeking out environments where the target audiences congregate. Marketers will be able to leverage quality, first-party data rather than paying for suspect third-party data of questionable origin and effectiveness.
However, there is a generation of marketers that will still be habitually looking for last-click performance. Google is still giving out hope to this segment. Google's outlined Privacy Sandbox could still offer users tracking models, with greater privacy of course. And, then there will be alternative solutions as other stakeholders in the ecosystem join forces to find a way to deliver targeted ad experiences across sites in a cookie-less environment. There is every reason to believe that targeting and attribution will still be possible, but the mechanisms will need to radically change.
What are the options as of now?
A cookie less future is not as bleak as it sounds. Marketers already have options available, some of these include panel-based attribution, universal IDs and contextual advertising.
Panel-based attribution
It gives a picture of online behavior of users over long periods of time. It allows advertisers to effectively map demographics and segments, understand user behavior and find users with similarities to customers. The panel-based attribution faces some fundamental challenges such as difficulty in working at a viable level, difficulty in extrapolating large and dispersed audiences, and problems with data efficacy.
Universal ID
This involves identification of users based on deterministic matching. This is in contrast to probabilistic matching approach used by cookies. But this will require collaboration between the vendors along with the development of standards.
Contextual Targeting
Contextual advertising allows advertisers to place ads based on-page contextual triggers, rather than affinities and past browsing behavior. This method displays only those ads that are relevant to the content, and hence, increases engagement by capitalizing on the user's current state of mind. For example, if a brand wants to sell its kitchen mixer, then it can have its ads placed on websites that have content about kitchen mixers, kitchen appliances, recipes, food items that involves use of mixers etc.
In the post-cookie world, contextual advertising will be the most viable advertising strategy. Not only does it significantly increase user engagement, but also bypasses use of personal data and user privacy breach.
AI and computer vision is powering the next gen contextual targeting
Traditionally contextual advertising has been built around natural language processing (NLP), placing ads by detecting text-based contexts. This is how Google banner ads also work. But NLP is not a perfect science, considering complex nature of human language, where words can convey different meanings and intentions — difficult for a machine to understand.
Emerging AI and computer vision powered tech now offers immense contextual possibilities, which are much more relevant. Contextual in-image and in-video advertising involves displaying ads for a page or video in-line with the content the user is actively engaging with. For example, in a streaming video, the tech can recognize a scene (i.e. someone holding a pair of Nike shoes, or a brand logo) and a relevant ad can appear alongside it.
Computer vision powered context detection completely transcends use of cookies and or any personal data. Making contextual targeting future ready, even on platforms like Facebook and YouTube— as these platforms come as much in the purview of data infringement as the third-party cookies today do. And will most likely move to privacy enabled advertising models in the future.
Sources and references
[1] Source: https://techcrunch.com/2019/08/22/google-proposes-new-privacy-and-anti-fingerprinting-controls-for-the-web/
[2] Source: https://www.blog.google/products/chrome/building-a-more-private-web/
[3] Source: https://www.martechadvisor.com/articles/ads/new-study-uncovers-cookie-and-devicebased-measurement-flaws/
[4] Source: https://www.campaignlive.co.uk/article/marketers-predict-death-cookie-based-advertising-2018/1422973
Industry Gold Standards Silverpush Has Won in 2019
PUBLISH DATE: 10 December 2019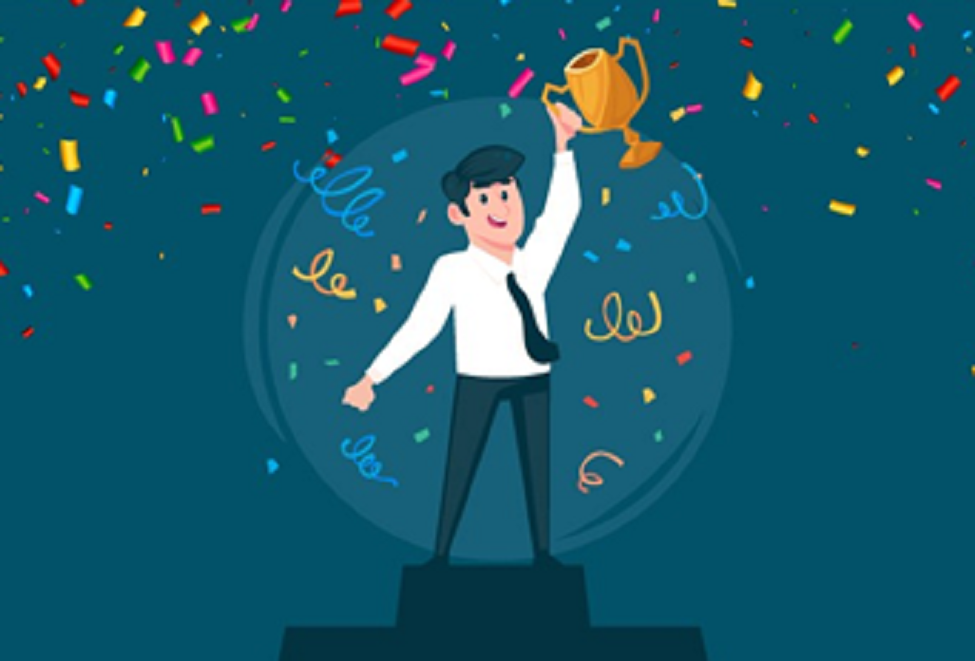 2019 has been an amazing year at Silverpush. Awards, recognitions, and accolades have come our way while we continued to serve our clients. Our technology continued to make a difference in the world of digital campaigns and online media for some of the largest brands globally. Join us as we look back at the ride that 2019 has been for us.
MMA Smarties India: Silver in Innovation and Product and Services Launch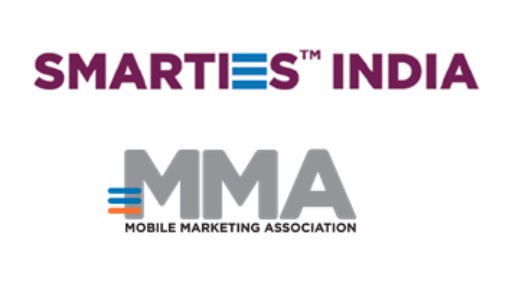 Mobile Marketing Association (MMA), a global mobile trade association, in fact, the only one of its kind is a hub for marketers, sellers and technological innovators in the media industry. MMA Smarties acknowledges the best brands, agencies, and tech enablers that exceed expectations by driving business growth via mobile campaigns.
Silver in Innovation
Thums Up, a leader in the soft beverages industry in India was targeting millennials for its new 2019 variant- Thums Up Charged in Summer. Their concerns of brand safety and engagement optimization were resolved with SilverPush's Mirrors Platform. The AI powered contextual video advertising platform helped the brand reach their most relevant audience.
Silver in Product and Services launch
As a part of the Amazing Moment Marketing Campaign, SilverPush was the technological enabler of Madison Media working on Asian Paints' Clean the Air campaign. With the rising concerns around AQI, the campaign revolved around creating hyper localized messaging synced with real-time AQI levels. With quality insights delivered at the right time, SilverPush informed with and showcased 1000+ region-specific informative communications.
WARC Media Awards: Bronze for Effective Use of Tech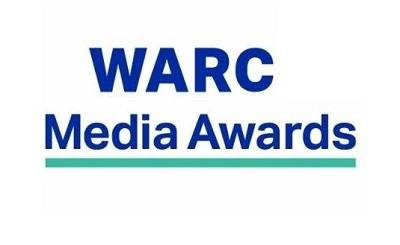 Every year, WARC recognises brands that excel in communication planning, driving positive business results via online channels globally through WARC Media Awards. At 2019 WARC Media Awards, SilverPush was awarded bronze for a campaign for Unilever's Breeze in the category — Effective Use of Tech.
With Breeze, SilverPush leveraged TV sync for Unilever Philippines. With a customer base of housewives aged between 22 to 44 years, SilverPush identified that the buyers were becoming increasingly social media savvy and therefore are prone to multi-screening. The audience was targeted and retargeted with paid advertisements through creating a tv ad sync between the brand's TV commercials and digital video ads across social platforms.
Festival of Media Awards (FOMA) Asia Pacific Awards: Bronze for Best in Technology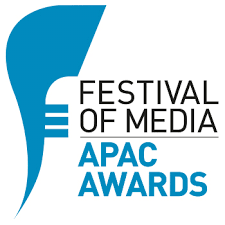 Festival of Media Awards is a celebration of brilliant media thinking across Asia Pacific region. The jury comprises of a vast network of creative thinkers and innovators in the industry. At FOMA APAC 2019, Breeze earned a bronze for the category — Best in Technology.
Moreover, collaborating with Mindshare was a unique learning experience that has added immense value to our technology.
Other Campaigns That Have Won Accolades and Recognition
Unilever Wall's and Mindshare Indonesia won the gold in the Cross Media category for their Wall's Gold Spirit campaign celebrating national sports heroes, powered by SilverPush's tv ad sync — Parallels.
Shortlisted at The Wires APAC Awards for the multi-screen sync platform as the Best Marketing Technology solution
Nomination at Drum Digital Awards APAC for Best Cross-Platform Campaign on behalf of Rexona
Shortlisted for MMA Smarties Vietnam in the mobile Mobile Video and Innovation categories
Shortlisted at Effie MENA awards in the Data-Driven and Healthcare-OTC categories for Sanofi's Telfast
More About Our Winning Campaigns
While TV advertising remain a key channel for information distribution in South Asia, women displayed indifference and lack of interest during TV commercial breaks, displaying a cross screen behaviour — paying more attention to social channels. The campaign overcame the clutter and increased brand engagement within the target audience through real-time, TV ad sync advertising.
KFC's launch of a new popcorn chicken flavor created the right buzz with AI-powered contextual ad targeting platform — Mirrors. Thirty contextual triggers were identified through Mirrors' unique capability of detecting faces, logos, objects, scenes, actions and emotions in a streaming video. Coupled with customized creatives, KFC was able to target the right audience, as they engaged with their interests on YouTube. The campaign achieved a VTR of 35 percent; a direct increase of 10 percent against agency benchmark of 25 percent.
Thums Up leveraged contextual ads placements to target millennial buyers engaged in adventure and thrill seeking activities. For the campaign, SilverPush contextually targeted users consuming video content around extreme adventure sports, through AI powered object and emotion detection capabilities. This maximized brand engagement exactly at the moment consumers were engaging with their interests, and not based on past viewing habits.
By seamless brand integration through Mirrors, the campaign gained a VTR of 35 percent with a decrease in CPV of 48 percent.
SilverPush partnered with Oreo for their special edition Spider-Man themed pack for Contextual ad targeting. Spiderman themed content was identified with Mirrors technology enabling the brand to unlock the audience engaged in such content at that right moment. Spanning across four weeks, the campaign directly contributed to sales, leading to a 38 percent higher sales for Oreo.
In 2019, we have made a huge difference in the advertising industry. And in 2020, we intend to further expand our product portfolio and help brands understand and reach their customer, like never before.