Silverpush Wins Multiple Awards at MMA Smarties MENA 2020
PUBLISH DATE: 30 March 2021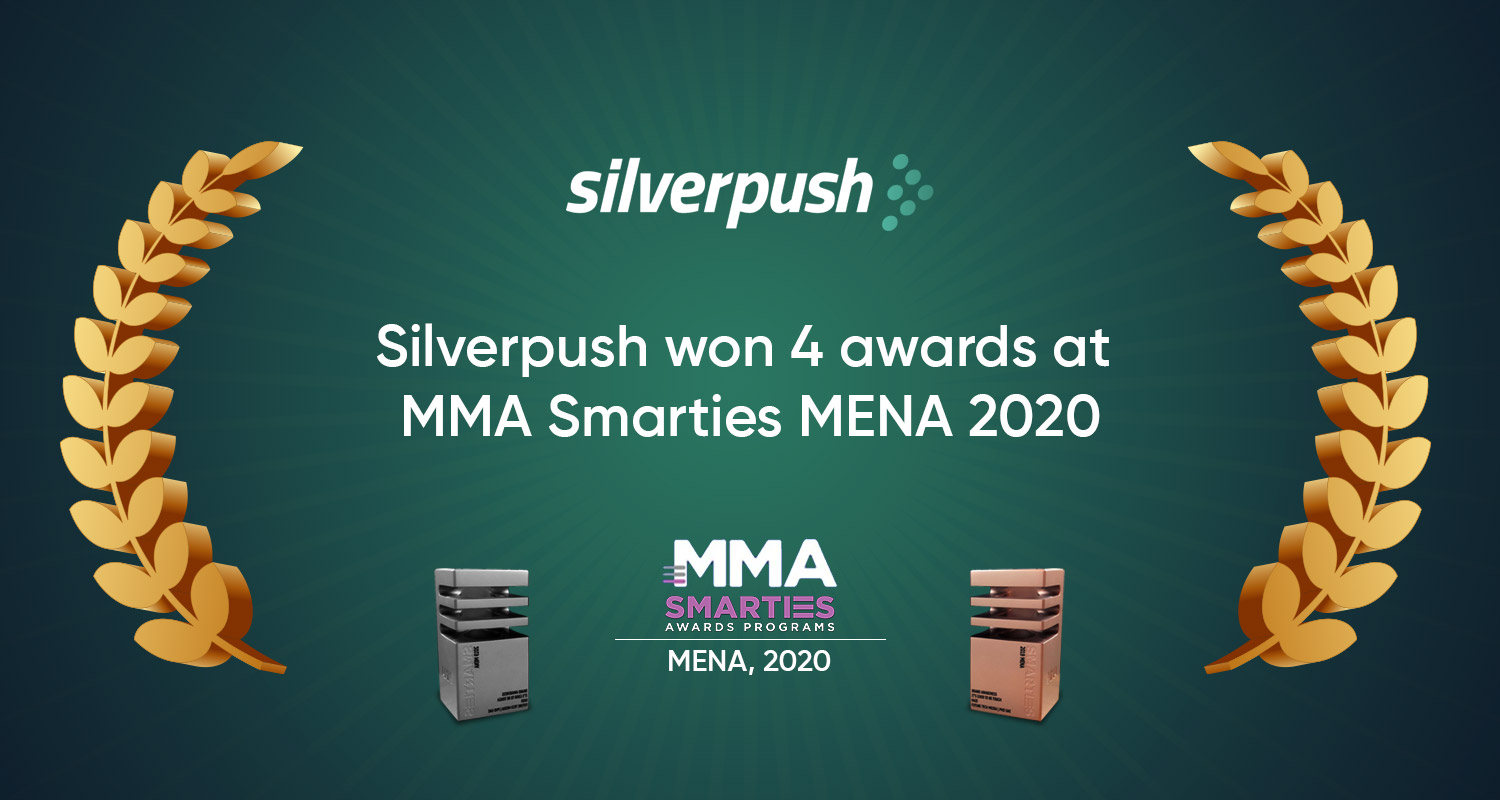 Silverpush has won 4 awards in a row at MMA Smarties MENA 2020.
Silverpush has won a Gold and 3 Silver awards across multiple categories. It has won Gold for Mobile Gaming, Gamification & E-Sports category, and a Silver for each of the following three categories – Lead Generation, Direct Response, Conversions; Machine Learning & AI; and Innovation.
MMA Smarties MENA awards honor the most effective modern marketing efforts across the Middle East and North Africa region. Smarties awards recognize leaders, brands, agencies, and tech providers that make use of technology to pioneer new approaches in modern marketing. MMA Smarties awards are held annually to honor outstanding innovation and creativity resulting in significant business impact.
Silverpush was honored with Gold for its Euphoria Moments campaign for Rakbank. To bring Barca fans closer to their club, Rakbank launched the FC Barcelona credit card. Rakbank wanted to reach the target audience for its new credit card by tapping into fans' emotions, passion and pride. For this, it leveraged Silverpush's real-time moment marketing platform – Parallels. Silverpush identified game's euphoria moments such as Messi scores, Barca scores and Barca wins, and connected with the fans during these moments by delivering them relevant brand messages. These messages persuaded fans to join the winning team by applying for the card. The campaign delivered highly impressive results. There was 57% increase in leads for the card. Silverpush's real-time sports sync technology enabled Rakbank to reach Barca fans during the moments they were most likely to engage.
Silverpush won a Silver for the Lipton Stay at Home campaign under the innovation category. Lipton wanted to run an ad campaign on YouTube with the idea of encouraging people to spend time with their loved ones and increasing mental well-being awareness during the pandemic. For this, Lipton leveraged Silverpush's Mirrors – the world's first AI-powered in-video context detection platform. Mirrors detected in-video contexts in YouTube videos – text such as anxiety related content, activities such as exercise; objects such as a glass of juice; etc. – and served contextually relevant ads. The campaign drove massive reach and brand awareness, along with a significant increase in market penetration.
Silverpush is revolutionizing the advertising industry with its technological innovations. Its ad tech solutions are helping brands to strongly connect with consumers and boost brand awareness, conversions and sales.