Early Holiday Shopping Trends for 2022 Festive Season
| 11 Sep, 2022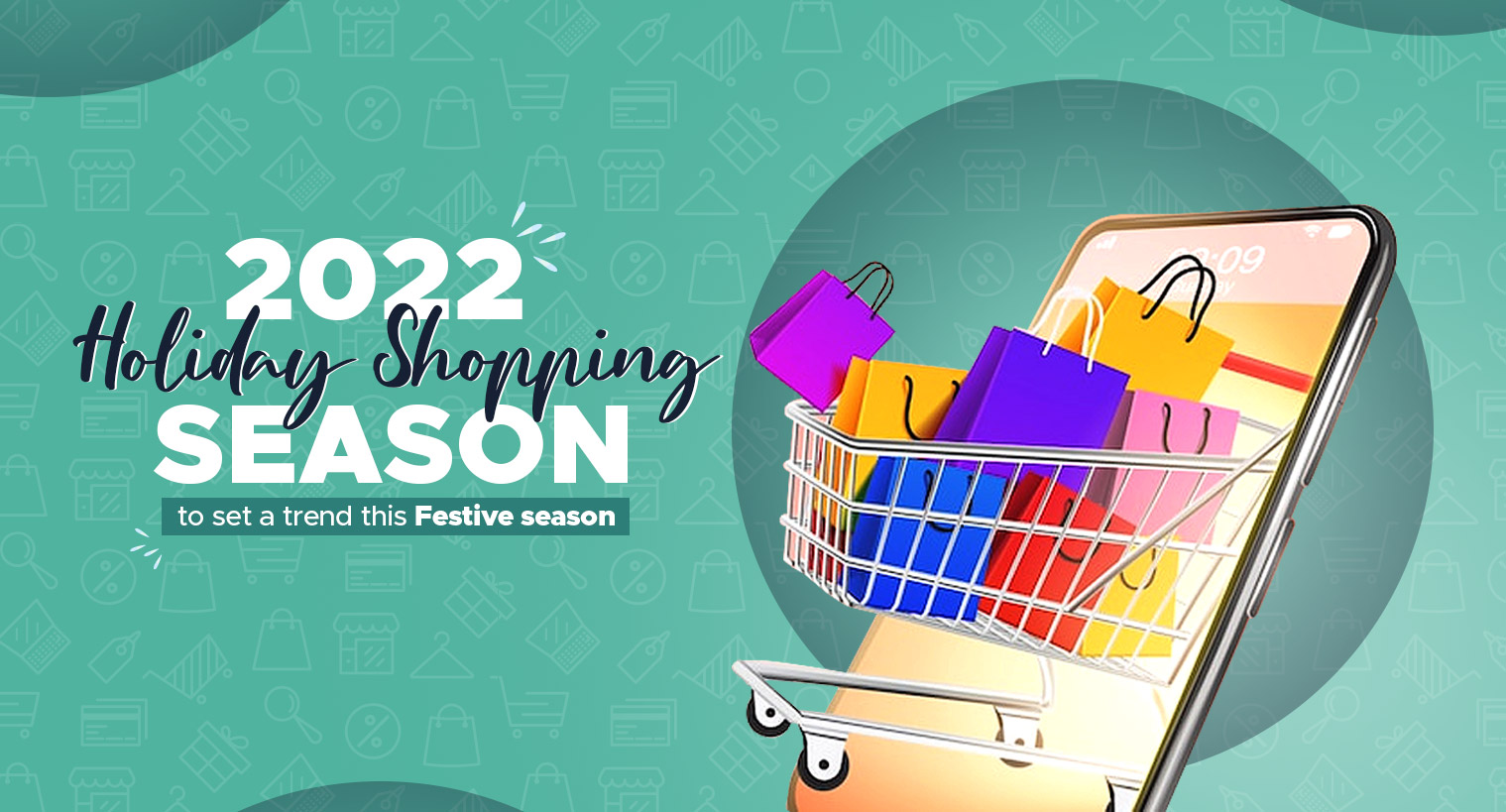 It's a timeless truth. Brands face some fierce competition in every holiday season to drive consumer attention and increase their sales. To make your brand stand apart during holiday shopping and the mega sales days, they need to invest in the right combination of planning, strategy, personalization and technology.
During and after Covid, our lives have changed a lot. One that seen shifts in how we work, how we connect, or how we shop. And every changes comes with its challenges. While technology is emerging that seeks to support businesses in the face of transformation.
Though so much is changing around us, but there are some habits which are constant. Humans need and holiday shopping habit are still the same. Modern technology has adapted to deliver on timeless human needs in new ways.
Companies have managed to meet these expectation during key shopping moments through the advanced technology methods.
Four Phases to Make your Business's Best 2022 Holiday Season Year
To help your brand navigate the 2022 holiday shopping season, here are the early retail trends and consumer behaviors you need to take a look at:
Establish a solid campaign foundation: Build up a strong data, creative, media and measurement growth well ahead of your sales event.
Reach customers early: Take advantage of cost-efficient impressions early to reach shoppers early this holiday season. Be on the top of mind with shoppers.
Maximize purchases: Build a momentum for your brand and maximize purchases when purchasing is at its peak.
Be on their mind: Stay on top of mind and drive loyalty with your newly acquired customers.
Holiday Shopping Starts Much Earlier
With the rise of ecommerce, the number of online shoppers worldwide is also increasing with it. In 2021, the number of digital buyers is at 2.14 billion. This means that 27.6 percent of 7.74 billion people in the world were shopping online.
More than one out of every four people does online shopping.
Moving money via the internet is no longer reserved for traders and investors. Anyone and everyone who has access to it is now able to send money online.
People are exploring and cataloging ideas for their holiday shopping much earlier than you are expecting. It is surprising to know that not weeks, but months before the craze for holiday season begins. This revelation is essential for every business – understand if people are planning their shopping earlier, you need to plan your marketing much earlier to keep up with the pace of your customers. Don't wait for the season to just begin or your promotions will be left in the dust.
Reach Your Most Enthusiastic Customers 
Connect with the household CEOs – a broader audience that purchases and spends the most. Get in touch with them first and you have higher chance to be their first choice for shopping.
Who Spends the Most Online?
| Rank | Country | Ecommerce Spend Per Capita |
| --- | --- | --- |
| 1 | United Kingdom | $4,201 |
| 2 | United States | $3,428 |
| 3 | South Korea | $2,591 |
| 4 | France | $1,946 |
| 5 | China | $1,855 |
| 6 | Australia | $1,764 |
| 7 | Canada | $1,746 |
| 8 | Japan | $1,488 |
| 9 | Israel | $1,361 |
| 10 | Germany | $1,283 |
When you connect with the early planners, you connect with the household CEOs – a larger audience that purchases and spends more. Get in touch with them first and you have the chance to be their first choice for shopping.
Who is Spending the Most?
Younger shoppers are more likely to increase their shopping budget than their older counterparts, but will spend the lowest proportion (63%) online. 
Even though marketers and businesses have prioritized these planner-type shoppers, however they often make assumptions about the timings of their promotions.
Realize that customers will not wait around – in fact, they have started earlier than ever. 46% of consumers surveyed by the National Retail Federation already started their shopping earlier than ever. In the early November survey, 61% consumers said that they already started shopping for the holiday.  Shockingly, more than one-quarter completes their total holiday shopping by early November.
What Changed the Consumers Behavior?
Some may start their shopping earlier in the year to help budget their purchases instead of spending a big sum all at once. This is a continuing trend since the 2021 holiday season, when consumers start their holiday shopping earlier than ever due to growing supply chain and issues during shopping. The shopping concerns are compounding due to growing interest rates and overall inflation.
There are other emotional reasons too as to why shoppers are starting earlier than anticipated. People nowadays crave the comfort of the holidays after a tough year. What was once more like a chore, now feels special – meeting family members, having good food, the excitement of opening and exchanging gifts – all these have taken a new meaning. Consumers now look forward to holiday season more than ever, and that's what motivates them to buy earlier.
Silverpush's AI Technology Capabilities puts You Where Your Audience Is
Finally a platform that understands how content is consumed today and how advertisers can reach them. A platform that understands as people move across screens, advertisers need to adapt instantly.
Introducing Silverpush!
World's leading digital marketing solution provider. Silverpush's advanced AI technology makes it easy to find your audience—no matter where they are, no matter what they're watching. The company is built on three fundamental pillars – contextual advertising across different platforms, brand safety, and value of consumers privacy.
Introducing Mirrors – Future of Digital Advertising
BRANDS MATTER.
BRANDS MATTER TO YOUR CONSUMERS.
Keep this in mind when moving forward with your holiday marketing.
Traditional advertising campaigns on YouTube and Social Media pose the biggest challenge for the brand:
Serves ads to anyone it identifies as looking for remotely similar to your brand or product, regardless of whether the ad would be appealing to the audience at the moment they are viewing it leading to ad wastage.

Brand Safety and suitability issues which result in low VTRs, hence the low consumer engagement with the brand.
Mirrors by Silverpush is a one-stop solutions for these. It is world's in-video context detection technology. Our advanced AI technology helps you to grab people's attention by reaching them at the right moment, without the use of personal data.
Mirrors scan through in-video contexts such as faces, logos, objects, actions, and places ads in a brand suitable environment where users are most likely to engage. Our deep machine learning technology intelligently detects unsafe content and avoids placing ad on such. 
Give us a call and reach the enthusiastic customers this holiday season.
Parallels – Conquer Competition through TV Sync Technology
Parallels – TV sync technology by Silverpush, conveys your brand message to the TV audience at the right time and garner their attention. Parallels – real time ad tracking technology reach TV distracted audiences in real time. Digital campaigns are triggered after a TV ad of competition brands and self is detected live on TV.
The advanced AI technology syncs social, display and video ads to real-life moments, enabling an enhanced connection with consumers around live events, as they happen.
Brands can also maximize brand exposure through real-time sporting events. Our human augment AI technology solution automatically triggers digital ads based on live moments, runs contextual creatives, and syncs digital ad placement during TV commercials.
Want to know more about our products, we are just a call away!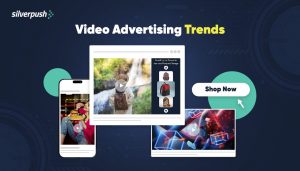 BLOGS
Unlocking the Vault: The Secret Trends Driving Video Ads in 2024 and Beyond
Video advertising has emerged as a pivotal element in the domain of content marketing strategy. Whether it's a concise 30-second ad, an interactive campaign, or captivating live footage, integrated videos within your content stand out as a highly favored and efficacious means to captivate your audience.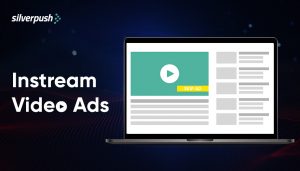 BLOGS
What are Instream Video Ads & What's so great about it?
Navigating the marketing industry can be daunting with its ever-evolving landscape of acronyms and dynamic definitions. The latest puzzle to unravel? Instream video. To empower marketers, let's delve into what are Instream video, highlighting recent updates, the pros and cons, aiding in an informed decision tailored to specific marketing goals and ...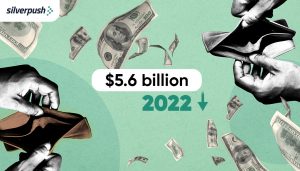 BLOGS
$5.6 billion of digital ad spend was wasted in 2022: Are you Doing it Right?
As someone who creates a bunch of ads, both traditional ones and some really out-there experimental ones, you've always had this nagging question in your head. It's like, are your efforts actually hitting the mark, or are they just disappearing into the online void? According to a report of Digital Media ...