Contextual Targeting: A Smart Way to Reach Your Customers!
| 06 May, 2022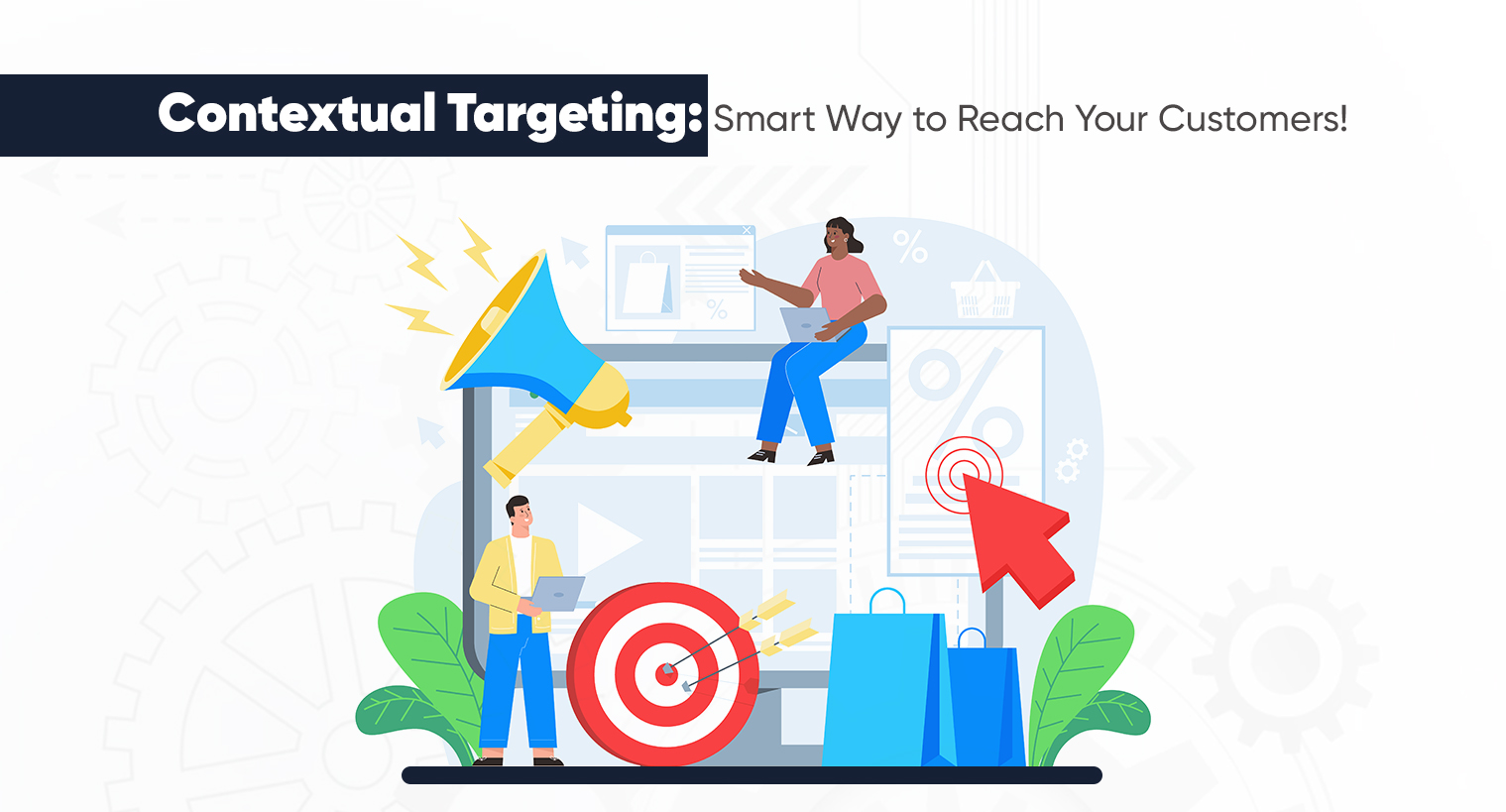 Google Chrome is all set to phase out third-party cookies soon. The decision came as a boon to the users but a bane to the advertisers who were relying on cookie-based targeting methods for advertising their brands. Behavioral advertising has been helpful for advertisers for years in tracking their users on different sites.
Now, the marketers are in a huge dilemma as they have to find the best substitute to the third-party cookies that can help them in targeting the right audience and result in the positive growth of their advertisement campaigns. 
Well, why go far when you have the best option on the table. Yes, we are talking about "contextual targeting." This form of targeting is the best and most effective way of advertising as it doesn't rely on the user's data but on the context of the content.
What is Contextual Targeting?
Great question to begin with! So what exactly is contextual targeting? Contextual advertising is the form of advertising in which ads are shown based on the context which the target audience is viewing or is interested in watching. 
For Example, let's assume an advertisement of a treadmill being displayed on a fitness related video – will it motivate the user to click on the ad and think of buying the treadmill? The chances are high that the user might click on the ad after getting inspired by the video content. Contextual advertising majorly focuses on the context of the user rather than who the user is. So, in this manner it doesn't require any demographic or personal information of your user.
Is Contextual Advertising a New Form of Marketing?
The answer is a clear "No". People who are into the advertising industry from more than a decade would be familiar with the concept of contextual targeting. Not just online behavioral advertisements, but contextual targeting has been used on online media for a long time now. But, because of the evolution of data-tracking techniques, marketers shifted from contextual advertising.
Contextual Targeting Offers a Smart Form of Advertising
The evolution of the ad serving techniques has been very advantageous to the advertisers who advertise their goods and services online. Contextual targeting allows brand owners to display their ads on relevant content without having to put their resources into tracking users' data. 
For marketers, it has boosted their options of conveying advertisements to the right audience, without the need of knowing or studying their online behavior.
The contextual form of advertising is getting further more effective with the use of AI-powered targeting tools. So, yes it won't be wrong to say that contextual targeting is a smart way to advertise online.
To know more about contextual advertising, read our blog: Contextual Advertising Is More Cost-Efficient Than Behavioral Advertising.