Learn How to Add Links to Instagram Stories
| 04 May, 2022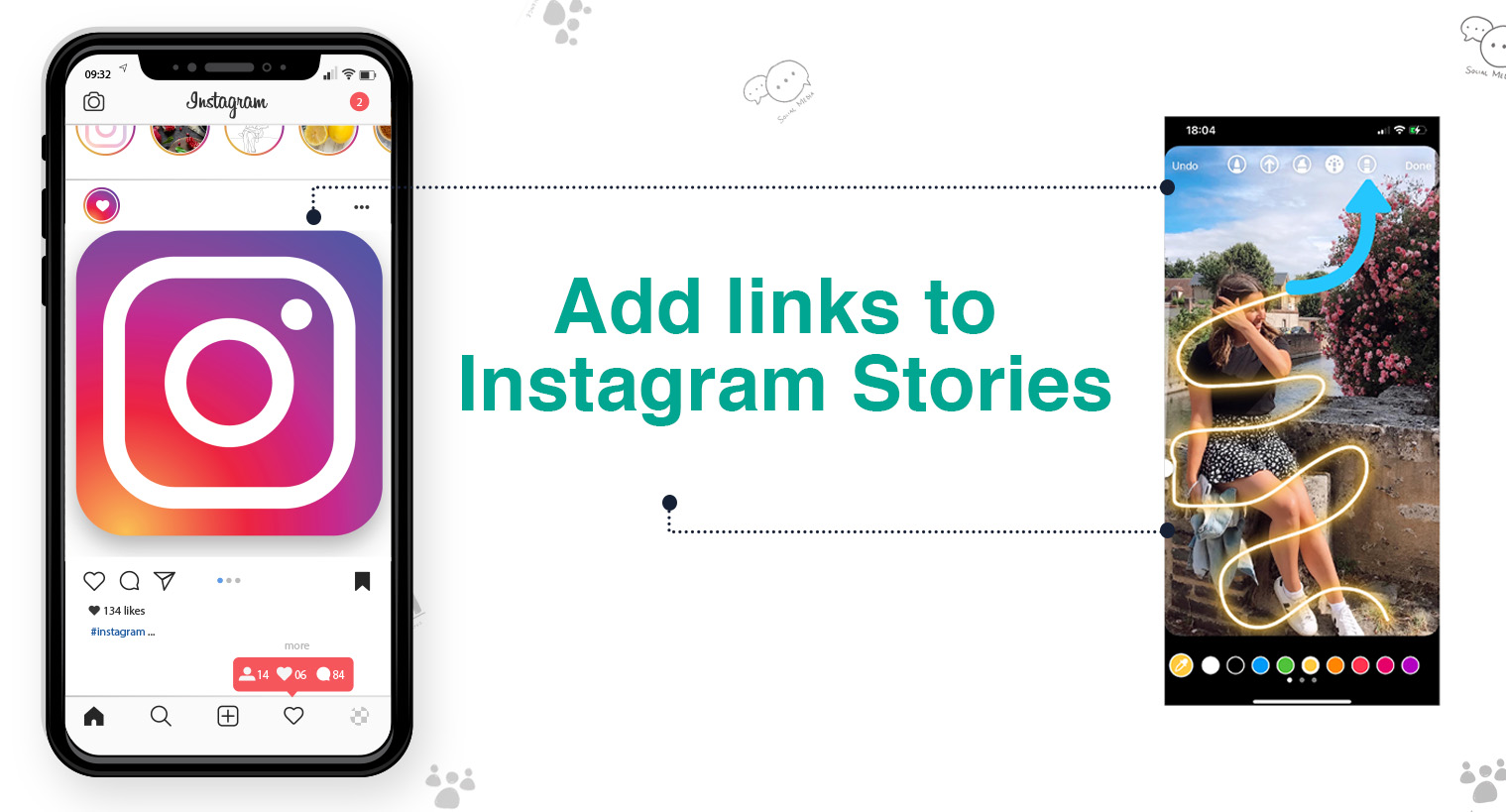 Are you a business creator who's looking to grow your business? You must be sharing regular updates on your stories to drive more traffic from Instagram stories on your website. But, are you aware that Instagram has launched an Instagram's stories feature on the platform which can be a bit confusing for you to begin with.
Instagram has recently updated the ability to add links to Instagram Stories with the help of a new link sticker.
Now you must be wondering how to add links to Instagram stories but don't know how to do it. Worry no more; we're here to help you with these 'not so challenging things'. You need to have some solid Instagram strategies to raise your brand awareness.
Keep reading this post till the end and follow our simple instructions. But wait, what's new in this feature?
Earlier, this feature was available to only selected users with more than 10,000 followers. But now, anybody can now easily drive more traffic from Instagram stories and take good advantage of this feature using link stickers.
What is a Link Sticker?
A link sticker is the most effective method to add links to Instagram Stories. Now that the restriction on some accounts to add Instagram Stories links has been taken out, this feature is open for all users on Instagram. The firm has recently reported the global rollout of link stickers, so it is accessible by all accounts. You can paste the links to stories now. 
Also Read: 8 Tips to Use Instagram Reels For Business in 2022
Steps to Add a link to Instagram Stories
Follow these basic steps to add links to Instagram Stories:
Go to the Instagram app and then swipe right. You'll be able to see an option to post a story on the top. You can post a photograph or a video as a story, your wish.

Once you've inserted the picture, swipe up to open the sticker palette. The link option should appear just below GIF and next to the poll option.

Click on the link option and insert the URL you need to add to the story.

The link sticker then appears like any other sticker on an Instagram Story. This Link Sticker can be moved around and put on any piece of the Story.

This link is clickable, and once clicked, it directs the user to the URL page.

Users can then repost the Story on their account by simply clicking on the share option. 
Conclusion
We hope you must have already aced the technique of adding an Instagram link in bio, and now by reading above-mentioned points, you will be able to add links to Instagram stories. Social media apps keep updating their features, and if anytime in the future you get stuck with such an issue, you know where to find us.