Cricket and Advertising: Winning Strategies for the 2023 World Cup
| 12 May, 2023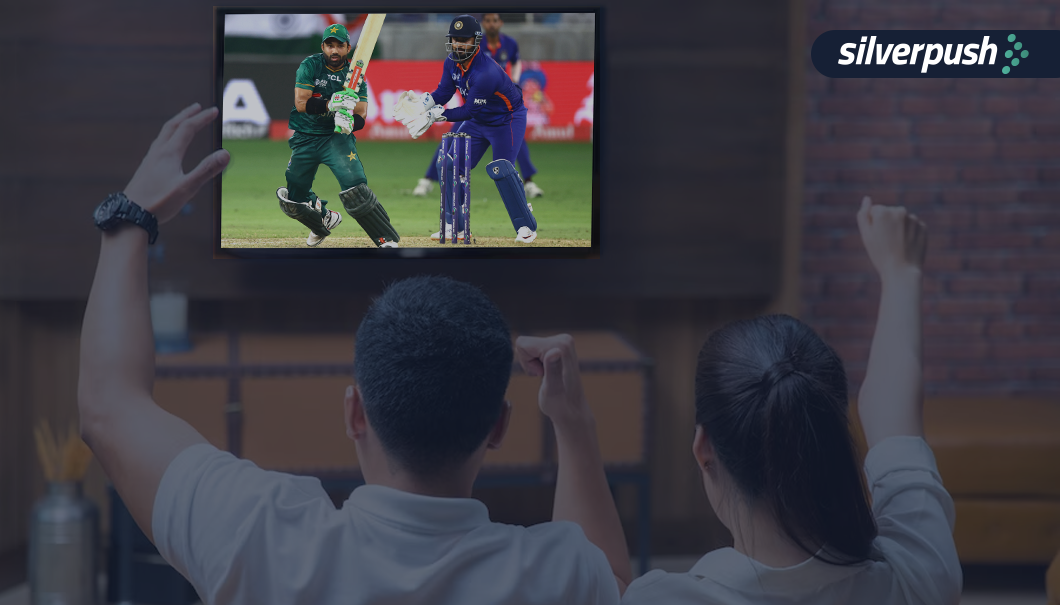 Cricket is Life. Everything else is just a game.
With 2.5 billion estimated followers, cricket is the second most popular sport around the world. The upcoming 2023, ICC Men's Cricket world cup has already generated excitement among fans.
The ICC Men's Cricket World Cup isn't a tournament that viewers enjoy; rather, it is a festival for brands to establish a rock-solid awareness. Brands have a cut-throat competition to grab the attention of the dedicated audience.
In 2019, 94% of the sports AdEx was from cricket, highlighting the popularity of the sport among advertisers. The online streaming of the matches brought a new advertising field when the World Cup was first streamed on an OTT platform in 2015. Indian advertisers alone were expected to spend more than 400 million, and Star India expected TV and internet revenues to be around Rs 2,100 crores. Along with e-commerce, gaming, soft aerated drinks category, cellular phones, wires & cables, and perfumes & deodorants were some popular categories that were on top of TV advertising. Brands paid 20 lakhs onwards for 10-second ad spots, and the sponsorship package was for 40 crores onwards.
How Brands can Capitalize 2023 World Cup Opportunity?
The 13th 50-over ICC Men's Cricket World Cup will take place in 2023, with India serving as the host nation. The quadrennial tournament is scheduled to take place in 2023, with India serving as the host nation for a record-breaking fourth time.
The format of the tournament will be round-robin before the knockout rounds, like the 2019 competition in England and Wales.
World Cup is the best time to tap into the audience's mind and create a brand's presence. Advertisers can use omnichannel advertising strategies to engage with the audience across all platforms and channels during the World Cup.
Some ways to capitalize are:
Traditional Methods Include
1. Sponsorship – Brands can become official sponsors of the tournament. A recurring brand recall can be easily created as brands will be promoted alongside the event branding.
2. Television Advertising – There is a drop in this field of advertising but millions of people are still glued to tv screens when there is a match, especially in remote areas. By creating strong tv ads brands can have the ever-lasting memory for the audience.
The "Mauka Mauka" ad campaign created a huge brand recall in 2015 and 2019 irrespective of the results. The notable point is when the first advertisement appeared on YouTube in 2015. it received more than a million organic views in the first 12 hours of being live.
Digital Methods Include
1. Video Advertising: People eagerly wait to grab any information during a cricket match. From watching a live cricket match on the OTT platform to watching highlights on YouTube, videos get the center of attention. Advertisers can leverage this attention by using different ad formats available on YouTube.
2. Social Media Advertising: During cricket tournaments, social media platforms, Instagram, Facebook, Twitter, and LinkedIn are flooded with the updates. These platforms offer various advertising opportunities which an advertiser can utilize to benefit themselves. Based on the demographics, advertisers can target specific audiences.
3. CTV Advertising: A huge set of audience is shifting from traditional Tv streaming to connected devices. This is an advantage for advertisers as CTV allows granular targeting. This means with the right message, advertisers can reach their target audience exactly where they are.
Another interesting advertising element present for the 2023 World Cup is contextual targeting. In 2019, the news of the phase-out of third-party cookies was spread. This led advertisers to look for an alternative. But during 2019, contextual advertising was not in the picture. However, with time this form of advertising proved to be a beneficial alternative. Combining the power of contextual advertising and the World Cup together can bring outstanding results.
Mirrors is a flagship product of Silverpush which is helping brands reach their target audience on different channels in the most contextual way possible.
How Brands can Leverage the AI-Powered Technology, Mirrors?
Studies have proven that 63% of users prefer relevant ads and it makes them engage with the brand. This also results in higher ROIs and ROAS.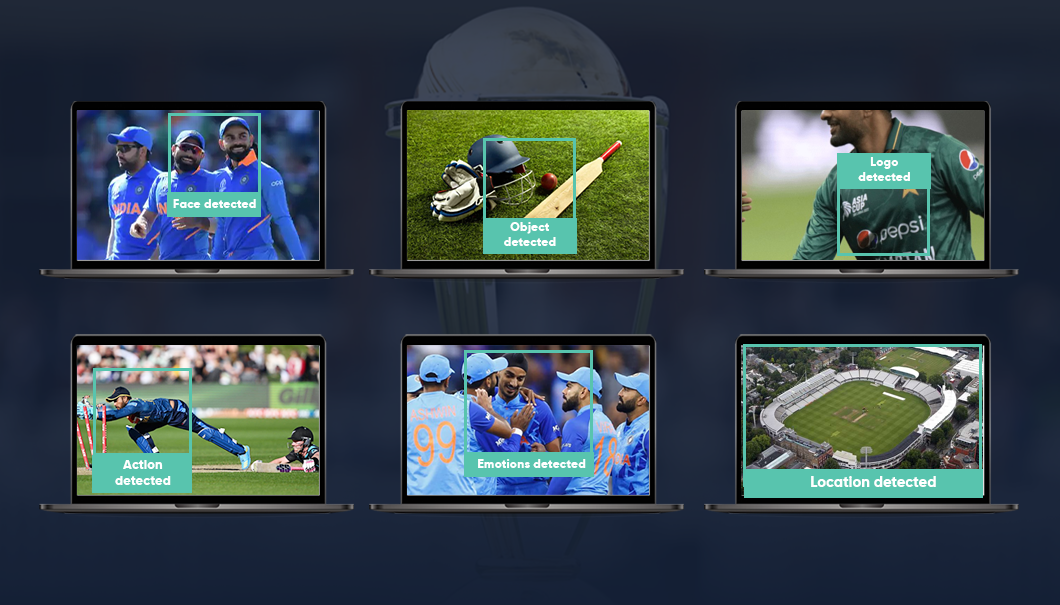 To place relevant the human-augmented technology work on six triggers, renowned faces, brands logos, action, objects, emotions, and locations.
With contextual advertising, advertisers can easily engage the audience on each platform without interrupting their viewing experience.
Mirrors for YouTube
People are glued to the screen when it's time for the world cup. Men's CWC 2019 live coverage crossed a cumulative average audience of 1.6 billion viewers on a global scale. The average watched time per unique viewer was 42% higher than in 2015. This leaves advertisers with the hope that it will be much higher for 2023.
To leverage the attention of the large audience the human-augmented technology, Mirrors is trained to place ads in the most relevant manner. With the help of computer vision, the AI will recognize the in-video triggers and will place the most suitable ad that aligns with the content consumed by the user.
Mirrors for Facebook
Mirrors similarly work for Facebook. But while extracting insights based on visual triggers it also dives into the context of the text.
Keyword-based targeting reduces the reach of a campaign by blocking the content based on keywords, contextual targeting understands the context of the word being used. This enhances brand safety as well as increases the ad placement opportunity.
Final Words
The World Cup is a complete package for advertisers to promote. Brands have a fantastic chance to expand their awareness and connect with a global audience during the World Cup. With the popularity of cricket at an all-time high, advertisers must take advantage of this trend and develop effective marketing campaigns that connect with their target market.
We can claim that brands could expect improved ROIs and reach during 2023 ICC Men's Cricket World Cup by harnessing the power of contextual advertising.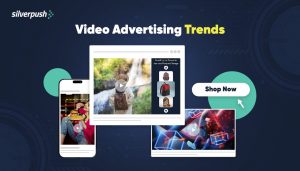 BLOGS
Unlocking the Vault: The Secret Trends Driving Video Ads in 2024 and Beyond
Video advertising has emerged as a pivotal element in the domain of content marketing strategy. Whether it's a concise 30-second ad, an interactive campaign, or captivating live footage, integrated videos within your content stand out as a highly favored and efficacious means to captivate your audience.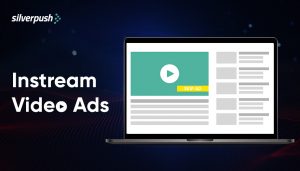 BLOGS
What are Instream Video Ads & What's so great about it?
Navigating the marketing industry can be daunting with its ever-evolving landscape of acronyms and dynamic definitions. The latest puzzle to unravel? Instream video. To empower marketers, let's delve into what are Instream video, highlighting recent updates, the pros and cons, aiding in an informed decision tailored to specific marketing goals and ...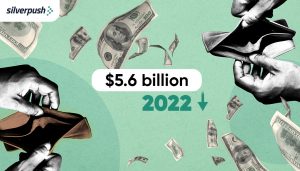 BLOGS
$5.6 billion of digital ad spend was wasted in 2022: Are you Doing it Right?
As someone who creates a bunch of ads, both traditional ones and some really out-there experimental ones, you've always had this nagging question in your head. It's like, are your efforts actually hitting the mark, or are they just disappearing into the online void? According to a report of Digital Media ...