Discover How to Capture Hearts With Pride Advertising
| 15 May, 2023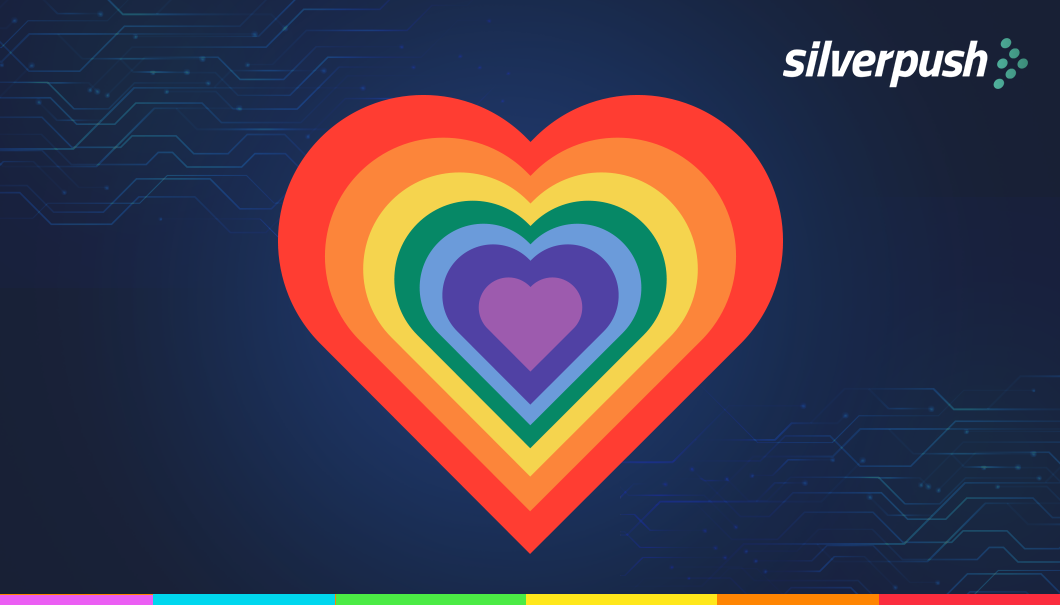 Pride month is in full swing, with the month of June on its way. The LGBTQ community globally accounts for 4.6 trillion US dollars. The community has been globally in the news, as many countries recognize them and are helping them live free lives.
Pride Month is celebrated in honor of individuals who were involved in the Stonewall Riots of 1969. With the glitter and rainbow flags, people join the festivities. whereas, by changing logo colors, sharing pride month trivia and social media post advertisers tap into every opportunity for pride month advertising.
How Brands Leveraged Pride Month Before?
Pride advertising is another example of moment advertising which brings huge reach for brands and a chance to make a long-lasting impression. Burger King and Honey Maid are the two brands that made the most out of the pride month advertising in 2014.
Proud Whopper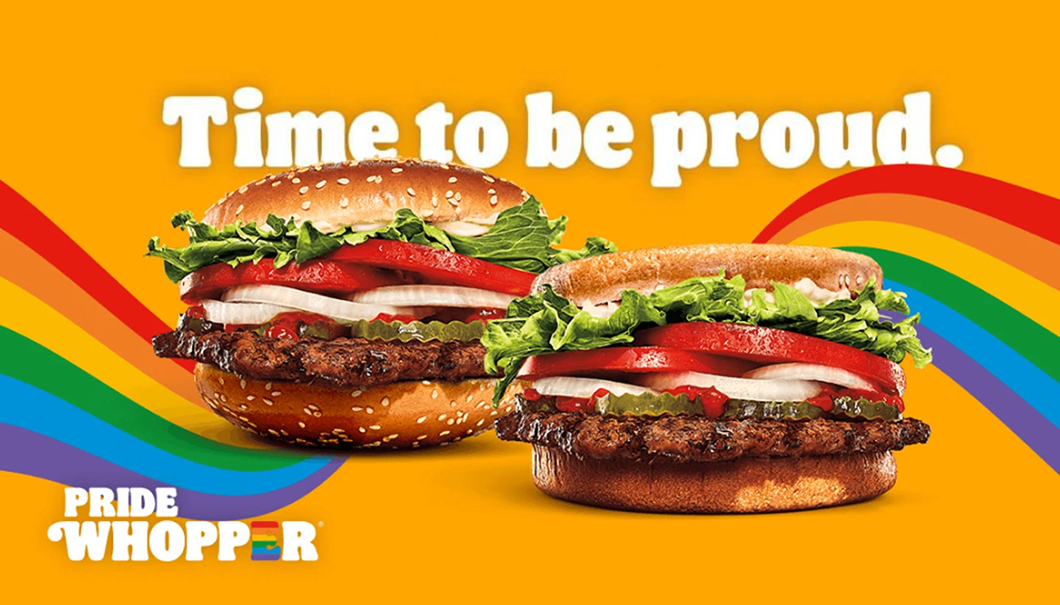 In 2014, Burger King ran the " Be Your Own Way" campaign under which it launched "Proud Whopper". It was a spin on its "Have It Your Way" brand positioning.
During the pride parade, it launched its Whooper burger that came in rainbow-colored wrappers. What intrigued the audience with this burger was the strong message which resonated with them. It said, "We are all the same inside".
The campaign stood out as it received 7 million views across all social media channels. There were more than 5.3 million views on the YouTube video alone. 20% of Americans saw the Proud Whopper advertisement, and young millennials over-indexed by 4.8X.
This is Wholesome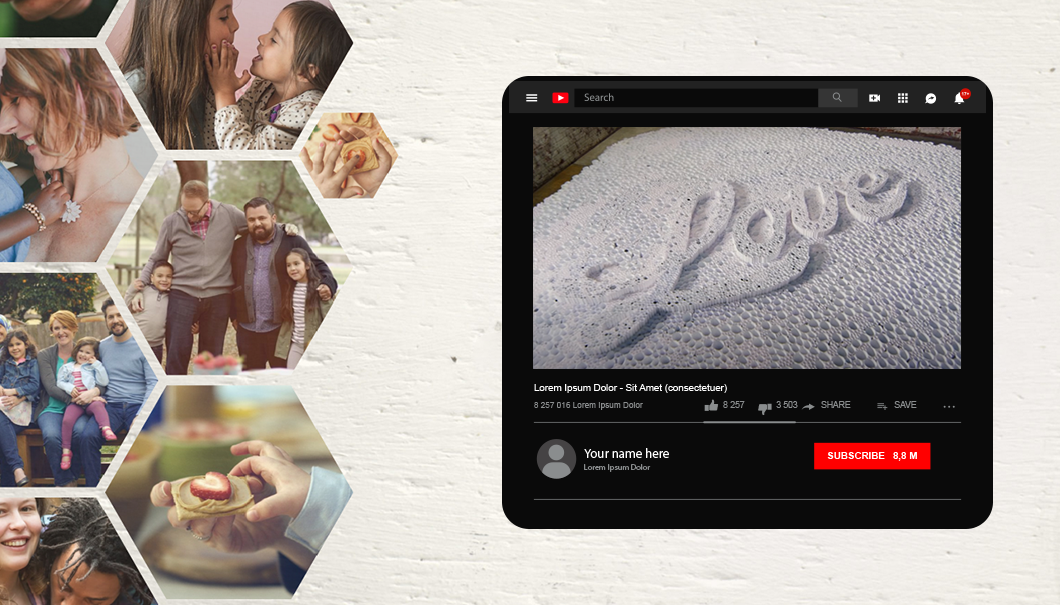 Honey Maid recognized a chance to engage with its consumers while highlighting its long history and commitment to inclusivity by honoring the variety of the contemporary family.
Over 8 million people had seen the 30-second ad on YouTube. According to YouTube statistics, Honey Maid was able to determine that 97% of the ad's video views came from those aged 25 to 54 using age and gender targeting. Women help the majority in viewership as they accounted for 98%.
But there was an obstacle that arose during the campaign. The message of the campaign did not resonate with everyone which led to negative tweets and comments.
Honey Maid saw it as an opportunity to tap into the audience's mind and capitalized on it. They created a clever response to the negativity. They made a video ad, where two artists utilized printouts of all the critical comments to form the word "LOVE".
It was straightforward and effective, giving Honey Maid another opportunity to demonstrate its dedication to the causes of diversity and equality as well as its support for the LGBTQ community.
More than 4 million people viewed "Love." According to YouTube data, the first 90 days of views were equally split between males and women, and over a quarter of viewers were millennials under the age of 24.
What are the Key Takeaways?
Both campaigns significantly benefited the brand by building strong brand awareness. But another key takeaway that advertisers had was the importance of a message to resonate with the audience. Engaging the audience emotionally is a simple yet strong way to make a place in people's hearts.
How to Make the Most from Pride Advertising In 2023?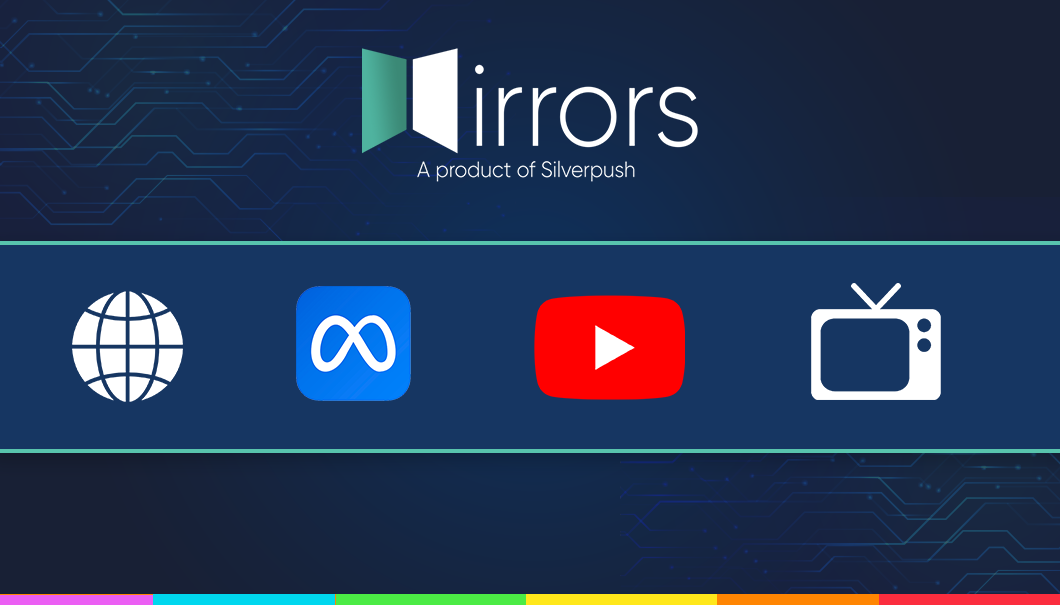 The advertising landscape has transformed a lot. Privacy-focused future have made Apple and Firefox take the revolutionary step by banning the use of third-party cookies whereas Google is planning a strategic phase-out while working on alternatives.
So, how can brands make the most during the pride month?
Contextual Advertising is one of the ways to capitalize on the opportunity. Mirrors is a revolutionary AI-powered technology offered by Silverpush that ensures advanced brand safety.
The high-powered AI technology ensures that the message reaches the right audience at the right time. Mirrors scan the blog by reading every word and interpreting it just like the human mind whereas for videos it watches every frame.
To place the relevant ad, Mirrors works on six detectors, renowned faces, logos, locations, emotions, objects, and actions.
This year, advertisers can make the most through pride month by relying on omnichannel contextual advertising as Mirrors can function across multi-channels.
1. YouTube
Video ads are widely acceptable, and they accounted for 82% of global internet traffic in 2022. The in-video context detectors help Mirrors find the relevant ads. This increases the possibilities of users engaging with the brands as it is relevant to the user when they are highly intrigued.
2. Open Web
Based on the content of the webpage consumed by the target audience, AI-based technology can place relevant ads.
3. Meta
Mirrors carefully choose and analyze brand-safe Facebook pages to extract contextual signals that enable the distribution of real-time, in-the-moment advertising with remarkable performance. This is done with the help of Artificial Intelligence (AI), Machine Learning (ML), and Natural Language Processing (NLP) models.
4. CTV
Ads are displayed in appropriate surroundings using semantic analysis, content analysis, and customized ad segments to prevent inappropriate placement depending on user emotions and behavior. Facebook is the best place for people with varied interests.
Conclusion
Advertising for Pride is more than simply recognizing and appreciating the LGBTQ community. It is the opportunity for brands to communicate their truth and take a position. According to a study, 45% of consumers under 34 years old say they're more likely to do repeat business with an LGBTQ-friendly company. It is time for brands to take this opportunity to attract their desired audience contextually.