Half of All Consumers Prefer Brands that use Enhanced CTV Ad Formats
| 26 Oct, 2023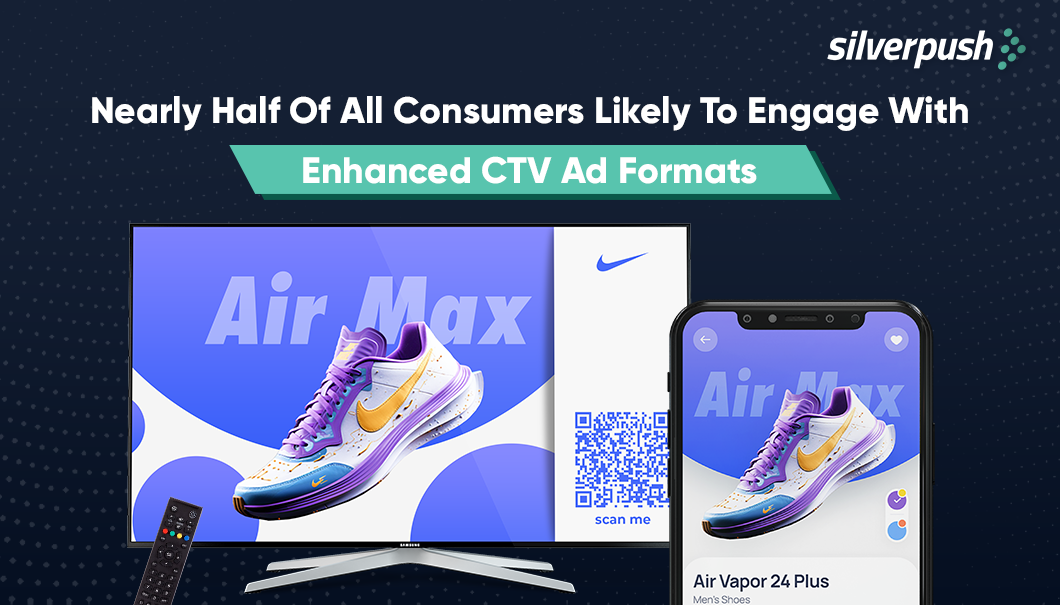 What do you think your audience does during commercial breaks? Maybe grab their phone, get some snacks, or check on their kids. What they are not doing is definitely paying attention to the TV. But once in a while, there's a commercial that grabs their interest. As an advertiser, you know when a brand gets it right with its content and targeting.
Keeping the audience engaged is a challenge and it's even hard to get them to take action. With regular TV, commercials just play, end, and hope they leave an impression. However, interactive content on CTV has a significant edge over traditional ads. But take note that just because viewers can interact, doesn't mean they will. Brands must create engaging, personalized ads and provide viewers with a good reason to act.
Understanding the value of engaging content
Most CTV ads can't be skipped, yet that doesn't guarantee that people are truly paying attention to them. On average, you only have about eight seconds to grab a viewer's focus.
CTV users may not be big fans of advertising, but they accept it. Research indicates that 64% of viewers prefer watching commercials over paying more for a subscription. However, with the incorporation of interactive features, advertisers can move beyond mere acceptance and foster engagement.
While interactivity in advertising is not unique to CTV, the results it generates are outstanding. Interactive CTV ads achieve engagement rates of over 5%, which is more than five times the engagement seen on PC or mobile platforms.
Personalization is a Stepping Stone to Good ROI
Half of successful engagement hinges on finding the right audience. For marketers and media buyers, this increasingly means highly precise targeting and tailored messaging. According to research from McKinsey & Company, a whopping 80% of consumers crave personalization from brands.
There is no question that untargeted ads might initially bring in leads, but we all know they often result in burning through ad budgets when retargeted to low-quality prospects or chasing segments that never convert. In order to maintain a good return on investment (ROI), personalization is the key.
Why Interactive CTV?
CTV has increasingly become a full-funnel solution for advertisers to build a brand amongst their target audience and maximize reach. Adding an additional layer of interactivity to CTV ad formats will bring you much closer to achieving your business goals.
| | |
| --- | --- |
| What you achieve with CTV | What you achieve with CTV Interactive |
| Improve the effectiveness of your advertising efforts with new media | Improve marketing ROI |
| Create and expand brand awareness | Increase social interaction and social sharing |
| | Improve brand recall by making a lasting impression on participants |
| | Differentiate from your competitors and stand out |
| | Gain access to advanced analytics to refine your advertising approach |
| | Boost conversions and sales |
| | Generate higher-quality leads |
| | Gain new customers |
| | Increase customer loyalty |
How to Create Compelling Interactive CTV Ads?
Engagement is just the beginning, the real battle starts as you want users to take action on these ads too. Traditional TV often stumbles here, as viewers need to disengage from the TV to make a call or visit a website. This is where CTV excels as it reduces friction points.
By seamlessly integrating interactions, advertisers can minimize drop-offs and guide more consumers through the conversion funnel. Here are two ways to enhance user engagement:
1. Meeting Audience Needs and Desires in their High-Intent moments
The average American has around five hours of daily free time, with over 100 minutes devoted to connected TV like Roku, Apple TV, or Amazon Fire TV. Everyday activities like shopping and cooking are necessary but eat into leisure time.
Interactive CTV ads make it easy for brands to encourage viewers to take action with minimal effort. For instance, Roku has achieved success with partnerships that integrate daily activities into online promotions:
Teaming up with Walmart, Roku enables viewers to make purchases directly on their CTV in just two clicks.
Their partnership with DoorDash directs users to the delivery service and allows restaurants to offer targeted promotions.
Such broad applications illustrate how brands can streamline the customer journey. Targeting specific audiences to deliver contextually relevant ads opens up numerous possibilities. For instance, an online gaming company can:
Segment prospective and retargeting audiences based on demographics and existing users.
Create a creative with QR codes for app downloads for new users or promo displays for returning customers.
Place media buys programmatically on sports-related content.
Use appropriate customer intelligence platform to analyze customer journey and optimize campaign in real-time.
2. Deliver not just ads, but an Experience to your viewers
While most CTV viewers might not think twice about ordering dinner from an interactive commercial, asking them to buy a car or book a vacation in the same way may not be as successful. A transactional approach can fall short, whereas offering an experiential interaction can pique user interest. For example, a global car brand interactive CTV ad did this masterfully, allowing viewers to explore the car and connect with a dealership.
Numerous industries can leverage the flexibility of interactive CTV, but entertainment and media have a unique advantage. Imagine setting up a campaign to promote a pop star's new album and tour. Existing music video footage serves as an excellent creative base for various promotions:
Scan the QR code to stream the album.
Collect viewer phone numbers to send ticket information for nearby tour dates.
Offer interactive behind-the-scenes footage to maximize engagement.
As CTV continues to evolve, advertisers will have access to more detailed analytics, and streaming platforms will enhance interactive features. Brands that combine engaging and innovative content with customer intelligence are positioned to excel in CTV advertising. Contact us today to see how Silverpush's innovative AI solution – Crafters with its enhanced ad formats on CTV can help you achieve greater audience engagement.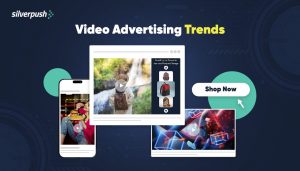 BLOGS
Unlocking the Vault: The Secret Trends Driving Video Ads in 2024 and Beyond
Video advertising has emerged as a pivotal element in the domain of content marketing strategy. Whether it's a concise 30-second ad, an interactive campaign, or captivating live footage, integrated videos within your content stand out as a highly favored and efficacious means to captivate your audience.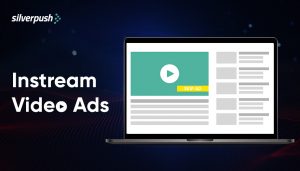 BLOGS
What are Instream Video Ads & What's so great about it?
Navigating the marketing industry can be daunting with its ever-evolving landscape of acronyms and dynamic definitions. The latest puzzle to unravel? Instream video. To empower marketers, let's delve into what are Instream video, highlighting recent updates, the pros and cons, aiding in an informed decision tailored to specific marketing goals and ...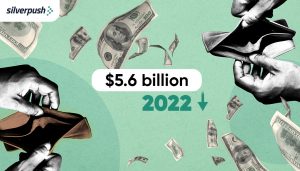 BLOGS
$5.6 billion of digital ad spend was wasted in 2022: Are you Doing it Right?
As someone who creates a bunch of ads, both traditional ones and some really out-there experimental ones, you've always had this nagging question in your head. It's like, are your efforts actually hitting the mark, or are they just disappearing into the online void? According to a report of Digital Media ...