8 Tips to Use Instagram Reels For Business in 2022
| 19 Apr, 2022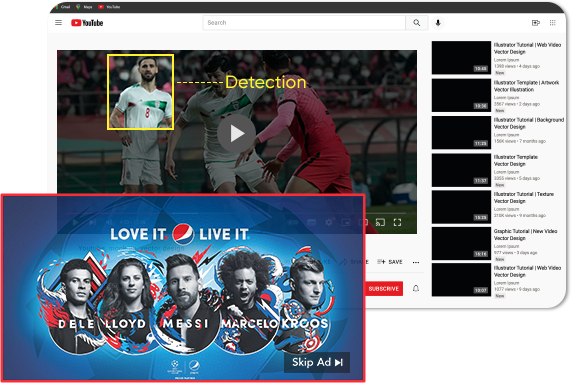 If you're thinking about what's the deal with all the new Instagram features that have been showing up lately, you're not alone. There are a lot of new tools to assist you with using Instagram for business, and one of those new tools is called Reels.
You might have seen different brands getting on board with the Reels bandwagon lately, and that is not coincidentally.
Since it's so new, there's a greater possibility of your content being visible to more individuals, which is impossible to miss if you're trying to grow your business and reach potential customers.
So, today we will share what Reels are and how you can use this social media device to arrive at your business goals.
What are Reels on Instagram?
Instagram Reels is an in-app creation tool that works a lot like TikTok. You can make short videos, match them up to music or other sounds, and share them on Instagram's social media platform.
Reels in Instagram are quite different from TikTok because the content you create on Instagram Reels shows up in your Instagram feed, profile page, and explore page.
Also Read: How to Grow Your Reach With Instagram Hashtags?
How to use Instagram Reels for Business?
Since you know how helpful Reels in Instagram can be for small ventures, the following are nine Instagram business Reels ideas to launch business content creation –
Showcase new items
Promote your products and services with good captions and AR overlays. Whether you're selling hardware, garments, or some other product, you can make Reels on Instagram. You can either discuss the benefits or show how something functions. Using a mix of photographs and video scraps, you can give detailed insights into your products and services.
Answer common queries
Service-based companies can make how-to videos to address target customers'  trouble spots. For instance, if you give home security services, you can discuss the different ways to secure a house. And if you're into pizza delivery, you can make Reels on the best way to make a pizza more delicious in 15 seconds.
Give helpful tips
One more captivating method to use Instagram Reels for businesses is to share practical tips. These tips can either be about your services or different issues your audience might face. You can also share DIY videos to help your customers. Through a series of Reels, you can direct your audience to solutions.
Recommend use cases
Then, apart from talking about shoes, you can recommend clothing ideas to go best with different colors. You can likewise compile user-generated Reels to show how your sweets, for instance, are helping in making friends. Be imaginative but authentic.
Collaborate with Influencers
Promotions by influencers can boost awareness about products. Also, you can request relevant influencers to create and share content for you. Influencers can do quick reviews or mention how your product makes a difference. Such promotions will construct your authenticity while educating your audience.
Get into the trend
You have a couple of ways to get trending (and, surprisingly, be viral) with Instagram business Reels. You can use trending hashtags, popular sound clips, or AR effects and get found among your audience. Thus, explore the Reels in the Discover tab to find trending content. And when you feel a format will resonate with your audience, use it. It's one of the quickest (however not the easiest) ways for business growth with Instagram Reels.
Share exciting sales/deals
You can use Instagram Reels video to post about limited sale offers on your products. You can even partner with other small companies and offer deals on their products and services. Jewelry shops can partner with apparel stores, book stores with gift shops, etc. Such joint efforts will build trust among your audience and other businesses.
Announce upcoming events
Instagram Reels can be innovative in building awareness about upcoming workshops, training sessions, and different events. You can stimulate interest and pull in new followers by giving sneak peeks into new product launches.
Conclusion:
Well, that was all about involving Instagram Reels for business. You now know why Reels is significant for small businesses, how others are using them and how you can. Now, with this information, you're ready to promote your business. So, get started now, and read our blog section for more creative content.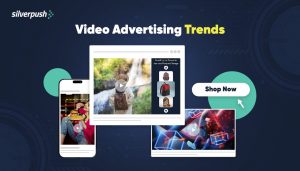 BLOGS
Unlocking the Vault: The Secret Trends Driving Video Ads in 2024 and Beyond
Video advertising has emerged as a pivotal element in the domain of content marketing strategy. Whether it's a concise 30-second ad, an interactive campaign, or captivating live footage, integrated videos within your content stand out as a highly favored and efficacious means to captivate your audience.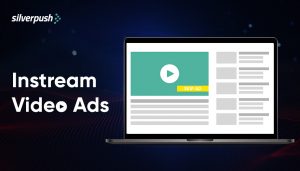 BLOGS
What are Instream Video Ads & What's so great about it?
Navigating the marketing industry can be daunting with its ever-evolving landscape of acronyms and dynamic definitions. The latest puzzle to unravel? Instream video. To empower marketers, let's delve into what are Instream video, highlighting recent updates, the pros and cons, aiding in an informed decision tailored to specific marketing goals and ...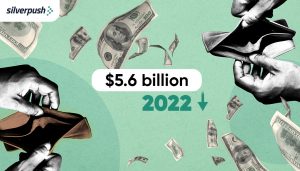 BLOGS
$5.6 billion of digital ad spend was wasted in 2022: Are you Doing it Right?
As someone who creates a bunch of ads, both traditional ones and some really out-there experimental ones, you've always had this nagging question in your head. It's like, are your efforts actually hitting the mark, or are they just disappearing into the online void? According to a report of Digital Media ...