Top 6 Facebook Updates of 2022 You Must Know!
| 01 Mar, 2022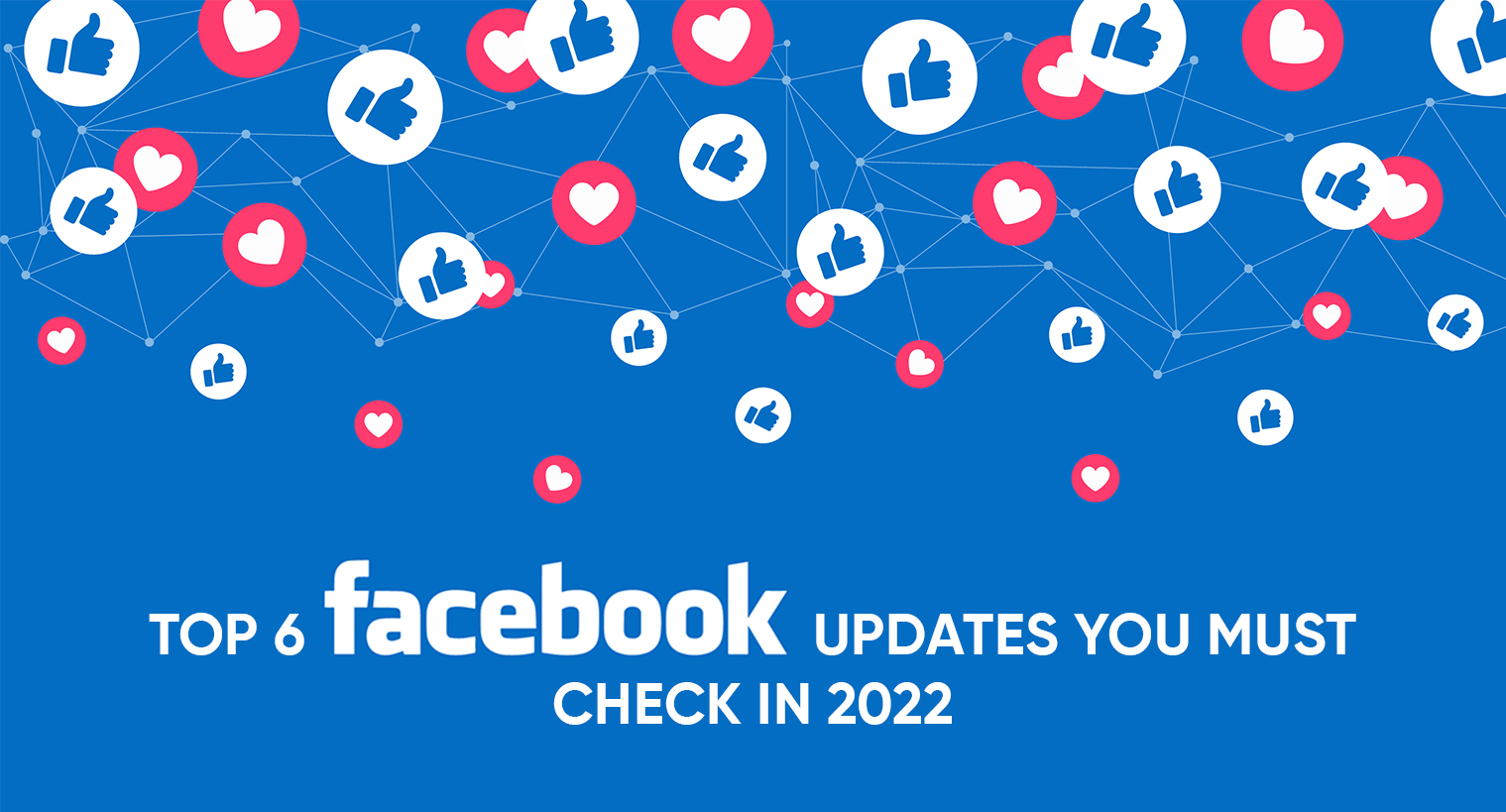 2022 is already here, filled with excitement  and enthusiasm. The new year is an incredible opportunity for us to update our social media advertising strategies and revamp our old ways of gathering eyeballs from our viewers. 
In January, we got a couple of important updates from Meta that further upgraded the Facebook and Instagram experiences.

Latest Facebook Updates in 2022
How about we take a look at the latest Facebook updates presented in January of 2022? Let's dig right in. We hope knowing these updates would surely help you plan your business better. 
1. A More Secure Shopping Experience
Social business is turning out to be more and more popular, with both Facebook and Instagram allowing on-platform local shopping. Facebook gets the significance of creating a safe and reliable shopping experience for everyone, so they've rolled out certain improvements in their social commerce toolkit.
They've shared the policies that brands need to use to Meta's shopping features. All individuals selling on Facebook (counting Marketplace vendors) should follow Commerce policies, and other policies might apply based upon how you're selling.
If you run promotion campaigns, you should follow Advertising strategies, and anybody who uses the Commerce manager or an on-platform shop should stick to the Merchant Agreement.

2. Meta Shopping Strategies
They've likewise shared the following data with respect to customer's security:
Infringement of policies may result in listing removal, product label rejection, and renounced access to shopping features.

Facebook gathers feedback through surveys and business audits to both work on the system and search for sellers that should be removed.

Facebook Pay has anti-fraud technology to secure businesses and customers, including the choice for individuals to use pins, fingerprints, or face IDs to send money.

Meta has highly trained review and enforcement teams with special detection tools to track down fake accounts or fraudulent action.

They use automated systems to find and block posts selling fake items.

Special teams groups that work with law enforcement answer legal requests to prevent the sale of stolen items. 

Users can also report suspicious activity even if they aren't the customers themselves.
3. Memberships for Creators
Facebook launched Subscriptions in 2020, permitting creators to create content-focused businesses on the site. This element is now getting a couple of updates on Facebook, and it's also coming to Instagram.
Guess what? There's more. Few latest subscription updates on Facebook also includes :
Subscription creators can download email lists of new unsubscribes who have agreed to share this data as of December 2021, allowing merchants to develop their business off-site.

Creators can now create and use personalized links to grow subscriptions.
In the upcoming few months, creators will gain access to the latest metrics that shed light on their estimated profit, taxes and the amount they pay in fees.

4. New Assets to Help Black-Owned Small Companies
Meta has observed that Black-owned small businesses have higher closure rates and higher lost sale rates than many of their competitors, so they have made devoted answers to help them.
In January, Meta declared new techniques, tools, and assets only for Black-owned firms that will be accessible by the end of February (Black History Month).
The platform will likewise host weekly events with entrepreneurs, influencers, and industry experts. All these events will go on past February.
5. Meta Shares Instagram Patterns
In January, Meta shared a rundown of best practices and content formats currently trending on Instagram. To match yourself with the times, try using them into your Instagram strategies.
The latest Instagram trends include:
Narrating the story behind your product like "how it's made" video or a live Q&A

Short-form videos created on trending sounds and music (most popular in Reels)

Creators acquiring celebrity status

Huge interest in all holistic wellbeing and mental health care

6. Comment Control for Creators (Includes Live Chat)
Creators frequently use Facebook's live video options to grow their reach and monetize their content. Although the engagement that comes with live video can be wonderful, but it becomes a headache when trollers join the conversation. This happens in both live video and standard content.  
Facebook is launching new tools to help with this,  permitting creators to block a user and any new account they make as well as hiding unwanted comments.
Creators can also set up keyword blocking to filter a variety of words, symbols, numbers, images, and alternative spellings that they need to keep from their comments.
Extended Eligibility for Cryptocurrency Brands to Run Ads
As the cryptocurrency scene has extended and stabilized in recent years, Facebook has decided to grow eligibility to digital currency brands by expanding the number of regulatory licenses accepted by the site. Presently, Facebook says that they'll be observing 27 distinct regulatory licenses, a list of which will be published on their policy page. They'll likewise be using a "variety of signals to confirm eligibility.

Conclusion
And it's a wrap! To quickly sum up, we know that Facebook is working hard to deliver greater experiences to its customers, businesses and advertisers. With the commencement of 2022 Facebook has shown great efforts and we really can't wait to see what else it has in store for us! 
What is your opinion on this? Which of these Facebook updates were you waiting for in previous years? What else do you wish to see in the upcoming updates? Share your views and queries in our comment section below. See you in our next blog;)