8 Latest Social Media Trends to Watch Out for in 2022
| 03 Mar, 2022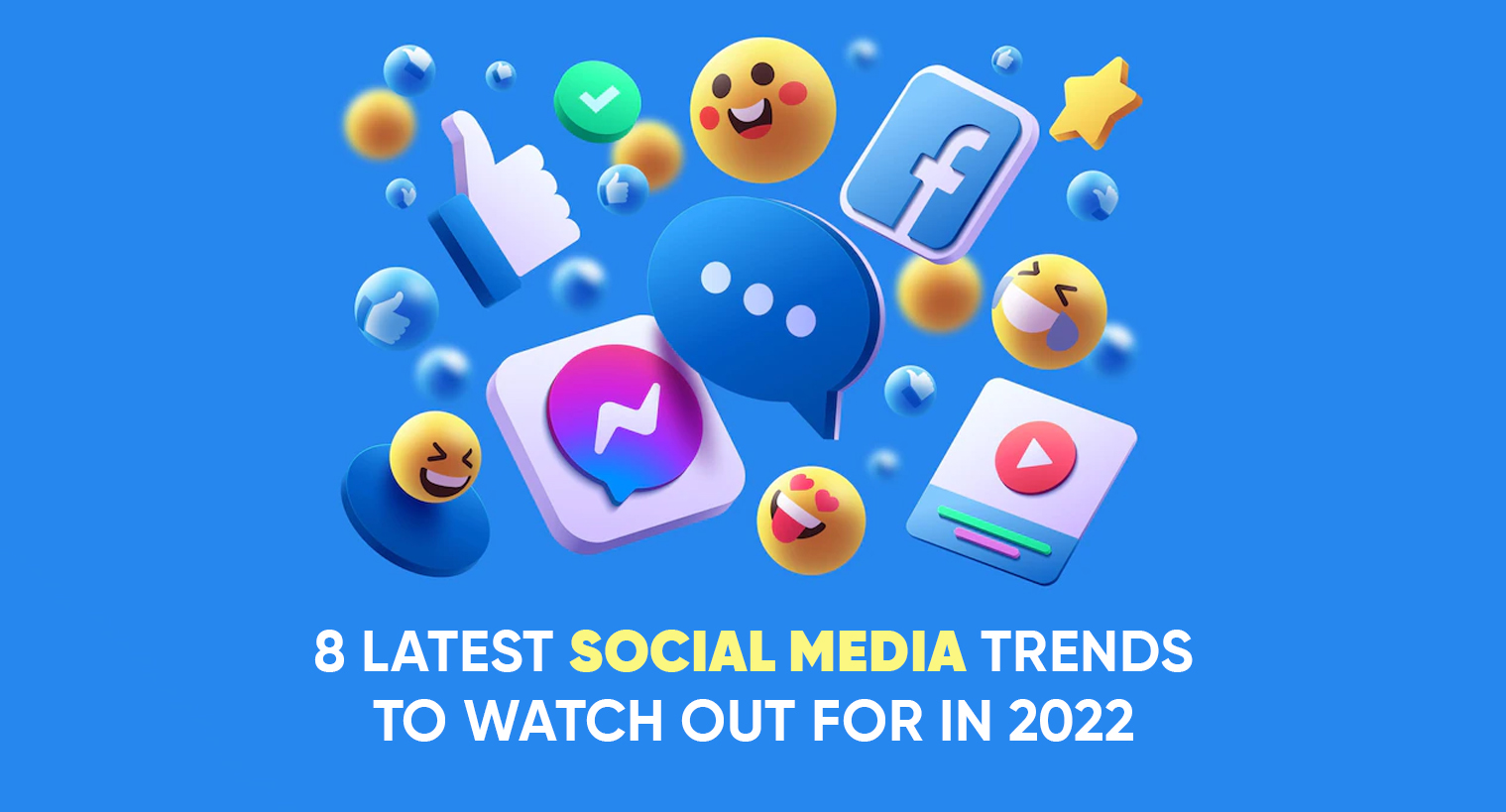 In 2022, there are approximately 3.96 Billion social media users around the world. We are sure you are also one of those social media addicts. Then why not take the plunge and keep an eye on the latest social media trends that have made waves in the market already!
Sounds fun? If yes, this article is for you!
Social media has become an integral part of everyone's lives these days. Some of us are so addicted to it that our day starts with scrolling and of course ends while scrolling the last post until we go to bed. 
Given the significance of social media in a shoppers' life, advertisers and businesses rush to social media platforms to connect with their target audiences. It must be challenging to stand out unless you have some excellent strategies to promote your business on social media platforms. For this reason, staying updated on the social media trends updates has become very crucial these days. 
Keeping in mind the importance of social media marketing and how drastically it can help your brand grow, we are elated to share some of the important social media trends today that you need to follow to make your brand sine. Read on!
Social Media Trends in 2022:
1. Social-Commerce will Continue to Grow

Brands have long utilized social media sites like Instagram and Pinterest to sell their items. In 2022, however, the ability to purchase items directly through social media will become a trend.
From shoppable posts on Instagram Storefronts, many organizations are consistently growing to become retail platforms. Brands and advertisers will use these and include social media marketing trends 2022.
2. Targeting New Audiences will Become a Primary Goal

Most advertisers' primary social media marketing would be to gather new crowds, build connections with customers, and boost client support. Earlier, these goals were focused on just boosting sales and increasing advertisements.
Thus, it's assumed that there will be a clear evolution in how brands would be using social media to grow bigger.
3. Influencer Marketing will Continue to Rise

Influencer marketing isn't something new. Today, social media is dominated by an influencer who gets compensated excessive amounts of money to promote different brands.
Putting money into influencers is less expensive than running paid promotion campaigns because it delivers excellent results. In addition, influencers can help advertisers accomplish various social media marketing goals and not simply generate leads. These are the two primary reasons it has become so famous and consistently gets more substantial and bolder.
4. User-Generated Content will be the New Catch


Brands using user-generated content is an old trend, but it hasn't become outdated yet. The only thing that has changed is the pace of adoption, with more and more advertisers and marketers using UGC.
A few brands, like Daniel Wellington, inspire their customers to make content and tag the brand for an opportunity to get featured on their page. Like Olay or Dove, some run similar promoting campaigns that urge individuals to submit their entries to become a part of the campaign.
Regardless of how you need to use UGC, it would be best if you had a place for it in your content strategy. UGC is free and is viewed as much more authentic than branded content. It can give your brand a better picture.
5. Inclusivity will be the Key


In the previous two years, the corporate social obligation was an interesting topic (and for a good reason). In social media marketing trends 2022, brands will need to continue to focus on their commitment to inclusivity.
Brands will need to discover which social issues mean the most to their target audience. Shoppers have set standards for brands regarding social responsibility, and an oddball signal will no longer be sufficient.
6. Video Content will Continue to Rule


Video content is one of the most creative and captivating forms of content. According to a study, by 2022, 82% of all online content will be video content. It is imperative to begin using video content to remain relevant on the social media platform.
7. More Brands will Incorporate Social Listening

Social media is a gold mine for insights and data that organizations can use to refine their social media marketing strategies. And with the invention of various social listening tools, it has become exceptionally convenient for anyone to gain these insights.
Given the simplicity with which you can take advantage of social discussions to draw essential data and insights, social listening has grown into each advertiser's strategy. According to research, it is observed that most respondents felt that social listening had expanded their association's worth over the past year.
8. Instagram and Twitter will Remain Popular

Even though much has been said about smaller channels like Pinterest and Snapchat, Instagram and Twitter aren't going anywhere in 2022.
As per research, Twitter and Instagram will be essential to B2B businesses. In 2022, 70% of respondents showed that they intend to grow their venture on Twitter, while 63% of B2B firms wanted to expand their spending on Instagram. And just 49% of B2B brands intended to increase their spending on Facebook.
In the coming years social media is projected to grow by leaps and bounds. These are just a few updates that will take over the social media scene in 2022. You can stay ahead of your rivals by simply following these trends.
While Instagram and Twitter will remain popular (particularly to B2B organizations), 2022 might be suitable for smaller networks like Snapchat and Pinterest. And, of course, social commerce is an absolute necessity for e-Commerce businesses.
Conclusion:
Toward the day's end, it's essential to remember that social media is a dynamic platform.
What worked yesterday might not guarantee the same results today. So keep updating your knowledge about the latest social media trends and make your business grow.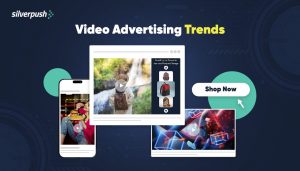 BLOGS
Unlocking the Vault: The Secret Trends Driving Video Ads in 2024 and Beyond
Video advertising has emerged as a pivotal element in the domain of content marketing strategy. Whether it's a concise 30-second ad, an interactive campaign, or captivating live footage, integrated videos within your content stand out as a highly favored and efficacious means to captivate your audience.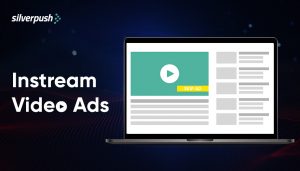 BLOGS
What are Instream Video Ads & What's so great about it?
Navigating the marketing industry can be daunting with its ever-evolving landscape of acronyms and dynamic definitions. The latest puzzle to unravel? Instream video. To empower marketers, let's delve into what are Instream video, highlighting recent updates, the pros and cons, aiding in an informed decision tailored to specific marketing goals and ...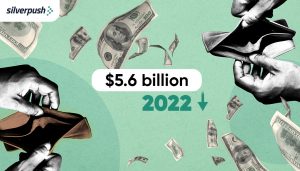 BLOGS
$5.6 billion of digital ad spend was wasted in 2022: Are you Doing it Right?
As someone who creates a bunch of ads, both traditional ones and some really out-there experimental ones, you've always had this nagging question in your head. It's like, are your efforts actually hitting the mark, or are they just disappearing into the online void? According to a report of Digital Media ...