Computer Vision Set to Transform Video Contextual Advertising
| 10 Feb, 2020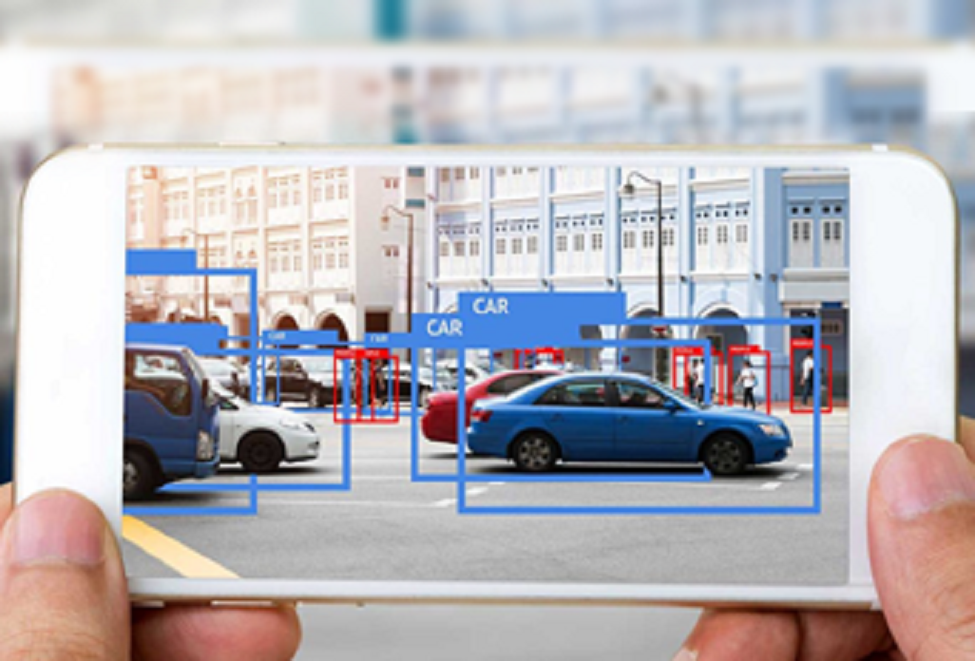 Over the years, contextual video advertising has taken the center-stage in the online advertising space. Video advertising has become the preferred advertising method for many major brands and publishers. In fact, 2017 was known as the year of "Video Gold Rush" for video contextual advertising. This is with good reason; as when the video is served in the right context, it is far more engaging and effective for creating an impression in the minds of consumers and helping advertisers hit KPIs.
In a survey by databox, 59.3% of advertisers told videos drove more clicks on Facebook for their ads compared to 29.6% for images. In addition, videos are becoming more accessible throughout the world with increasing data coverage and dropping rates for data. This has led to platforms such as Facebook bringing advertiser-friendly features for videos, and YouTube rising massively in popularity with both viewers and advertisers. The rise of apps such as TikTok and Snapchat, in both developing and developed countries, which are crafted as being video-first speaks about the tremendous popularity of videos.
Contextual Video Advertising Makes Strides
As the inventory for video-based creatives has increased, it has become imperative for advertisers to operate in safe environments as with increased reach, there is increased risk of ads being misplaced. Misplaced ads run the risk of not resonating with users, but if such ads are placed on objectionable, violent or polarizing content, they can do irreparable damage to a brand's reputation. Therefore, as in-video advertising becomes ubiquitous, technologies such as machine-learning and AI-based context detection have been developed. These technologies help in serving ads on the relevant type of content, by filtering through all eligible content and classifying the content according to the suitability based on geography, brand and the consumers' frame of mind among other factors.
The algorithms work by detecting patterns in the relevant types of data and then classifying newer data based on those patterns. Traditionally, this approach was used for keyword and affinity-based classification for ads. The suitability of videos for ad placement was gauged using Natural Language Processing (NLP) techniques. While this approach was somewhat effective in identifying the broader category of videos, it is not fool-proof and has led to many leakages in the past. There is a limitation to which such algorithms can filter content as the content being shown in videos may not always relate to the associated keywords, search terms or descriptions.
Computer Vision is the Key
With the evolution of OTT Computer vision techniques and their combination with AI and machine learning, a powerful tool is now available to advertisers. Using computer vision and AI, it is possible to identify the actual objects, logos, emotions and context of the video with unprecedented accuracy. These can enable the identification of what is actually being shown in the video directly without relying on associations with keywords and affinity of videos, thus overcoming the limitation of previously used algorithms, and ensuring a top-notch brand-safe environment for brands.
Major companies like Google, Facebook, Amazon, IBM, and Apple are continuing to bet on Computer Vision for the future and have made considerable advances in the area. For instance, Facebook can now identify each person from a crowd using facial recognition, while Google can search and index thousands of images through its image search feature. Due to keen interest in the field and momentous advances in the field, computer vision has become increasingly accurate over time. Facebook can now identify people with 83% certainty, even when they are partially or completely blocked from view.
With these advances, OTT Computer vision has unlocked a whole new avenue for advertisers. With this, one can identify the brand of clothes someone is wearing, the fabric and color he/she prefers, and in what combination, just from a picture. This information can give deeper insights into consumer preferences. In this case, we examine whether luxury goods are a common part of the consumer's lifestyle and act accordingly. In videos, identifying key aspects of what is being shown can help advertisers in leveraging associations and consumer preferences for brands.
MIRRORS
MIRRORS is an AI-powered contextual targeting platform that uses computer vision applications for logo and object detection, along with facial recognition and emotion identification for classifying videos for placing the most relevant ads in the right context. Working with brands such as Oreo and KFC in the past, we have helped brands target consumers throughout the world for driving sales.
For Oreo, we helped in using the brand's association with Spider-man, to target consumers in South-East Asia and placing ads for Oreo in a wide range of Spider-man themed content from animated videos to videos showing DIY craft projects for kids. All of this was done in a completely brand-safe environment, with ads being served on videos that connected with the nature of the brand.