The Dawn of a New Advertising Era: 5 CTV Advertising Trends for 2024
| 16 Oct, 2023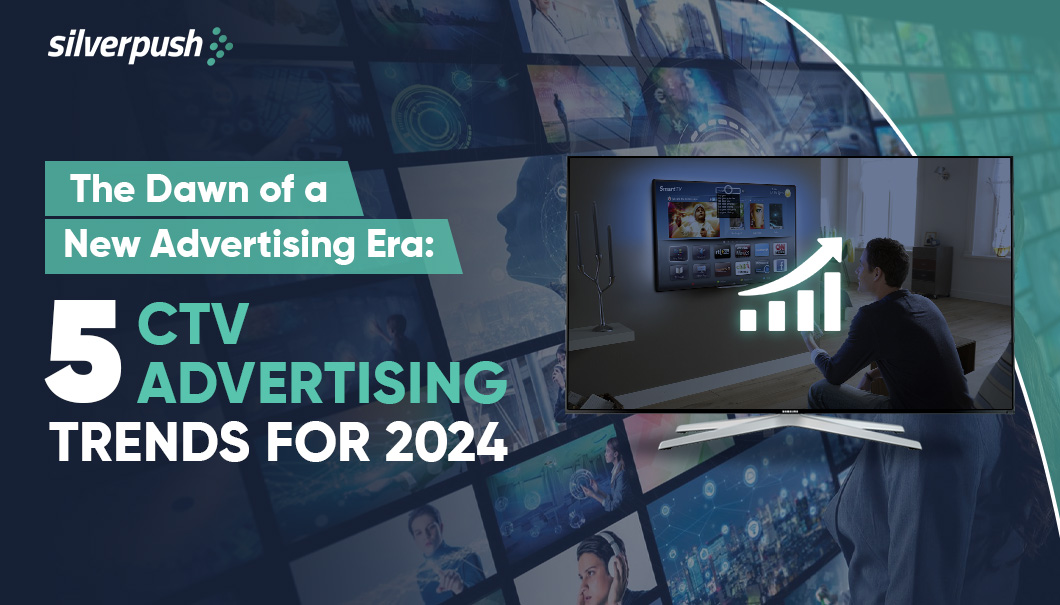 The advertising industry, particularly Connected TV (CTV), has witnessed remarkable growth in 2023, poised to exceed the global revenue milestone of $25 billion. This surge can be attributed to several key factors:
Firstly, the surging popularity of Connected TV has been remarkable. Recent studies indicate a 20% increase in CTV consumption among U.S. households, totalling a staggering 11.5 billion hours from May 2022 to May 2023.
Secondly, CTV advertising offers unparalleled targeting capabilities. Brands can now tailor their advertisements to particular audiences, leveraging demographic, interest, and behaviour-based targeting. This precision sets CTV advertising apart from traditional TV advertising, which often reaches a more generalized audience.
Lastly, CTV advertising proves to be cost-effective. Advertisers benefit from the ability to precisely target their desired audience and measure the results with greater accuracy.
As we approach 2024, the future of advertising on CTV holds great promise. To echo the sentiment, Ernest Hemingway once said, "New Year – A new beginning. And things will be better than ever before, you'll see."
Trends that will rule the Connected TV landscape in 2024
Uninterrupted Rise: CTV Viewership Continues to Surge
According to a renowned market research company, CTV households will be more than double the households with linear TV. 87 per cent of American households with televisions had a device that can connect to the internet. This includes smart TVs, streaming devices like Roku and Amazon Fire TV, video game systems, and Blu-ray players3. Furthermore, the number of CTV users among generations is constantly increasing.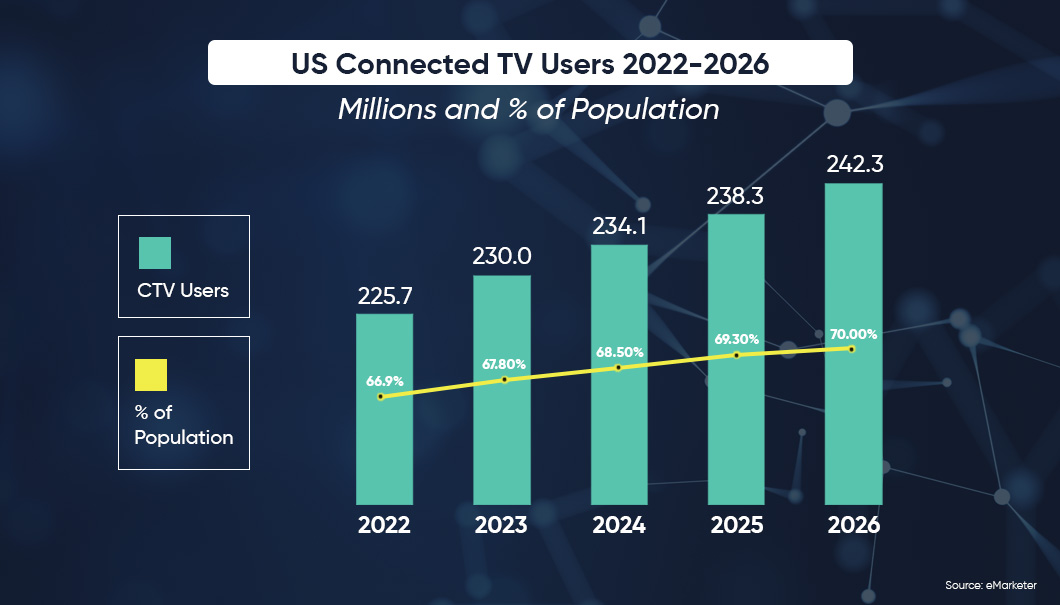 Precision Targeting Fuels Programmatic CTV Advertising Spend Surge
In 2023, it was anticipated that connected TV (CTV) advertising spending in the U.S. would reach approximately $25.09 billion. It is evident that CTV ad expenditure is on track to expand to approximately $29.29 billion by 2024 and a substantial $36.86 billion by 2026. The primary driving force behind this remarkable surge can be attributed to the widespread adoption of streaming services by users.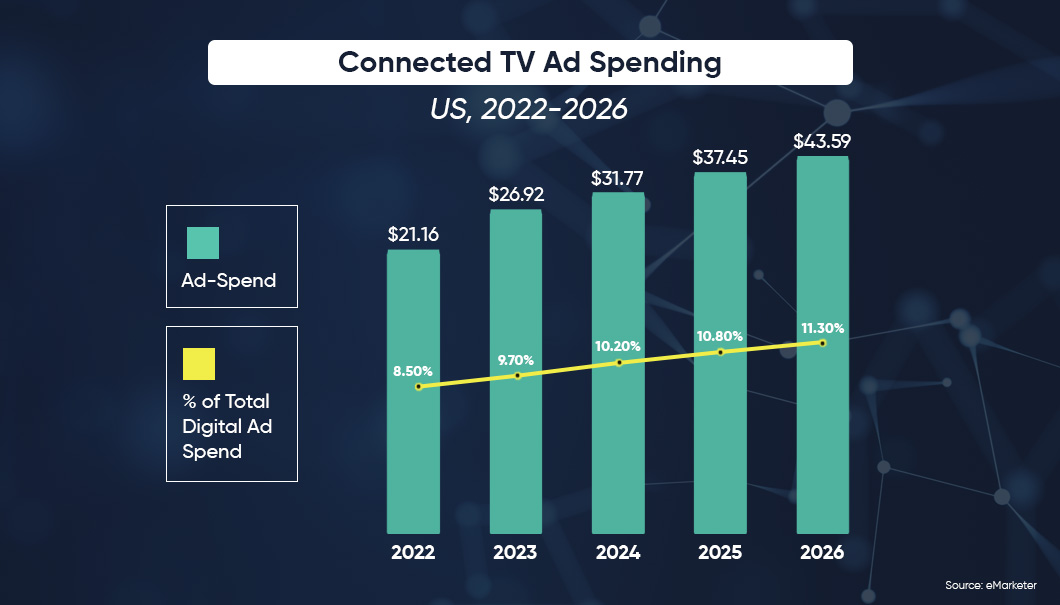 Enhanced Targeting on CTV Takes Center Stage
Connected TV (CTV) advertising offers advertisers a powerful tool for tailoring their ads to specific audience segments. This precision allows advertisers to deliver highly relevant ads to viewers, significantly boosting the likelihood of engagement and conversions. A survey done by the IAB found that 84 per cent of advertisers think that CTV (Connected TV) offers better targeting options in comparison to regular TV.
In 2024, brands can expect more sophisticated audience segmentation to deliver highly personalized and relevant ads.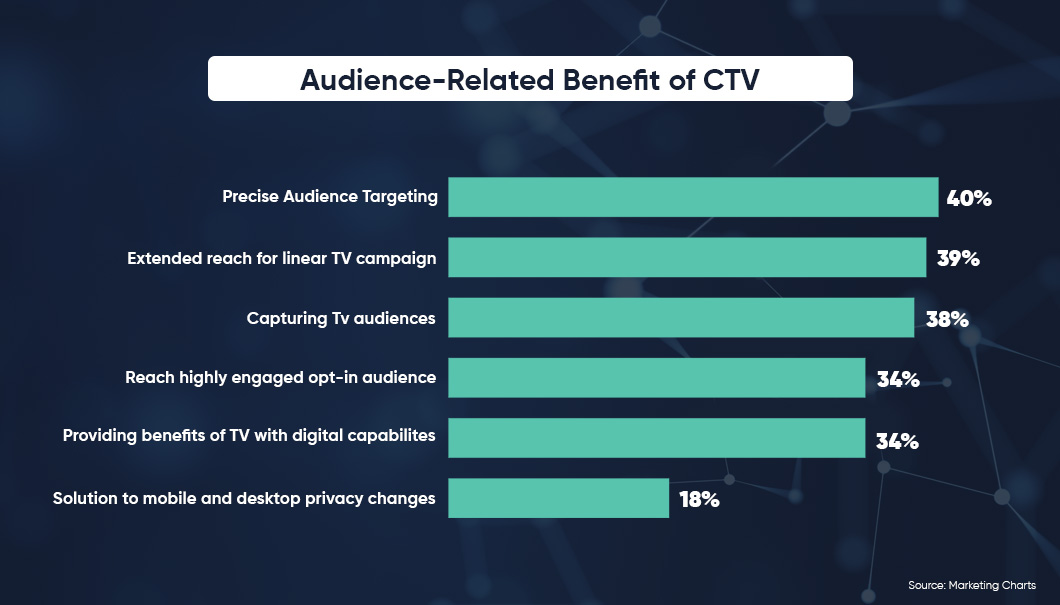 Elevated Engagement: Shoppable CTV Ads and Enhanced Interactivity
Shoppable ads are becoming increasingly popular as more and more consumers shop online. They offer a number of benefits for both consumers and businesses. For consumers, it shortens the consumer journey as they are able to make direct purchases for the products they are interested in. For businesses, shoppable ads can help to increase sales and brand awareness. They can also help businesses to learn more about consumer behaviour. 
Some formats that advertisers can leverage are:
Product showcases:

Highlight the relevant elements/features of the product that users can access with a tap. 

QR codes:

  Nothing beats the curiosity to know something and QR codes are the best curiosity generators. Advertisers can include QR codes or short links in ads, allowing viewers to scan or click for immediate access to the product page or a special promotion. 

Voice-activated purchases:

Due to the growing use of voice-activated gadgets, advertisers can utilize voice commands in ads that allow viewers to make purchases or add products to their shopping lists using voice assistants, making shopping easier. 
Integration of CTV with Cross-Channel Campaigns
CTV will increasingly become a central component of cross-channel advertising strategies. According to a study conducted by Digiday, respondents found one of the appealing aspects of CTV advertising to be its ability to seamlessly integrate into an existing omnichannel strategy.
The integration of CTV with cross-channel campaigns is a powerful way for advertisers to reach their target audiences more effectively and to measure the effectiveness of their campaigns across all channels.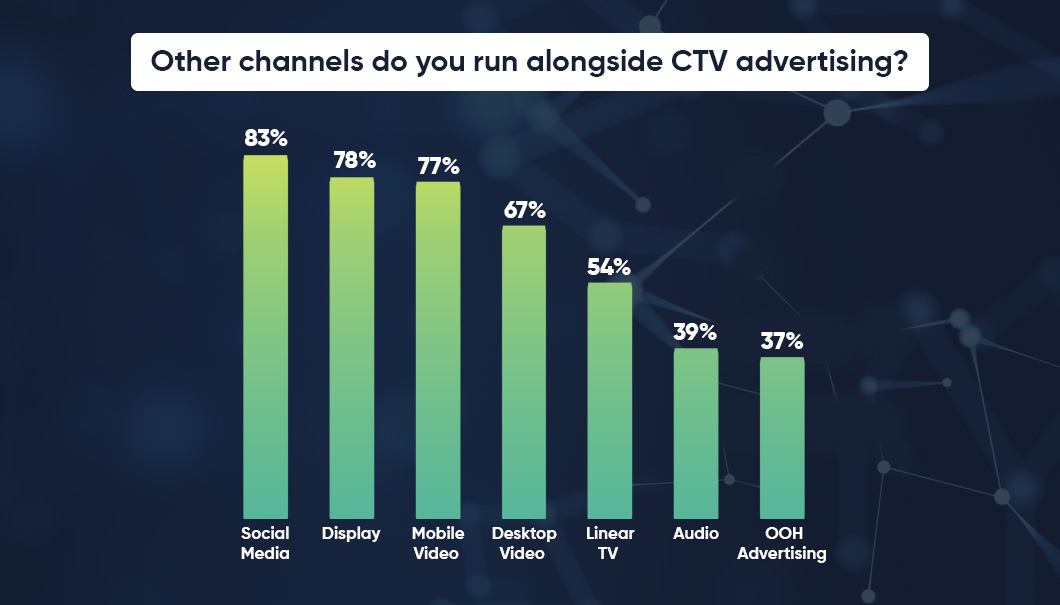 Here are some of the benefits of integrating CTV with cross-channel campaigns:
Increased reach:

This will allow advertisers to reach their target audiences on a variety of devices, including smart TVs, streaming sticks, and gaming consoles.

Improved relevance

: Advertisers will be able to target their ads based on demographics, interests, and behaviours, which can help to improve the relevance of their ads to viewers.

Greater efficiency:

CTV integration can help advertisers reach their target audiences more efficiently, which can lead to lower costs and higher ROI.

Better measurement:

CTV integration allows advertisers to measure the results of their campaigns more accurately, which can help them improve their performance over time.
Conclusion
In light of the gradual decline in linear TV advertising, research indicates that within the next four years, there will be a substantial decrease of $4.48 billion in US linear ad spending, while CTV is projected to witness a significant increase of $15.81 billion.
With advanced targeting capabilities and seamless integration with other platforms, predictions paint a promising and prosperous future for CTV advertising. As such, advertisers would be wise to explore and harness the full potential of this platform.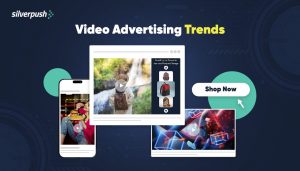 BLOGS
Unlocking the Vault: The Secret Trends Driving Video Ads in 2024 and Beyond
Video advertising has emerged as a pivotal element in the domain of content marketing strategy. Whether it's a concise 30-second ad, an interactive campaign, or captivating live footage, integrated videos within your content stand out as a highly favored and efficacious means to captivate your audience.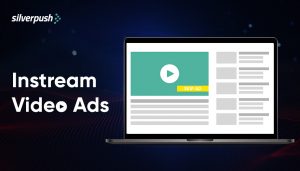 BLOGS
What are Instream Video Ads & What's so great about it?
Navigating the marketing industry can be daunting with its ever-evolving landscape of acronyms and dynamic definitions. The latest puzzle to unravel? Instream video. To empower marketers, let's delve into what are Instream video, highlighting recent updates, the pros and cons, aiding in an informed decision tailored to specific marketing goals and ...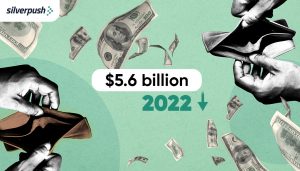 BLOGS
$5.6 billion of digital ad spend was wasted in 2022: Are you Doing it Right?
As someone who creates a bunch of ads, both traditional ones and some really out-there experimental ones, you've always had this nagging question in your head. It's like, are your efforts actually hitting the mark, or are they just disappearing into the online void? According to a report of Digital Media ...