Why Should You Care about CTV Advertising in 2023? 
| 16 Dec, 2022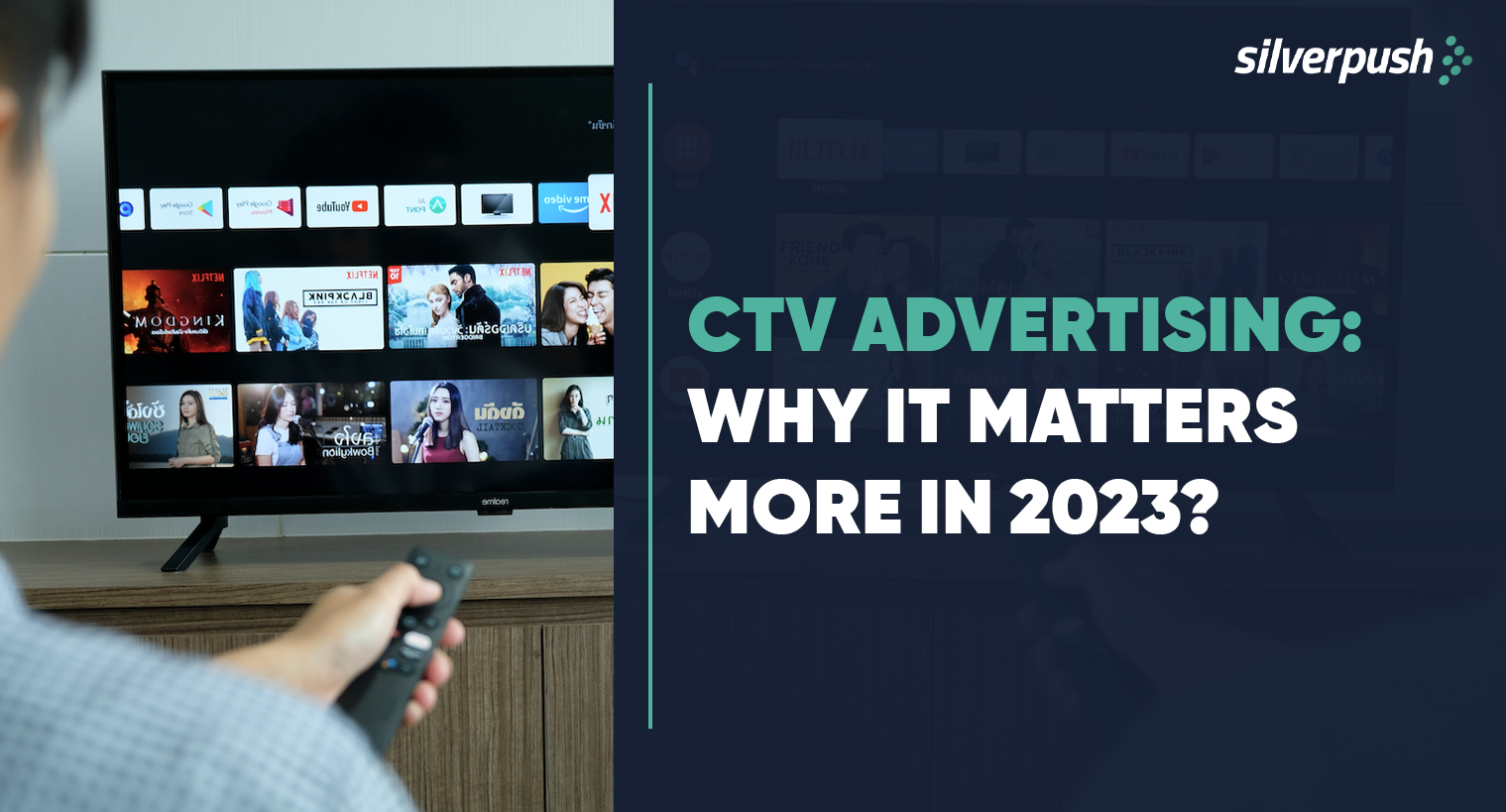 Learn why Connected TV advertising should be in the marketing mix of brands in 2023.
Introduction 
After several years in the dark, it's finally time for connected TV (CTV) to enter the limelight. Connected TV is the darling of 2020. With much of the world under lockdown, the quantity of over-the-top (OTT) content consumed on CTV devices has skyrocketed, and this trend is only expected to continue.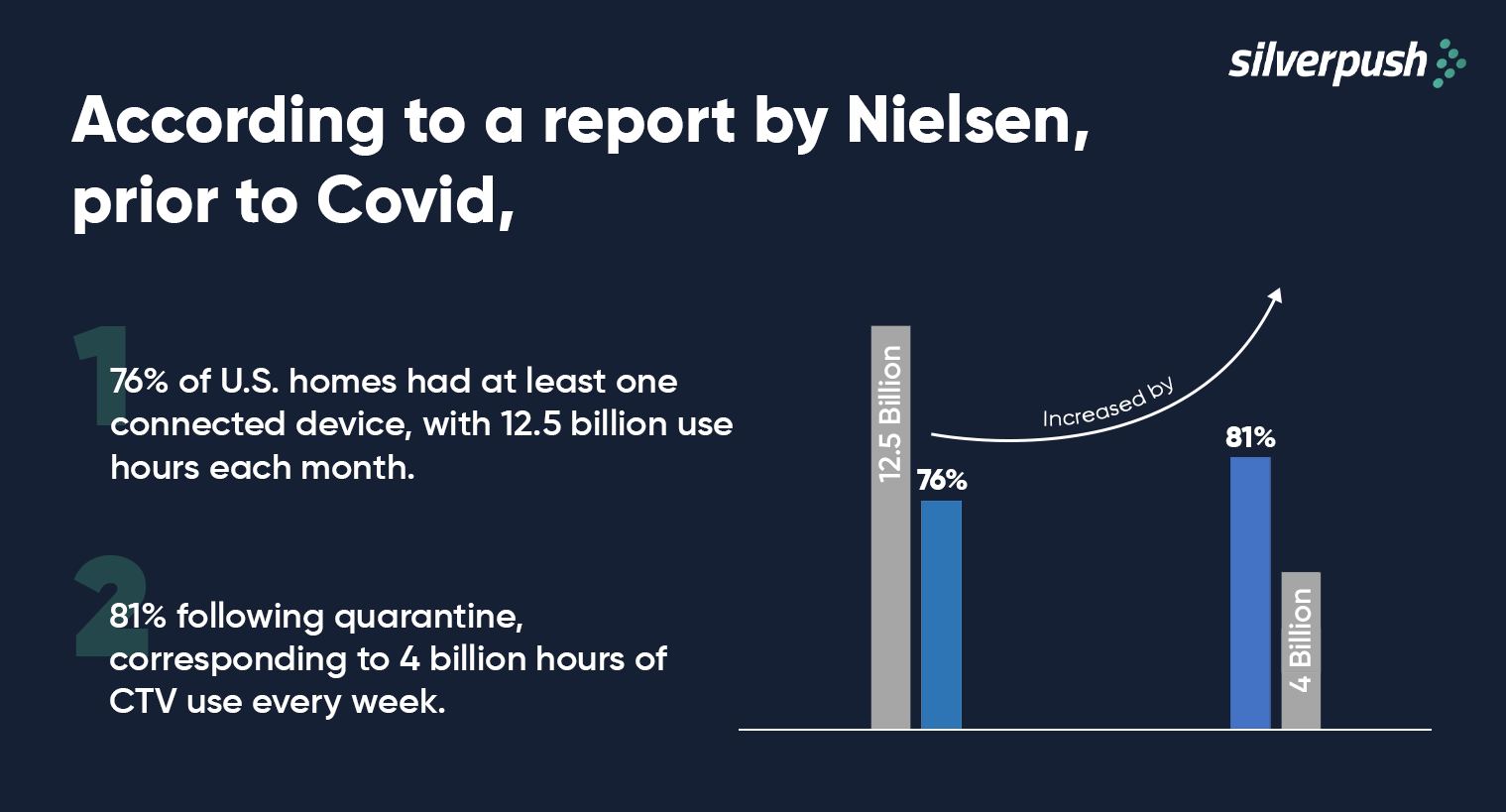 86% of consumers are willing to see CTV ads that are relevant to them or entertaining, but 40% of the audiences are expected to reject CTV if there are too many ads. (MarTech)
This is the primary reason why buyers are planning significant increases in their CTV ad budget in 2023. According to IAB, "Buyers are reallocating ad spend on CTV from broadcast (53%) and cable TV (52%) advertising.
CTV and OTT devices are quickly gaining momentum and will soon be among the main video advertising platforms. If you've realized how significant CTV will be in 2023, this blog is for you! Dive deep into this article to grasp the essence of CTV, how it works, and what's in store for 2023.
What is Connected TV (CTV)? 
Before moving forward, it is important to understand what CTV means in advertising. A connected TV is a device that is used to stream video content over the internet.  There are different types of CTVs including:
Smart TVs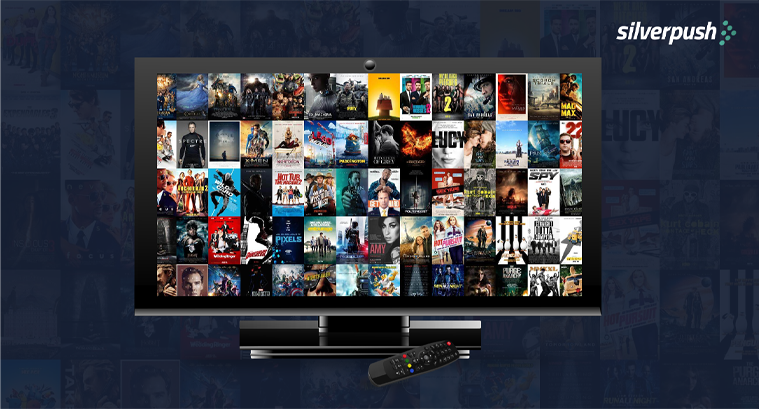 A Smart TV is an internet-connected television set that contains free and paid services such as YouTube, Netflix, Hulu, and others, eliminating the need for an add-on streaming device.
Connected Devices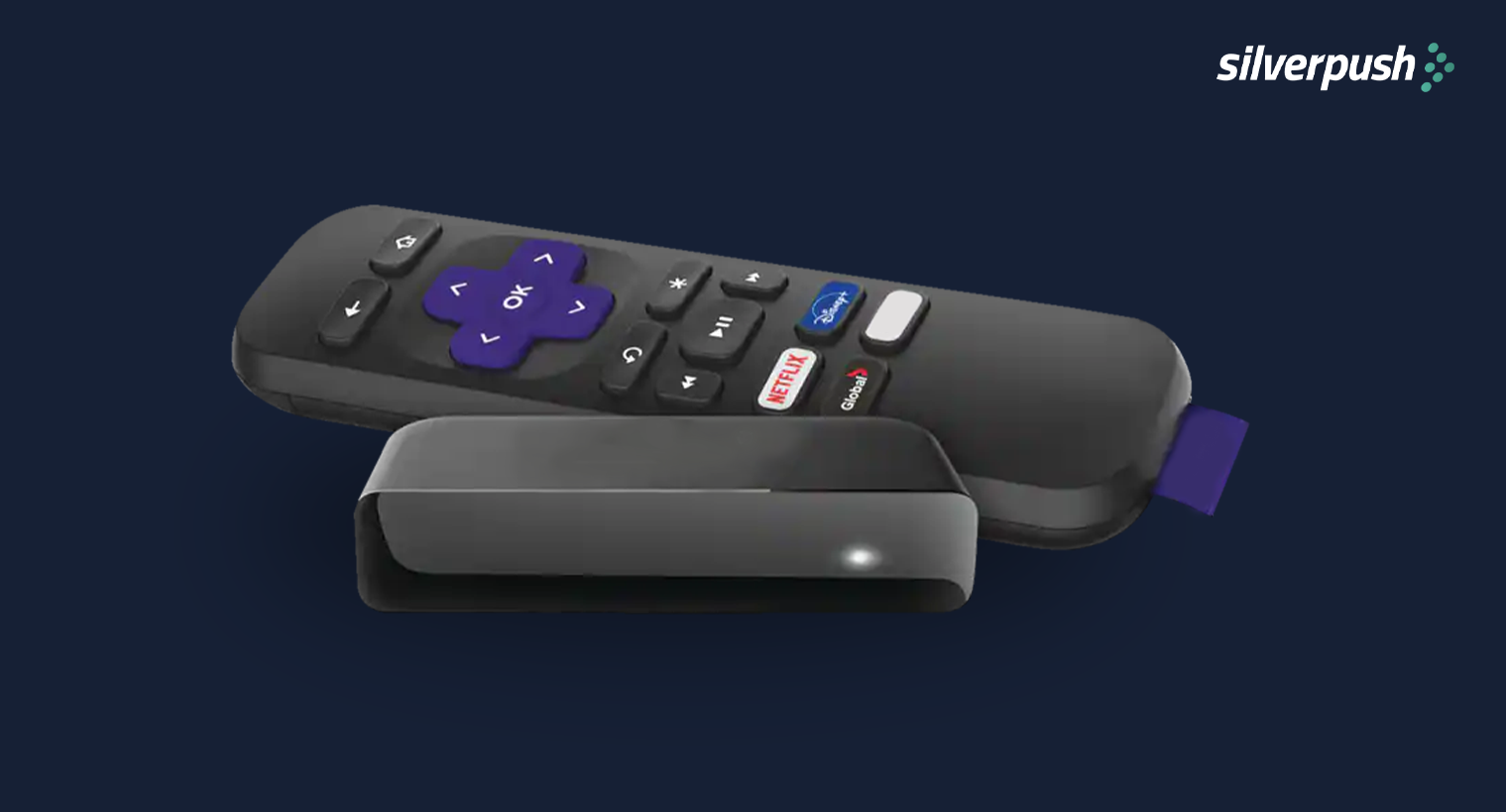 These are over-the-top, or OTT, devices that plug directly into a television set, connect to the internet, and feature both free and paid streaming programs such as YouTube, Hulu, and others.
Gaming Consoles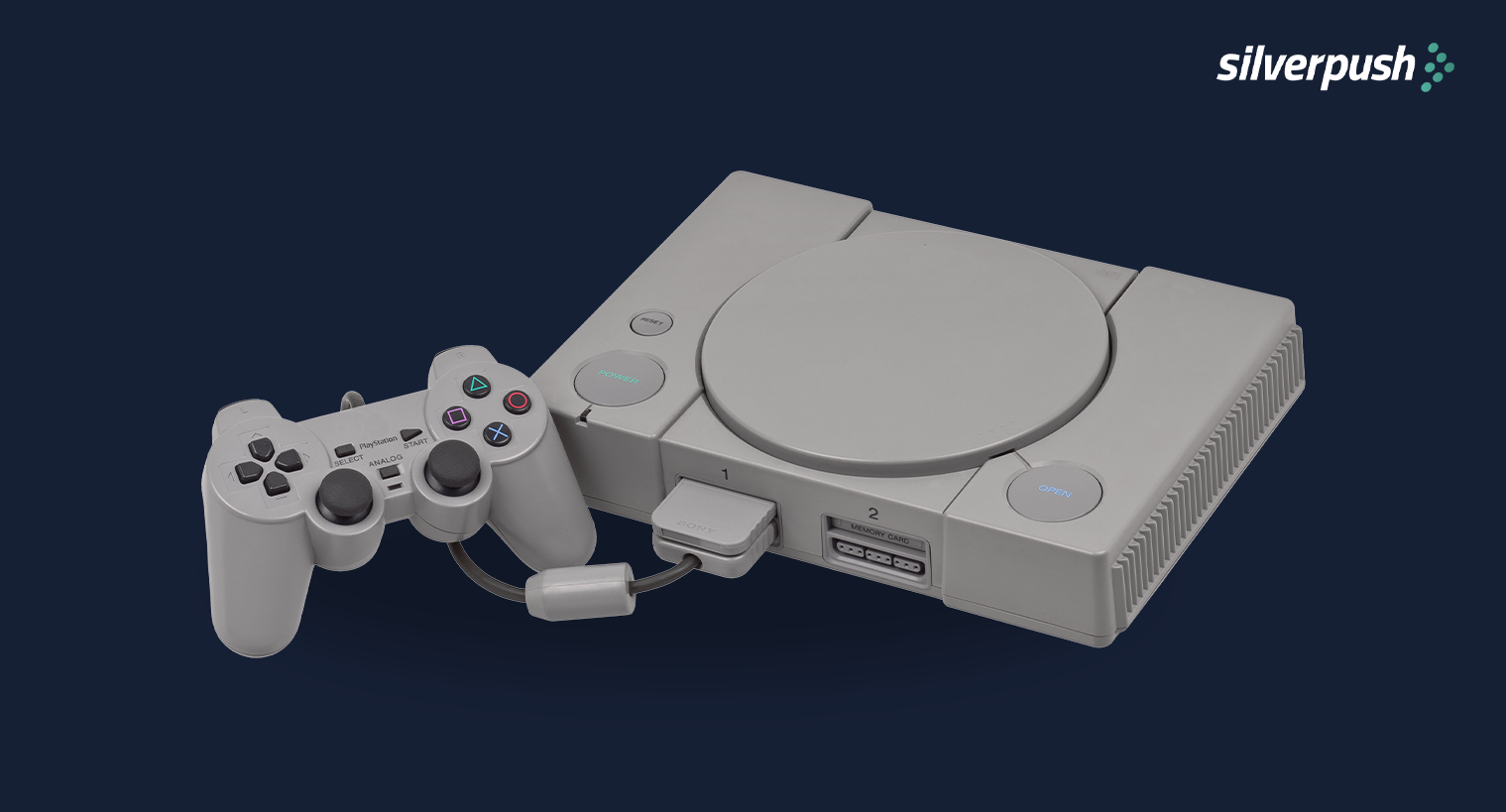 Streaming apps on gaming consoles such as Xbox, Playstation, and Nintendo may be used to broadcast video content to television sets.
CTV Advertising Definition 
Connected TV advertising, or CTV advertising, allows brands to reach their audience on CTV and OTT devices. The advertising takes place via downloaded applications that stream video content such as television shows. Brands can target their audience on CTV by displaying ads on premium, ad-supported shows provided by top-tier networks with complete brand safety in CTV.  
What's the Difference Between CTV and OTT?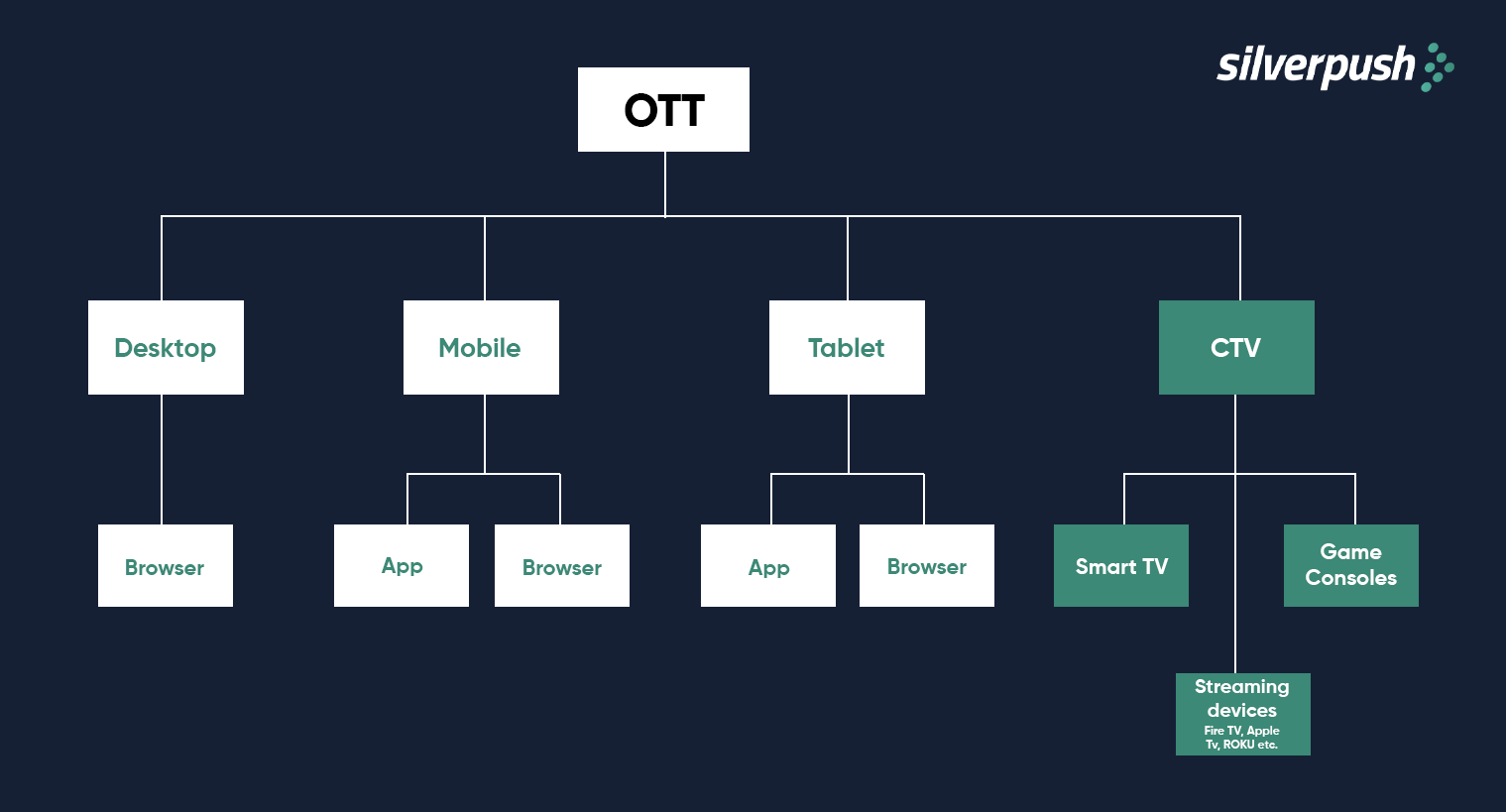 The Video Advertising Bureau (VAB) defines OTT as "premium long-form video content that is streamed over the internet through an app or device onto a TV (or PC, tablet, or smartphone) without requiring users to subscribe to a wired cable, telco, or satellite TV service."  Connected devices are defined by VAB as "internet-streaming players, game consoles, and connected TVs."
Why is CTV Advertising Taking Center Stage in 2023?
Sooner than expected, connected TV advertising has become the most demanded platform by brands to reach their target audience. Below are some of the statistics on CTV which prove why. 
Top CTV Advertising statistics 
1. 98% of brands believe connected TV advertising will be bigger than mobile in the next two to three years. (MarTech)
2. CTV ad impressions account for half of all video ad impressions, (nearly double that of mobile). (Invoid and Digiday)
3. CTV is now mainstream—over one-third of American households have shifted to streaming as their exclusive source of television entertainment. (National Library of Medicine)
4. As of 2022, ​​87% of US TV households have at least one Internet-connected TV device. (Leichtman Research Group)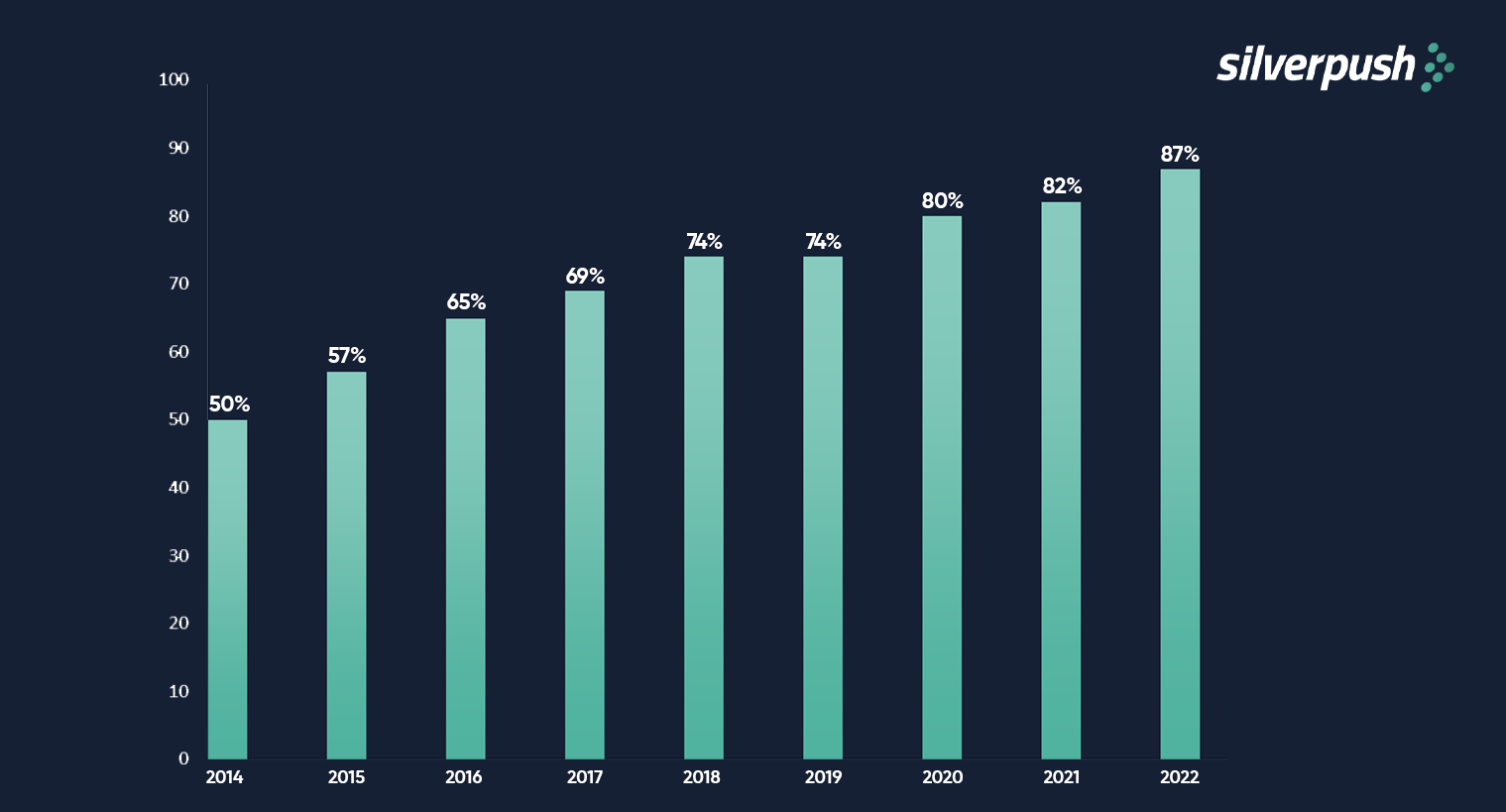 5. In 2022, there will be 60.5 million monthly connected TV users among Millennials, and it's estimated this number will hit 62.6 million by 2025 (+2.1 million growth). (Statista)
6. Connected TV ad spending increased by 57% in 2021 and reached 15.2 billion US dollars. It's estimated to grow by 39% and hit 21.2 billion US dollars in 2022. (IAB)
7. 63% of respondents say CTV ads can allow more precise audience targeting. (Invoid and Digiday)
What's Stopping US Marketers from Investing in CTV Ads?
Along with the looming brand safety risks around CTV advertising, there are several other factors that are forcing brands to step back from advertising on connected TV and OTT devices. 
As per a report by eMarketer, there are several factors that influence the ad spending of US Advertisers, the main ones are: 
47% of marketers worldwide would spend more on CTV advertising if they had

access to higher-quality targeting data

. 

36% are looking for a more

efficient buying or planning process

.
Brand Safety Issues in CTV 
In spite of having so many advantages, just like other channels, even CTV advertising is not spared from brand safety risks. There is a high risk of running ads alongside objectionable content on CTV The same variety of apps and content that other platforms have also existed on CTV. Many aren't aware, but there are adult apps, screensaver apps, etc. on CTV. In short, CTV is not just premium television. 
Does displaying ads on Premium CTV inventory solve the brand safety issue?

How will Contextually Targeting on CTV and OTT Platforms Help?
It is important to understand viewers and their preferences in all types of media. However, engaging with them through relevant ads is much more important.
If you don't reach that viewer in a contextually relevant environment, then all you have left in the end is a wasted opportunity. 
Users are more likely to see and respond to ads that are relevant to the context in which they are seen.
If the content and offers in the TV ad are relevant to what the individual is seeing, there is a greater possibility the person can be converted into a consumer. 
On the other hand, if ads aren't appropriate to the context they are viewing, people may find them unpleasant, obtrusive, and irrelevant, negatively impacting their connection with the brand and product offering.
Needless to say, advertisers aiming to boost the long-term impact of their TV ad content and the loyalty it may engender from consumers would benefit greatly from this alignment between context and digital advertising.
Context is everything, all the time. It is important in CTV as well!