How Surrounding Content Impacts the Effectiveness of Video Advertising
| 27 Jan, 2022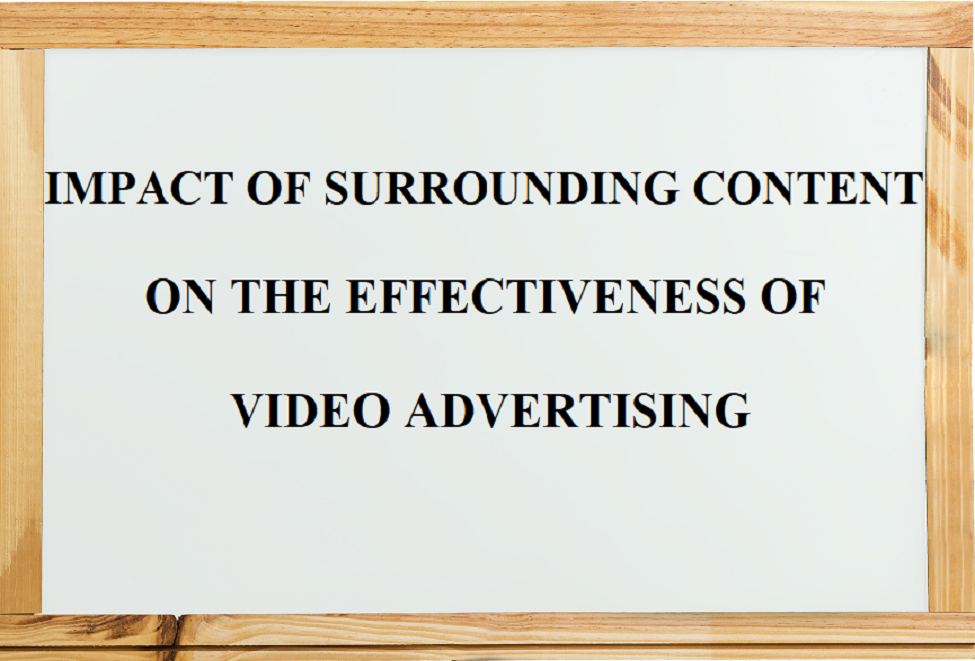 When targeting ads to consumers, marketers give importance to creative and demographics of audience. But these are not the only factors that marketers should take into account. A recent research study shows that consumers' perception of video ads and effectiveness of video advertising are affected by the context in which the ads are viewed.
The study found that the quality and trustworthiness of the surrounding content are among the key factors influencing the effectiveness of video ads. It examined the impact of the context in which video ads are seen on the performance of ads and the viewers' perception of ads. The surrounding content should not only be contextually relevant but should also ensure brand safety.
The study involved testing the performance of pre-roll video ads when surrounded by different types of content across different kinds of environments.The three different kinds of content against which the video ads were placed were as follows – content from premium publishers, content generated by users but from established creators, and content generated by users but from everyday people.
The study included more than forty-five hundred participants. A variety of combinations of content and ads were delivered to the mobile phones of the study participants across distinct environments, viz. – non-feed environment on a video aggregator, in-feed environment on a social media platform – Twitter, and non-feed environment on publisher sites.
Effectiveness of Video Advertising
The findings of the study are important for contextual advertising companies. The study revealed that the type of content adjacency significantly influences performance of a brand's ad. When video ads were surrounded by high-quality and highly trustworthy content, an increase of twelve percent in participants' purchase intent was observed because of high trustworthiness, while an increase of nine percent in buying intent was observed because of high quality. High-quality and highly trustworthy content scores high on brand safety.
Premium content fetched a greater positive opinion from study participants in comparison to user generated content. Therefore, brands whose video ads were placed against premium content were perceived by the participants as more interesting and favorable.
Video ads placed against user generated content created by established content creators were regarded by participants as more trustworthy and relevant in comparison to the video ads placed against user generated content created by average or non-established content creators.
To participants, non-feed pre-roll video ads appeared as more forced upon them in comparison to in-feed pre-roll video ads. Participants found in-feed pre-roll video ads to be more relevant in comparison to the non-feed video ads. In-feed video ads had more positive impact on participants' buying intent and brand favorability in comparison to control.
The study clearly shows the importance of the quality of surrounding content in video advertising. By using AI-powered contextual advertising technology, marketers can precisely place ads against high-quality and contextually relevant content, thereby boosting brand favorability, brand trust and purchase intent, and creating deeper connections between consumers and brands.