How to Boost Instagram Post like a Pro!
| 24 May, 2022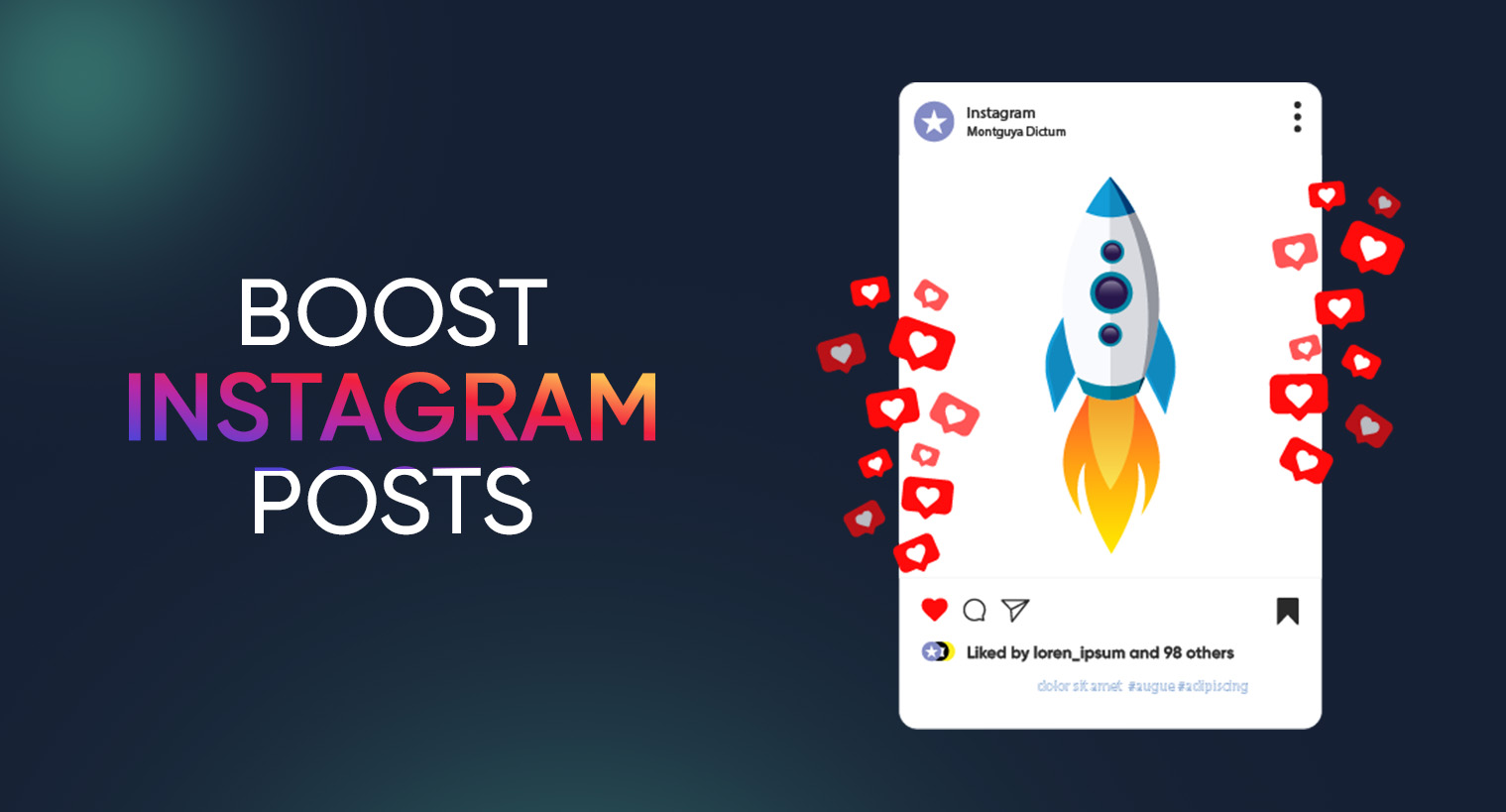 Do you want to run a paid social campaign?
Do you wish boost engagement on your existing posts?
If you answered yes to any of the above questions, then it is probably the best time for you to promote your posts. Have you ever heard about Instagram promotion (a.k.a Instagram Boosting)? It comes to play if you wish to pay to promote (or boost) a post to users beyond your own following.
If you're active in the world of social media, you must be familiar with promotions, ads, and boosting posts. As you scroll down the feed you might also notice posts that have "sponsored" written at the top. Have you every wondered why do they keep coming up on your feed? They are the 'boosted' posts. This means that when someone boosts an Instagram post, they put the money in the post to ensure that a vast amount of people will see that photo.
If you're a brand that is struggling with engagement and reach, or you just want to learn how to boost your Instagram post, you've arrived at the right place. We'll walk you through the steps on how to boost your Instagram post and what all things are to be looked at when boosting.
What is Instagram Promotion (or Instagram Boosting)?
Instagram Boost refers to promoting your post by paying so that it is seen by maximum number of people. When you promote or 'boost' a post on Instagram, it will also appear on the feed of the people who don't follow you. These promoted posts can be seen in the Stories or the Explore tab.
One of the benefit of boosting your post is that it reaches a larger audience which in turn gets more engagement on your posts and can provide you more number of followers too.
What are the Different Types of Instagram Post you can Boost?
There are various types of Instagram posts which you can boost. These are as follows –
Photos
Videos
Carousels
Stories
Posts with product tags
How to Boost a Post on Instagram?
When you boost any post on Instagram, you pay the social media platform to display your post to more of your followers, a specific targeted audience you've chosen, or a recommended list. After you boost your post, it will appear in the feeds of your target audience as a sponsored post.
The right place to begin when boosting a post on Instagram is to ensure that you have the eligibility to create an ad or boost it in the first place. Go to your Instagram page and click on a post. If you don't see "Promote" under the post, one of two things requires to be done:
You need to switch your account to a Business Account. 

If you have a Business account, but still are facing issues, you might not be an admin of the Facebook page that is linked to your Instagram professional account. If that's the issue, reach out to the admin of the Facebook Page and make them add you!
Also Read: Why Do You Need to Try Instagram Explore Ads
Do you need a Facebook Account to Boost an Instagram Post?
Yes, as your Instagram page must be linked to a Facebook page to create ads. Unfortunately, that account you've wished to delete since the time you were in high school must stay.
Now get your card ready because it's the right time to boost your posts.
Select an existing post that you wish to boost.

Once you've finalized the post, click the " "Promote" or "Create Ad" option at the bottom of the post
Choose your goal
Now, what's your CTA for this post? Do you need more profile visits? Do you want it to reach a vast amount of people? More direct messages? Website traffic? Whatever the goal is for your post, make sure to pick the best option that will be helpful for you.
Choose your audience
Who are you targeting? Is there any specific group? When picking your audience, you have the choice to select "Manual" or "Automatic." If you pick Automatic, Instagram will target an audience that is similar to the followers you already have.
Example: If you own a car company in Manhattan, your target audience will likely be Manhattan car lovers.
Set your duration and budget
How much longer do you need your ad to run and how much are you ready to pay for the ad? This is where you enter that information. Instagram will analyze the expected clicks and reach that your boosted post will captivate once you post your ad live.
Create the promotion
Now that you've chosen the post, pick your audience, and fix your budget and duration, and it's time to go viral! Your ad will be sent for review to ensure that it fulfills Instagram's ad policies. Once it's been approved, you'll get a notification that it's running.
Once the ad completes running, you can review its performance under the insights tab.
Recommended: How to reach more audience with correct Instagram Hashtags
What are the Benefits of Boosting an Instagram Post?
With roughly 1 billion active users, Instagram is undoubtedly one of the most popular social networks worldwide. On top of that Instagram has high engagement rates with posts averaging around 1.94% in contrast to Facebook, and Twitter which have engagement rates of 0.07% and 0.18%.
Still not convinced why you should start boosting posts on Instagram? Here are few other reasons which might convince you to promote an Instagram post –
To get more audience engagement: Promoted or boosted posts can help you get more likes, share and comments which can help you achieve organic reach and new followers.
To make your brand more visible: If you are trying to reach the audience who don't even follow you, or new people who are likely to show interest in your brand or services, then boosting a way is great way to achieve this goal.
Drive more traffic to your website: If you're promoting a post with a link to your website, then you can track how many people are clicking the link to reach your site. Not only this, but promotes posts can also help you to achieve more sales or sign-ups.
Reach your target audience more effectively: With the help of the Instagram targeting, you have the power to limit who can see your promoted posts. You can target this by location, age, gender, and more to reach more interested customers only.
Key Takeaway:
So, now that you have learned how to boost your post, it is a good time to start thinking about how to use the content you already produce into paid sponsorships from brands. If you're trying to discover new techniques to boost awareness that aren't putting assets behind an ad, make sure you learn all the techniques about the hashtags. With the correct hashtags, you'll be able to engage more people and have even better reach on posts.