All You Need to Know About the Extraordinary Facebook Business Suite
| 13 Apr, 2022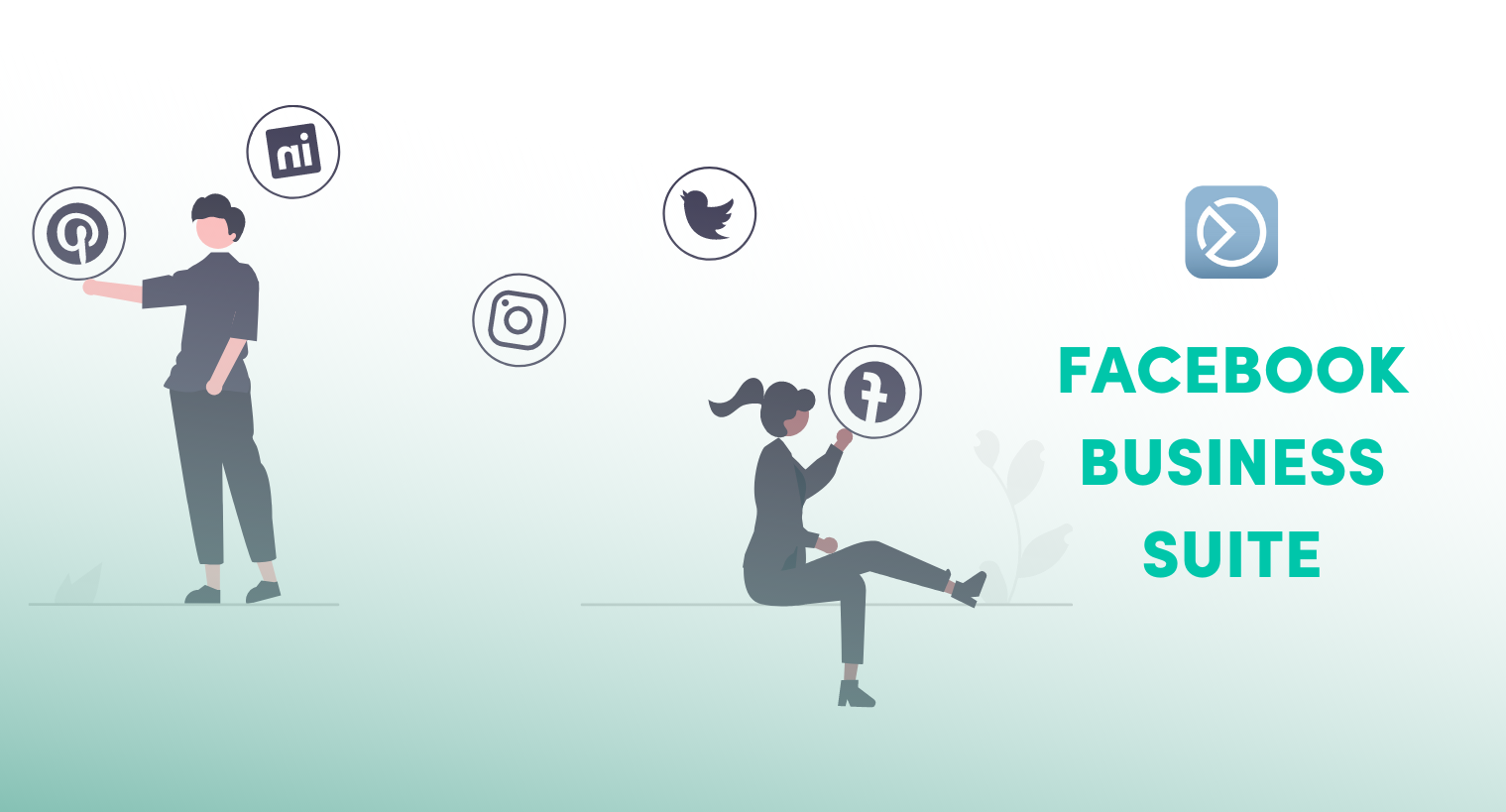 Are you looking for a convenient and better way to manage your Facebook and Instagram marketing? Have you heard about the latest Facebook Business Suite?
In this article, you'll learn what Facebook Business Suite is, how it is better than Facebook Creator Studio and Business Manager, and whether it's the right tool for your venture.
What is Facebook Business Suite?
The Business Suite for Facebook is a free Facebook Page Management tool that permits admins to manage Facebook Pages, Instagram accounts, and Messenger interactions from a single dashboard. Meta Business Suite has substituted the Facebook Page Manager applications. You can use Business Suite Facebook either on the mobile app or your desktop.  
What can You Do in the Facebook Business Suite?
View notifications

Answer to messages and comments

Schedule posts, stories, and advertisements

Get insights, tips, and goals that can assist you with improving your performance.
Facebook Business Suite vs. Facebook Business Manager
The FB Business Suite and Facebook Business Manager are two different tools. Business Manager has been around for a long time and is the ancestor to Business Suite. It allows you to manage resources like pages, ad accounts, product lists, and client roles.
While marketers can currently pick between the two tools, the business suite for Facebook will eventually replace Facebook's Business Manager. In the Business Suite, you can do all you could already do in Business Manager, including managing business resources under "Settings."
Assuming you test the new Facebook Business Suite ("Meta Business Suite" now), there are guidelines for switching back to Business Manager. But, we highly recommend adjusting to the new Business Suite, as we don't know for how long the Meta Business Manager will continue to be supported.
Facebook Business Suite versus Facebook Creator Studio
The Facebook Creator Studio and Business Suite Facebook are often confusing as they have various standard features, especially content creation and planning. 
That being said, they are as yet two separate tools, and both are valuable. Facebook's Business Suite helps you create and schedule posts, stories, and ads.
Facebook's Creator Studio has a couple of more tricks up its sleeve. It includes additional post arrangement options, monetization features, post-testing, and a royalty-free sound collection.
Facebook Business Suite suits brands with active ad accounts, while Creator Studio will turn out best for all creators. If you wish to go beyond simple post creation and planning, you can use the Creator Studio with Business Suite.
Also read: 8 Social media trends to watch out for in 2022
Who should Use Facebook Business Suite?
Anyone with a business on Facebook (including Pages or Instagram accounts) should strongly consider using the Business Suite, especially if you have different accounts to manage.
Meta Business Suite is available to use free of cost; however, it offers various benefits and features, and the way they're all condensed and streamlined is priceless. It also facilitates teamwork, making the whole process simpler whether you're a single person managing it or part of a vast team.  
Features of Business Suite and How to Use Them
Creating and Curating posts
Creating and scheduling posts is one of the most convenient features of the Business Suite. To do this, 
Go to Posts and stories in the menu on the left side of the dashboard. There, you will see a post creator, complete with a preview.

You can type out your copy in the post creator, add a photograph or video, and provide a location for your post. 

You can add a link and even include a call to action. 

And finally, you can choose the account you'd like the post to be published on. Then, either you can publish it right away or schedule it for later.  
2. Getting Insights
Facebook Business Suite insights include a solid arrangement of insights tools that you can use to see how your content is performing.
Here's the way to access your Insights:
From your left-hand navigation menu, click on Insights.

You'll have the option to see an overview of your business' performance. It includes a list of your reach, recent post-performance details, audience stats, and Instagram insights (if your Instagram account is linked).
Adding New Clients and Jobs
Adding teammates to your page can be a helpful way to get additional help with your content creation workflow.

To add more roles or new members to your Facebook Page, go to 'All Tools' in your left-hand navigation menu. Then click on 'Page Settings.'

From there, click on 'Page Roles.'

You can now see who is assigned to a role on the page. If you wish to add someone new, select their position from the drop-down menu in the center of the page.

Admins have the access, so it's not prescribed to make such a large number of users admins of the page; instead, you can allow users different access with roles like analysts, advertiser, moderator, editor, etc.  

Type in your teammate's name. Then, click on 'Add.' 
You're good to go!
Making Stories
From your dashboard, click on 'Create Story.'

Click on 'Add Media' to upload a picture or video to your Story.

You'll see a preview of your Story, and you can choose if you wish to post it on Facebook, Instagram, or both.

You can add text, stickers, or even crop your story image to add context. You can see these in the model underneath.

Embellish your Story however you need, then click on 'Share Story.' 

Likewise, you can schedule your Story to post on a specific date and time. It allows you to create content in advance, so you're not stressed over creating and uploading it last minute.
Final Thoughts:
The business suite for Facebook is an excellent tool for marketers, advertisers, and entrepreneurs. It works with Facebook, Instagram, and Messenger, and you can use it with various other third-party platforms.
As the platforms evolve and expand, Business Suite will probably change, offering new features to help us keep up with the latest trends. It's wise for brands to get familiar with the interface to know how to use it when needed.  
What is your take on this? Have you started using Facebook's Business Suite yet? To get the latest marketing-related updates, stay tuned with us