The Super Bowl Spectacle: Advertisers Paradise
| 14 Nov, 2023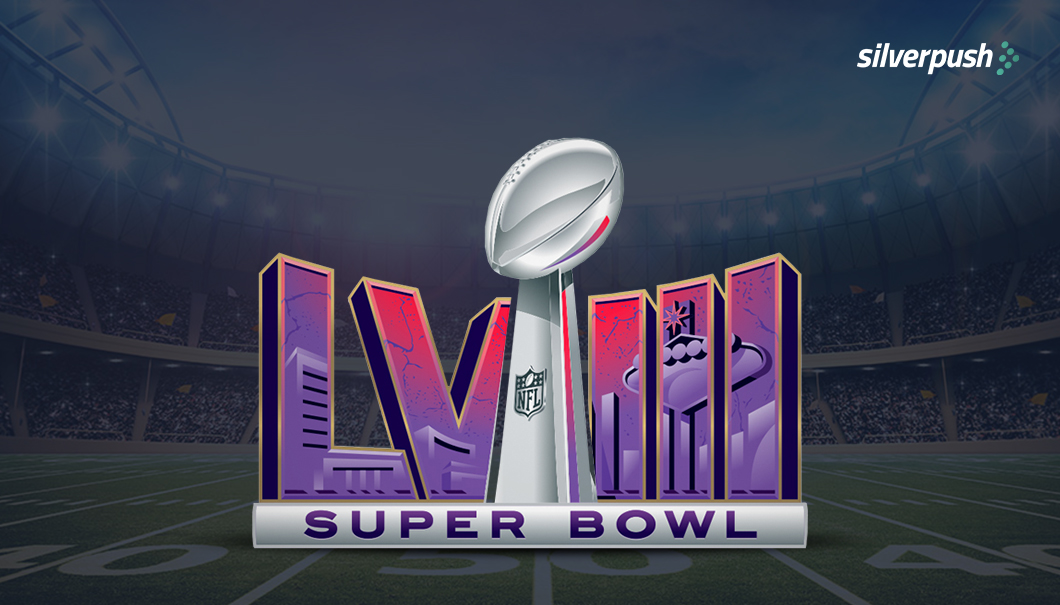 The Super Bowl, a pinnacle event in American sports culture, is more than just a championship game; it's an advertising extravaganza that captivates millions of viewers. According to recent statistics, the 2023 Super Bowl garnered a viewership of over 120 million people, solidifying its position as one of the most-watched television events in the United States. The estimated ad cost for this year's event has surged to a staggering $6 million for a 30-second spot, showcasing the monumental significance of advertising during this broadcast.
For brands and advertisers, the Super Bowl represents an unparalleled opportunity to make a lasting impact and amplify their message to a massive and engaged audience.
Online video is changing what it means to be a Sports fan
Being a sports fan isn't just about watching the game live on TV anymore. There are three trends related to sports content on YouTube, showing that today's sports fans are becoming even more passionate thanks to online videos.
There is more to the game for sports fandom
50%+ growth in watchtime of "funny" sports videos on Youtube
60%+ growth in watchtime of sports "interview" videos on Youtube.
Reach Sports fans where they are watching on their terms
70 out of the top 100 sports videos on Youtube have titles like "great", "greatest", or "best".
90+ growth in searches for football "highlight" videos on Youtube.
Sports fans are hungry for the good stuff
80% of sports fans says they use a computer or smartphone while watching live sports on TV.
30% of sports fans say they prefer to watch live sports on their smartphone or table
Mirrors – Silverpush's Advanced Contextual Solutions For The Big Game
In the ever-evolving landscape of digital advertising, Silverpush stands at the forefront, providing advanced contextual solutions tailored to the grandeur of the Super Bowl. With its pioneering Mirrors offering, Silverpush introduces a paradigm shift in the industry of video context-driven precise targeting.
Complete brand safety and suitability are ensured, accompanied by data-driven ad performance that empowers brands to align their advertisements with relevant and high-performing content. The result? Enhanced engagement and amplified brand recall, a winning formula for any advertiser looking to make their mark during the Super Bowl frenzy.
Leveraging precise targeting, Silverpush's technology correlates engagement metrics with contextual relevance, ensuring that high-performing and relevant videos are exclusively targeted. Moreover, the platform draws the strengths of:
1. Multivariate testing to decipher audience preferences and refine advertising strategies accordingly.
2. Dynamic campaign delivery that automates and optimizes campaigns in real-time, mitigating ad wastage and maximizing impact.
Building a Super Bowl Targeting Profile With Mirrors Generative AI
In the quest to capitalize on the vast potential of the Super Bowl audience, advertisers often encounter the challenge of reaching untapped or overlooked demographics. This is where Silverpush's Mirrors Gen AI steps in, reforming the way advertisers approach audience targeting during the Super Bowl.
By understanding the intricacies of audience behavior and content consumption, Mirrors Gen AI unlocks a treasure trove of insights, enabling advertisers to tap into previously uncharted territories.
Tap Into The Overlooked & Untapped Audience – The Process
Every time a consumer navigates the online sphere, they leave behind a trail of digital footprints, revealing their intent and preferences. From the articles they pursue to the devices they utilize, these subtle cues serve as valuable indicators for advertisers seeking to connect with their target audience.
Mirrors Generative AI comprehensively maps these nuanced patterns by employing a two-pronged approach:
Scanning across the Internet: By meticulously scrutinizing webpages, surveys, and a myriad of Openweb content, the technology delves deep into the nuances of consumer behavior, surpassing surface-level understanding to unearth invaluable insights.
Analyzing historical data: Leveraging the power of predictive AI, Mirrors Gen AI extrapolates future outcomes based on historical data patterns and campaign-specific information, enabling advertisers to make informed decisions tailored to the Super Bowl audience's preferences.
In essence, Silverpush's Mirrors Gen AI identifies correlations between audience personas and contextual factors, enabling advertisers to strike the perfect balance between scale and propensity to act, all while aligning with the specific KPIs of their advertising campaigns.
Make Your Mark At The Super Bowl: Explore Mirrors Gen AI – Book A Demo Today!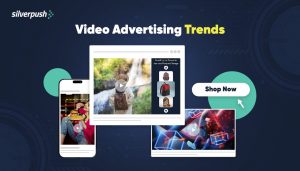 BLOGS
Unlocking the Vault: The Secret Trends Driving Video Ads in 2024 and Beyond
Video advertising has emerged as a pivotal element in the domain of content marketing strategy. Whether it's a concise 30-second ad, an interactive campaign, or captivating live footage, integrated videos within your content stand out as a highly favored and efficacious means to captivate your audience.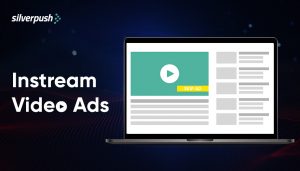 BLOGS
What are Instream Video Ads & What's so great about it?
Navigating the marketing industry can be daunting with its ever-evolving landscape of acronyms and dynamic definitions. The latest puzzle to unravel? Instream video. To empower marketers, let's delve into what are Instream video, highlighting recent updates, the pros and cons, aiding in an informed decision tailored to specific marketing goals and ...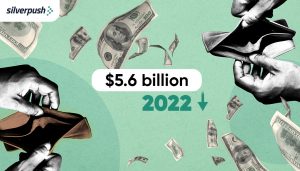 BLOGS
$5.6 billion of digital ad spend was wasted in 2022: Are you Doing it Right?
As someone who creates a bunch of ads, both traditional ones and some really out-there experimental ones, you've always had this nagging question in your head. It's like, are your efforts actually hitting the mark, or are they just disappearing into the online void? According to a report of Digital Media ...