How to Grow Your Reach with Instagram Hashtags?
| 16 Mar, 2022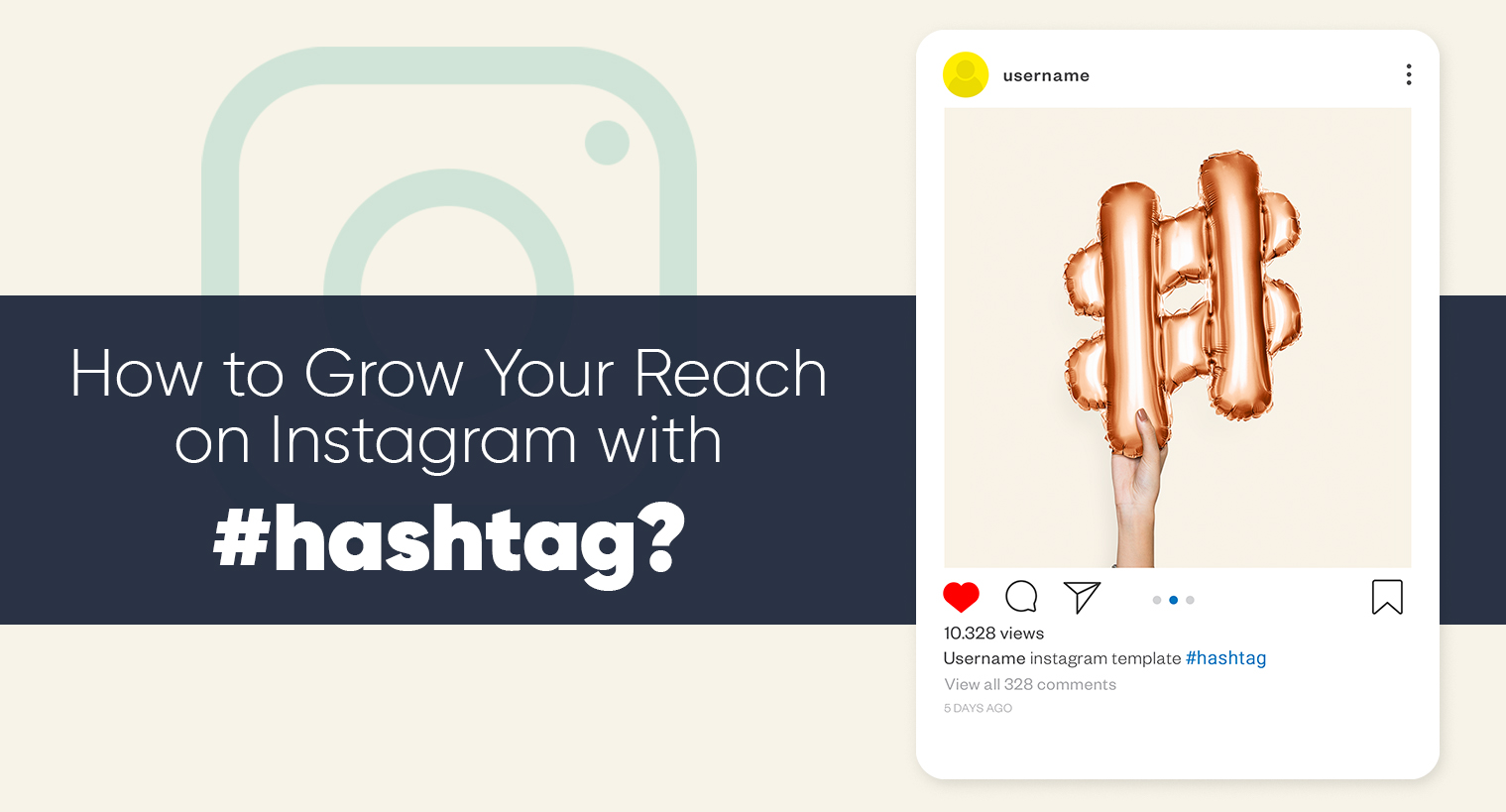 What's in your Instagram caption? Is it #instagood and #love? Or is it more #branded? How much efficiency do you devote to thinking about your Instagram hashtags? If you're dipping your toes in the water of hashtags, it could feel like more is better, but this isn't always the situation. Keep reading to get familiar with using hashtags on Instagram that could help your brand and how to put these strategies into motion.
What are Instagram Tags?
The primary thing to know is what are these hashtags? The best hashtag combines numbers, letters, and emoticons with the # symbol. These hashtags can make your content more discoverable by more audiences. 
The following query is, why do people use these trending hashtags on Instagram?
Hashtags are used to grow Instagram's audience, and you can likewise use them to build an online community. Look at this image, it clearly shows the importance of hashtags in improving your reach.

For instance, when the Covid-19 pandemic hit the globe, Nike used #playinside to connect more local populations through their brand.
How many Hashtags can you Use on Instagram?
Another question emerges: What number of hashtags should an individual use on Instagram? You can include up to 10 hashtags in your story and 30 on your regular post. These hashtags are allowed per story or post; however, this doesn't imply that you should use this considerable number of hashtags. The most recommended number of hashtags to use is between 1 to 3.
The most Effective Way to Use Hashtags
You should add up to 30 relevant hashtags in your caption whenever you create an Instagram post. It helps people to find your content.
For example, if you post a picture showing yourself relaxing in the sun at a yacht, you could add #summer, #travel, and #yachting, and other relevant words.
Instagram will then arrange your post according to your tags. Your post will appear for individuals who search for any of these terms.

Why use hashtags for your brand? Instagram hashtags have many advantages for your brand. Regardless of what your Instagram goals are, you can still get benefits.
Hashtags Make your Posts Discoverable:

If you add trending hashtags on Instagram, anybody who searches for that hashtag will see your post. It is an excellent way to engage new individuals who may be keen on your content.
Hashtags Help your Target Audience:

You can empower the use of branded hashtags as one more approach to engaging. Search results with tags are saved, as are feed posts and stories with tags.
Hashtags Increment Commitment:

Studies have shown that posts with hashtags get a more significant number of preferences and remarks than posts without hashtags. Hashtags are a decent method for empowering commitment in your posts.
Hashtags Make it Simpler for others to Share your Content:

One of the main advantages of using hashtags is that they allow individuals who aren't following you to find your content. Assuming somebody sees a post they like, they can undoubtedly share it with their followers by clicking on the hashtag. It helps to increase the reach of your posts and increase your audience.
How to Find the Best Hashtag for Yourself or Your Brand?

First and foremost, look at the competition in the business. Search for the hashtags that are used by the competitor business. Then, search for the hashtags already being used by a vast community or many people.
Searching for these already used hashtags will help you grow your followers and reach the individuals who are interested in your business. For this reason, you need to keep an eye on your followers' hashtags.
One of the most exciting hashtags is simply the one that you create. Make a catchy and appealing hashtag for your brand and let your audience know about it by adding it to your posts, bio, and stories. In this way, you can engage a large number of audiences.
What's the Right Way to Use Instagram Hashtags?
It is constantly viewed as an essential factor to use hashtags accurately. Therefore, while creating your Instagram post, try to add content-related hashtags below in the caption. These content-related hashtags will presumably help individuals find your content more than before, resulting in more reach on your IG.
Use of Trending Hashtags:
Remember only to use relevant hashtags to your content niche. Then to get more reach, always search and select popular hashtags. They will lead your Instagram followers and views to another level when people search those popular tags and reach out to you. 
Number of Vital Hashtags:
Instagram permits you to use just 30 hashtags on each one of your posts. Presently it depends on you to use them as per your wish. While adhering to Instagram directions, Instagram has recently offered this guidance to the creators to keep the number between 3-5 hashtags.
Conclusion
Instagram tags play a significant part in increasing reach on your profile. The thing is to use them accurately. They can impact your Instagram growth which assists you with expanding your Instagram business.
Liked what you read? We have more blogs revolving around social media like 8 Latest Social Media Trends to Watch Out For In 2022.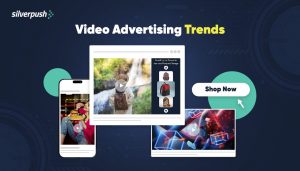 BLOGS
Unlocking the Vault: The Secret Trends Driving Video Ads in 2024 and Beyond
Video advertising has emerged as a pivotal element in the domain of content marketing strategy. Whether it's a concise 30-second ad, an interactive campaign, or captivating live footage, integrated videos within your content stand out as a highly favored and efficacious means to captivate your audience.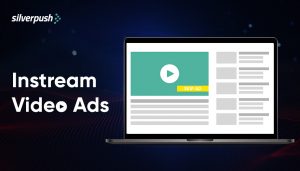 BLOGS
What are Instream Video Ads & What's so great about it?
Navigating the marketing industry can be daunting with its ever-evolving landscape of acronyms and dynamic definitions. The latest puzzle to unravel? Instream video. To empower marketers, let's delve into what are Instream video, highlighting recent updates, the pros and cons, aiding in an informed decision tailored to specific marketing goals and ...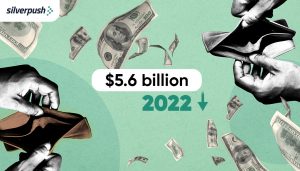 BLOGS
$5.6 billion of digital ad spend was wasted in 2022: Are you Doing it Right?
As someone who creates a bunch of ads, both traditional ones and some really out-there experimental ones, you've always had this nagging question in your head. It's like, are your efforts actually hitting the mark, or are they just disappearing into the online void? According to a report of Digital Media ...