How Does Silverpush Ensure Brand Safety and Suitability on YouTube? 
| 17 Oct, 2022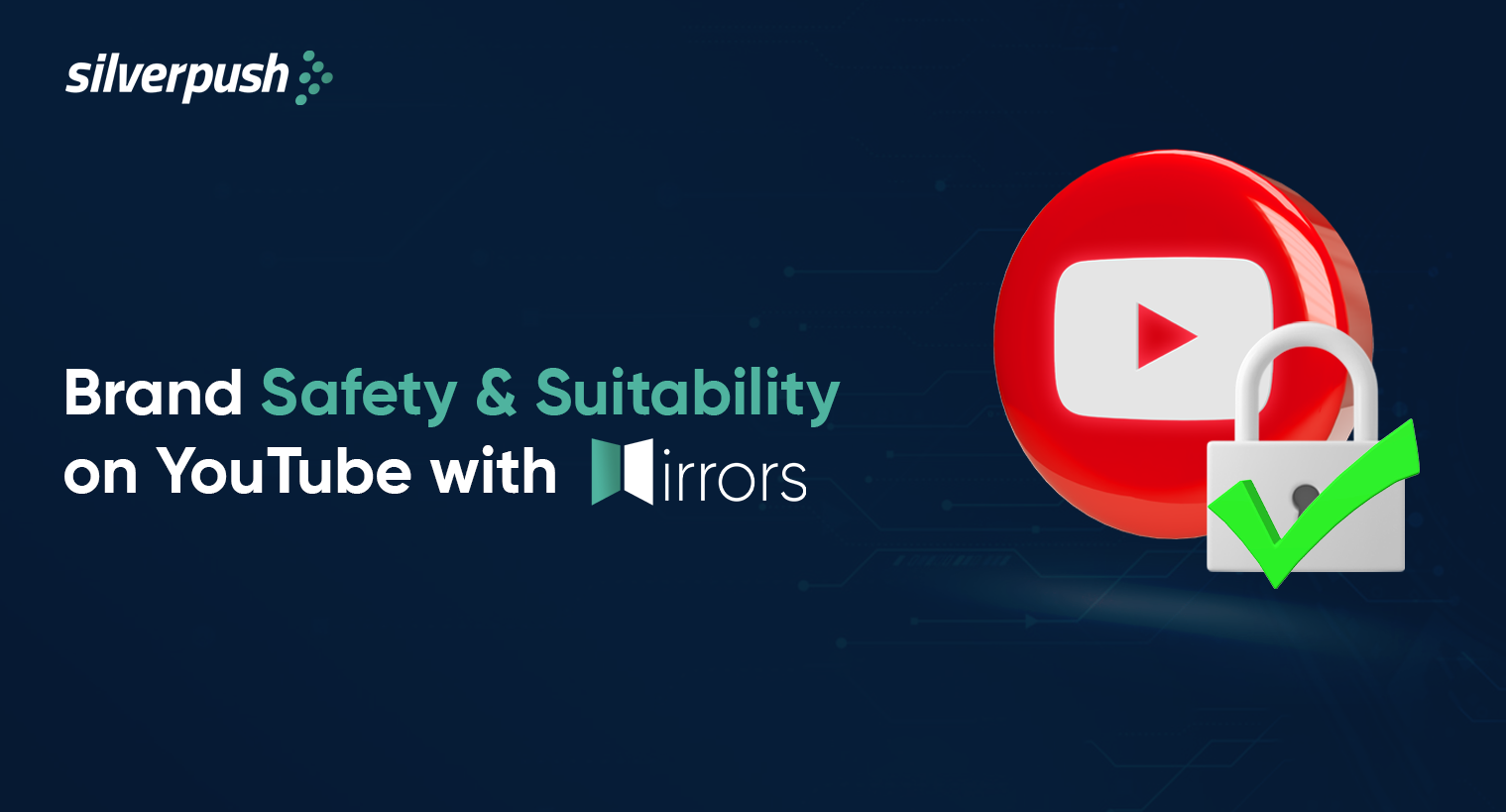 Silverpush ensures that brand advertisements are displayed on brand-safe content without over blocking their reach.
In an age where consumers increasingly choose to watch videos on demand, YouTube has become the most popular video platform worldwide. 
According to a survey done on YouTube, there are 2.1 billion YouTube users worldwide and around 500M hours of video content is uploaded to the video platform every minute.
The video giant has become the leading online destination for millions of users from around the world. YouTube has 81% reach in the United States, and its mobile versions are doing equally well abroad.
As we can witness an increasing number of consumers shifting to the digital sphere, the necessity to maintain brand safety and suitability on YouTube has also risen.
YouTube advertisers demand campaigns that are not only safe and suitable but those that perform well. 
Unfortunately, often it happens that the measures they're taking for safety and suitability are so restrictive that the good content along with the bad gets blocked from the ads getting displayed on it. This affects both scale and ad performance negatively. 
This blog is for every agency, advertiser, or publisher who is on the lookout for best practices to ensure brand suitability on YouTube at every stage of their ad campaign.
Demand for Brand Safety and Suitability Worldwide
37% of media agencies believe that without brand suitability measures, ads may serve in unsafe contexts.
Brand safety and company suitability are always changing and play an important part in sustaining a brand's reputation in the digital advertising sphere.
Brand safety policies have been highlighted by digital marketers, agencies, and media alike. This is critical if you do not want to lose clients as a result of poor brand alignment.
Even after spending millions of dollars on advertising, any company would not want to mix fake news with genuine digital advertising.
During the COVID-19 times, the industry has seen an inclination toward brand suitability. Customers demand more from brands and want more control and confidence in the solutions they use.
Brand suitability bridges the risk-opportunity gap by enabling digital marketers to target safe, acceptable, and brand-building material using context-based restrictions.
Challenges Faced with Brand Safety and Suitability on YouTube
Brand safety is concerned with preventing the loss of trust between a brand and a customer. This is because, without trust, income, brand equity, and consumer interests are lowered or eliminated.
The solution to this challenge is a transparent digital advertising brand safety vendor relationship.
Advertisers must understand that the brand safety approach used for their digital advertising initiatives works at the speed of culture. 
This can help in absorbing new issues as they arise, and does not over-block information or allow unsafe/unsuitable content to pass through.
This happens mostly during keyword blocking and domain-level allow and blocklisting. Many keywords with varied meanings and URL domains that store information on a wide range of topics are shelved as a result of over-blocking.
Many businesses fail to implement brand suitability successfully owing to an inability to identify a holistic solution.
According to a recent survey, 49% of marketers have experienced brand suitability failure, 54% have faced customer antagonism, and 44% have lost money as a result.
How Silverpush Ensures Brand Safety and Suitability on YouTube?
Mirrors by Silverpush is the world's first AI-Powered in-video context detection technology that is redefining the limits of contextual brand suitability for YouTube advertising. 
The technology drives greater campaign transparency and unlocks potential performance for advertisers wishing to avoid unsuitable content or categories of lesser relevance to the brand.
It focuses not only on brand safety but also on context-relevant brand suitability. Brand safety controls are delivered without killing your reach and tackle the problems of over-blocking.
Deeply trained proprietary AI models recognize custom-defined dangerous circumstances in streaming video, such as faces, actions, objects, and sceneries. These films are divided into several categories, including smoking, adult, violence, crashes, guns, terrorism, and others.
Along with this, it also focuses on brand suitability through text & sentiment analysis, engagement metrics, and organic influence at the video level.
Brand suitability is no longer only about safeguarding your brand; it is also about how marketers may choose which types of content providers to support with ad dollars.