How Does Silverpush Ensure Brand Safety in CTV Advertising?
| 03 Jul, 2023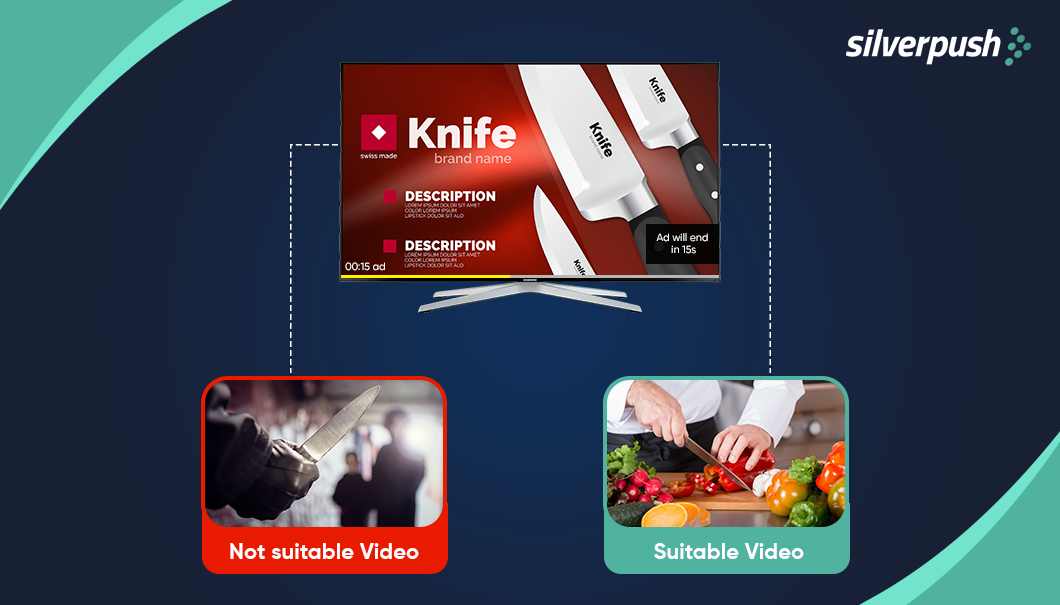 Connected TV (CTV) is an exceptionally fast-growing advertising channel that continues to gain momentum with no signs of slowing down. 
According to data, 87% of US TV households have at least one Internet-connected TV device.
As the number of CTV households continues to rise, advertisers are swarming toward this dynamic advertising platform to maximize the impact of their ad campaigns.
However, it is essential for advertisers to maintain brand safety in CTV advertising by ensuring their ads are not placed alongside inappropriate or offensive content. Failing to do so could severely damage the advertiser's reputation and alienate its customer base.
Brand Safety Issues on Connected TV Advertising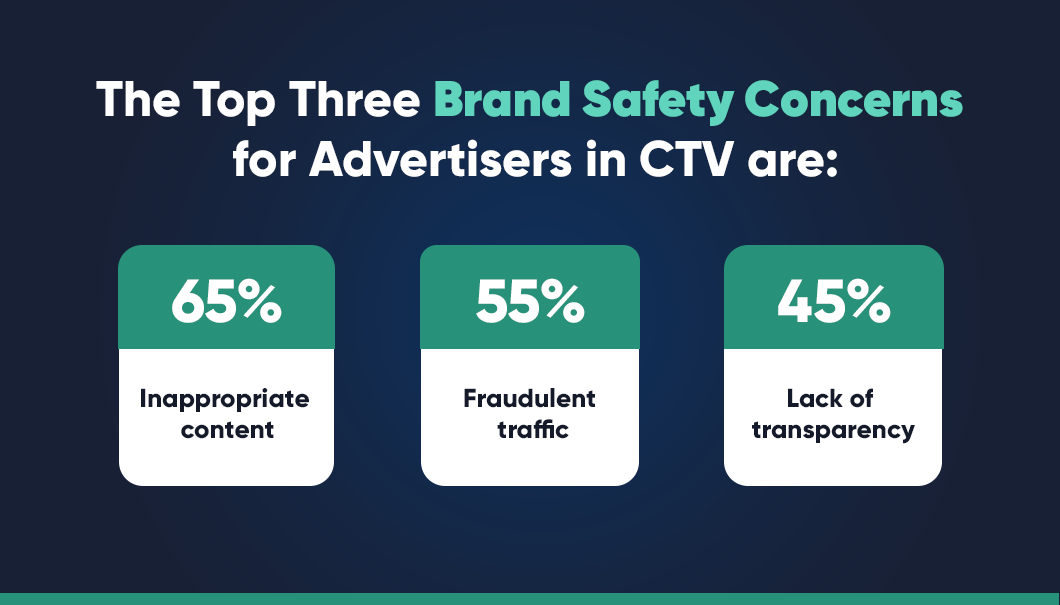 In 2022, the global brand safety loss was around $3.1 billion and is projected to reach $3.4 billion in 2023. 
An eye-opening study conducted by the IAB revealed that a significant 72% of advertisers express concerns about brand safety specifically in the context of CTV advertising.
Adding weight to these concerns, the same study found that 58% of advertisers have encountered instances where their ads were displayed alongside non-brand-safe content on CTV platforms.
These alarming statistics are further supported by real-life examples that highlight the pressing need for brand safety measures in CTV advertising. These instances serve as concrete evidence, illustrating the potential risks and consequences of ads being associated with objectionable or offensive content.
What is the Example of Brand Safety in CTV Advertising?
In 2021, the luxury goods brand faced a brand safety issue when its ads were shown alongside violent content on a CTV platform. The ads were placed next to a platform known for its violent content. 
This led to complaints from the product's customers, who were concerned about their brand being associated with violence.
The brand quickly apologized for the incident and took steps to prevent it from happening again. 
The company worked with the CTV platform to ensure that its ads were placed alongside brand-safe content in the future. It also updated its brand safety policies to include CTV advertising.
This incident shows that even the most experienced brands can face brand safety issues on CTV. It is important for brands to be aware of the risks and take steps to mitigate them.

Mirrors TV: Placing Ads in Safe and Suitable Environments for Effective Engagement
Silverpush Mirrors TV is an advanced contextual solution for CTV advertising; leading the way in offering the world's first in-video visual and audio recognition technology, enabling frame-by-frame in-video analysis for CTV.
With its state-of-the-art technology, Mirrors TV empowers advertisers to seamlessly align their ads with the relevant content viewers are engaged with, ensuring a harmonious and immersive viewing experience. 
Its cutting-edge AI-powered technology revolutionizes targeting and enables personalized, contextually relevant ads in a secure and suitable environment. Also, the platform leverages enriched 300+ verified IAB category segments, without relying on metadata.
To ensure brand safety in CTV, the platform adheres to privacy regulations such as HIPAA, GDPR, and CCPA. Thus, ensuring refined and accurate targeting to meet suitability needs, allowing brands to easily avoid unsafe, unknown, or unverified channels through custom exclusion features.
Also Read: How Does Silverpush Ensure Brand Safety and Suitability on YouTube?
How Does Mirrors TV Works? 
We utilize cutting-edge AI models to process CTV content, extracting relevant context from the video feed frame by frame with our advanced frame detection algorithms. Our technology enables us to accurately analyze and categorize video content, providing valuable insights for targeted advertising and content recommendations.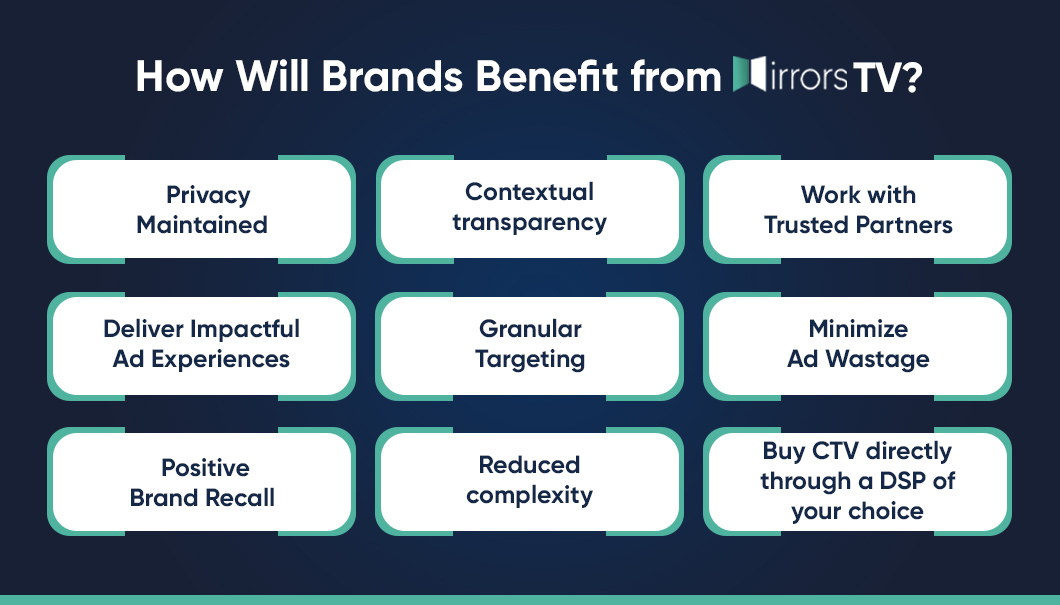 Last Words
Mirrors TV recognizes the significant concern of advertisers regarding brand safety in CTV advertising, and therefore, it plays a crucial role in ensuring the placement of ads in both relevant and secure content. By forging partnerships with trusted and reliable associates, Mirrors TV effectively avoids unsafe, unknown, or unverified channels. Furthermore, Mirrors TV offers customizable exclusion features, enabling advertisers to maintain greater control and ensure their ads appear only in safe and verified environments. With these measures in place, Mirrors TV provides advertisers with the peace of mind they seek, while delivering impactful advertising campaigns.