FAQs on Parallels
| 07 Oct, 2022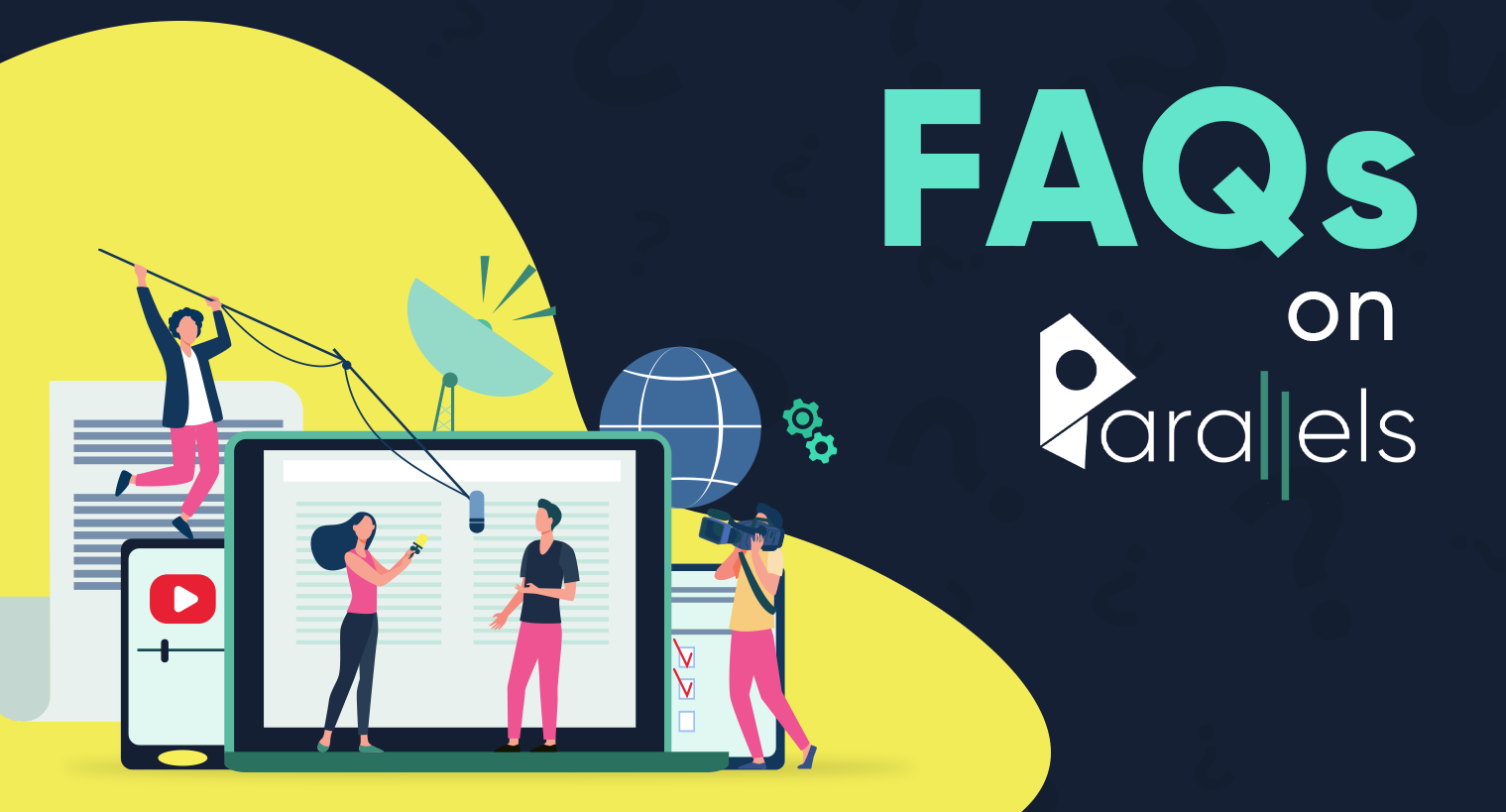 What is Parallels?
Around 80% of the audience use mobile phones alongside watching TV during commercial breaks. Parallels, a real-time moment marketing platform displays ads parallelly on second-screen devices to recapture viewers' attention. The ads displayed are aligned with the user's interests and thus providing a better ad recall and improved purchase intent. 
Which are the Platforms & Devices on Which Parallels Work?
Parallels works on CTV, mobile devices, laptops, and desktops. Also, it operates on social, display, and video across various screens.
What are the Different Ad Triggers on Which Parallels Operates? 
1. Sports Sync
Parallels engages sports fans by automatically activating sports ads based on real-time sporting events, running contextual creatives, and synchronizing digital ad placement during TV commercials.
2. Weather
By synchronizing real-time weather notifications with brands' commercials, Parallels delivers brand messaging to the audience at the correct time. With weather API triggers such as temperature, wind speed, humidity, pollen, cold, and flu data, you may experience incremental outreach in multiple nations, states, and localities.
3. Pollution
Air pollution has been a source of concern worldwide. As a result, the Air Quality Index (AQI) is an important trigger for brands of air purifiers, breathing masks, health supplements, and associated health equipment, among others.
4. Current Trends
Trending events such as new economic policies or fashion week are discovered and used to activate adverts in real-time using Parallel's NLP and AI-driven context detection technology.
Why Should Brands Choose Parallels?
Parallels helps brands strengthen their image by running integrated campaigns across multiple platforms. Some of the many reasons why brands should choose Parallels are:
1. Capitalizes on multi and cross-screen usage by syncing digital ads with TVCs to garner the audience's attention.
2. Capture correct moments for the relevant users automatically.
3. Build stronger bonds between brands and audiences with real-time TV ad sync.
4. Deliver contextual messages and digital creatives for various live moments.
5. AI-Powered Technology does the job and leaves behind manual targeting of lists.
How to Reach Us? 
To learn more about Silverpush and its offerings, please click here.
More for You:
FIFA World Cup Qatar 2022: Prepare for the Most Digital World Cup