Moving from Video Interruption to Integration Through Contextual Advertising
PUBLISH DATE: 03 June 2020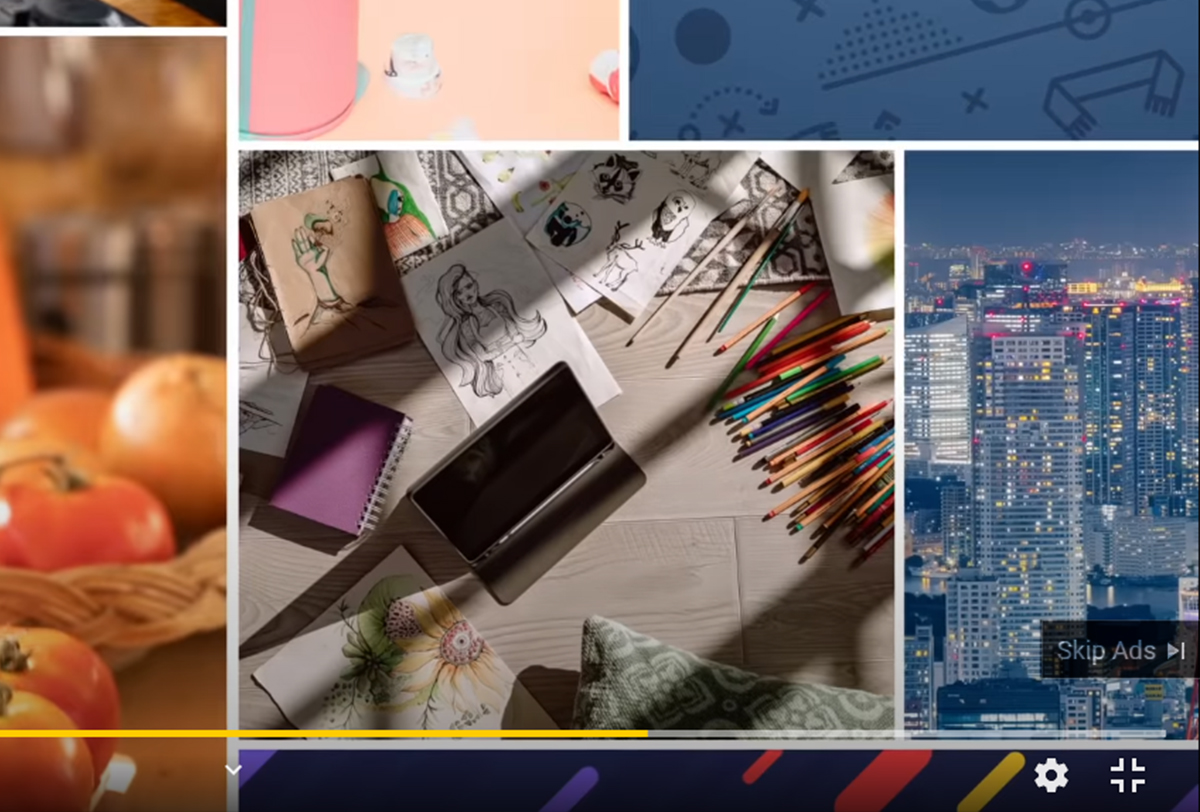 Video advertising has become a highly effective tool for brands and marketers to communicate their messages to online audiences. In the year 2018, $10.228bn were spent in digital video advertising in the United States alone.
Since its inception, video advertising has faced the criticism of being inherently interruptive in nature. Online users tend to skip or ignore ads that appear to them as annoying or interruptive. This non-engagement of users with the ads is a serious headache for marketers, and they are struggling to find the way out.
Research shows that brands are now increasingly concerned about the interruptive user experience when running their video advertising campaigns. For brands, user experience has become a significant factor to consider while devising their video advertising strategy. Brands are trying to make in-video ads more engaging and less annoying for users. In order to draw effective user engagement, ads should be able to capture the user attention in the first few seconds.
Video ad formats also play an important role in driving better user experience and engagement. By deploying better formats, marketers can make their advertising strategy more effective. According to eMarketer, sixty percent of video ads fall in the in-stream category. Majority of the marketers are currently deploying interruptive in-stream ad formats that can be easily skipped or ignored. Pre-roll and post-roll are used more often over other formats such as overlay video and mid-roll. Overlay ad format, which places an ad over the video content, offers an advantage over other in-stream formats of not overtly interrupting the underlying video content being watched by the user. Thus, overlay ads are less annoying and tend to provide better user experience.
Mid-roll format is least favored by the marketers, especially for short video content, because it is highly interruptive. Therefore, marketers are currently mainly utilizing pre- and post-roll in-stream ad formats for achieving their advertising goals and the whole video content itself is being left uncapitalized. Here, the overlay format comes to rescue. It allows marketers to capitalize on the unutilized video content without being interruptive to users.
Brands have identified certain obstacles in the path of video ad innovation. These include inadequate budget, lack of in-house expertise, misaligned in-house teams, lack of agency relationship, and lack of strong external technology partnership. To achieve their video advertising goals, brands and marketers should focus on innovative, non-interrupting ad formats. But only using the right in-video ad format will not work, marketers should make use of robust, efficient and effective advertising technology such as AI advertising, and give utter importance to context. They should serve contextually relevant in-video ads that are well-aligned with the content the user is consuming.
According to the industry experts, video advertising strategy in the future will be impacted by factors such as demand for non-interruptive ads, growth of over-the-top and connected TV ad formats, growth of social networking and video sharing advertising formats, and demand for contextual advertising.
Users' demand for non-interruptive ads on connected TV has grown over the years in sync with the growth in its viewership. Currently, in-stream video advertising on this platform is largely interruptive in nature. Contextual video advertising offers an effective solution to marketers to mitigate this interruption on connected TV and enhance user experience.
By using the right mix of in-video ad formats and contextually aligned ads, advertisers can turn upside down the user experience from being interruptive to engaging. To display contextually aligned video ads, a highly effective solution is afforded by AI powered in-video context detection technology.
However, AI-advertising solutions that are dependent on machine learning, NLP and semantic analysis, miss the mark when it comes to understanding the sub-text, nuanced contexts and complex relationships words have in written or spoken language.
Computer vision powered contextual advertising technology provides very high degree of context relevance. This technology works by accurately detecting contexts in video such as faces, emotions, logos, objects, scenes and activities in order to display in-video ads that are in line with what the user is actively engaging with. Highly contextually relevant ads appear non-interruptive and appealing to users, and boost the chances of users watching or clicking them.
With AI-powered contextual video advertising, marketers can seamlessly integrate ads with the video content the user is watching, thereby providing a non-interruptive, highly engaging user experience.
TV Sync Technology Offers Invaluable Opportunity to Advertisers
PUBLISH DATE: 11 February 2020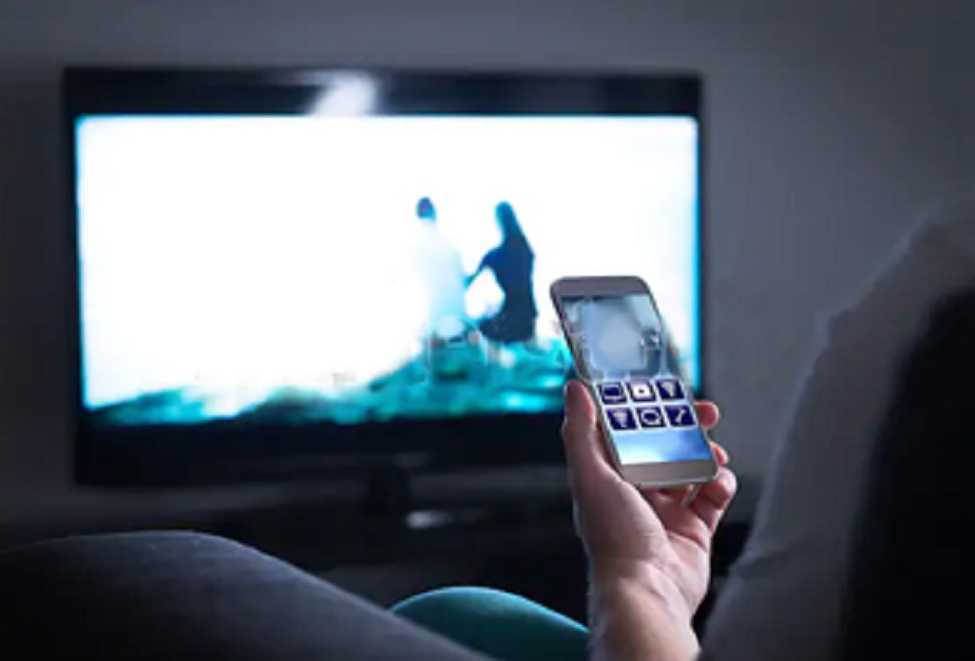 It is now a common thing that a person watching his favorite TV show is having his smartphone in his hand, especially during ad breaks, so that he can remain updated on news, messages, emails and social media.
In a study conducted by Facebook, 94% of the participants held a smartphone in their hands while viewing TV just like holding a TV remote control. Only 53% of the time, participants focused on their television screens. One of the main reasons of shifting their focus was to look into their smartphones.
Other research also shows that majority of the smartphone and tablet users remain active on these gadgets while they are watching TV. The use of second screen has now almost become an integral part of the TV viewing experience.
Thus, chances are great that those using second screen while watching television do not pay attention to TV ads, but rather gaze into their smartphones during ad-breaks. TV ad tracking shows that use of smartphones while watching TV negatively impacts the performance of TV ads. TV sync technology enables brands to reach these viewers through their second screens.
TV syncing works by activating an online ad campaign on a viewer's smartphone or tablet that is same or related to the ad appearing on his TV. This real-time syncing increases the chances of a viewer's engagement with the ad being displayed on the mobile device. Not only TV ads, this technology can sync other content on TV such as sporting events, concerts and high-impact TV series, and even things like weather and pollution conditions with small screens.
For advertisers, TV syncing is an invaluable technology as it offers great benefits. Some of these are given here below –
Greater impact
If the same ad is shown on the smartphone as is appearing on the TV, then the impact on the viewer's mind is much greater than the ad appearing only on a single screen.
Syncing compensates for unviewed TV ads
During ad-breaks, TV viewers often shift their attention to their smartphones. This way the ad presented on the TV gets wasted as it does not generate any engagement. But, when the same ad appears on a viewer's smartphone, advertisers get a second chance for their ad getting viewed.
Increased chances for ads getting viewed over competition
If a brand shows its ads on the mobile devices when on TV the ads of its competitor are appearing, then that brand has higher chances of its ads being viewed as TV viewers are increasingly using their smartphones during TV ad breaks.
Facilitates user interaction
When ads on smartphones coincides with ads on TV, it becomes easy for viewers to interact with them, as on smart phones viewers have to just click on the ads and they are taken to the product's landing page. For ads appearing on TV, this one-click option is not available, rather viewers have to search for the advertised products on a search engine through their laptops or mobile phones.
Unified brand experience
Syncing across multiple screens allows brands to convey a connected message to consumers, which promotes unified brand experience and allows for greater conversion.
TV ad sync technology along with AI advertising is transforming the way advertising is done. Leveraging these advertising technologies, helps brands to increase user engagement, get more ROI and boost their brand value.