Our New Research Shows That 90% Marketers Consider Brand Safety A Serious Problem
PUBLISH DATE: 30 June 2020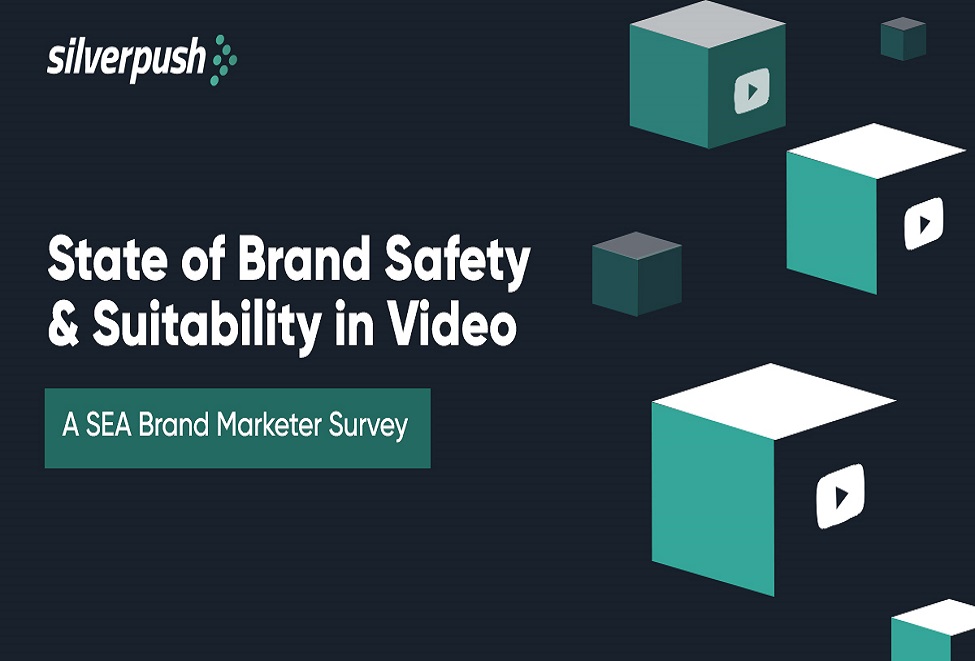 Brand marketers and Agency Heads across Southeast Asia believe ad placements across harmful content damage brand perception and result in revenue loss.
The brand safety crisis, that first caught the attention of advertisers in a major way back in 2017, is even more real today. With millions of pieces of user generated visual content added to video sharing platforms daily, brand safety has taken centre stage in the video advertising world.
Like every crisis, this has also resulted in practical and workable solutions that have provided a semblance of control to advertisers in varying degrees. However, some of the most widely used brand safety measures including blocklists, whitelisted channels/pages, third-party measurement and brand safety specialists, bring along their own set of efficiencies and pitfalls. A debate that gained more weight recently as Coronavirus topped keyword blocklists, squeezing ad revenues and killing brand reach.
In In an attempt to understand how leading marketers and brands perceive and mitigate brand safety risks, we surveyed 160+ agency heads, business leads in media and brand marketers in Southeast Asia.
This survey report highlights some of the brands' biggest challenges with available brand safety measures and a pulse on the growing importance of and readiness for brand suitability. Key highlights from the report include:
Video platforms offer more brand safety controls, but continue to remain brand unsafe, with Tik Tok leading followed by Facebook and YouTube. This was further solidified with another research when earlier this year Silverpush analysed ~15 million videos across video sharing and hosting platforms in SEA, and found nearly 8–9% of all content as brand unsafe: featuring violence, smoking, adult, and extremist content. Which means that 1 in every 10 video ad placements can potentially be across harmful and damaging content.
~90% industry professionals believe unsafe exposure impacts brand perception negatively, and 62% believe the extent of this damage is highly negative.
~60% respondents believe brand safety risks can result into revenue loss ranging from reduced buying to complete boycott of the brand.
Blocklists and whitelists remain top brand safety measures. Contextual targeting-based techniques involving NLP based technologies and in-video context detection are emerging.
However, 60% said that using current brand safety measures result in inability to reach specific audience.
~63% industry professionals stated lack of customized exclusion filters that can meet unique brand needs as the most pressing brand safety challenge, highlighting the importance of brand suitability.
The report further talks about how challenges of the current brand safety measures resulted in killing reach and monetization during COVID-19. And further highlights the growing importance of brand suitability, solutions brand and agencies seek, and the emergence of AI powered context detection technology.
Access the full report here.
How are brands responding to COVID-19? A brand marketer survey across SEA market
PUBLISH DATE: 14 May 2020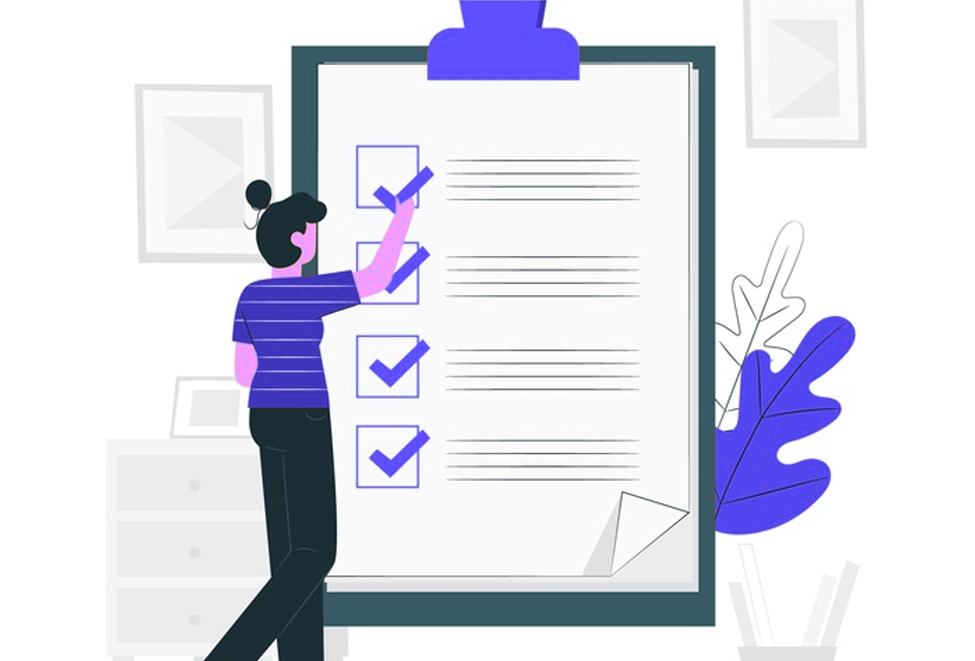 Brands have been profoundly affected by the coronavirus pandemic. Brands' response to the coronavirus pandemic not only impacts consumers' trust today, but it will also significantly impact future purchasing decisions. Moreover, brands could face irreparable damage to their reputation due to brand safety risks associated with COVID-19 related content.
To gain insight into how brands are responding to COVID-19 pandemic, Silverpush conducted a survey of 150+ agency heads, business leads in media, and brand marketers in the SEA region in April 2020.
The survey aimed to understand how brands are adapting their marketing strategies to the impact of the COVID-19 outbreak and how they are mitigating the very real brand safety risks the rapidly growing coronavirus related content consumption poses.
How are brands re-imaging and engaging consumers in light of the pandemic?
The survey found that in the light of the pandemic, brands are reimaging by adapting their marketing tone and initiatives to consumer expectations. Only 5% respondents reported no change in brand positioning pre and post COVID-19, whereas 95% reported a distinct shift that resonates with government policies, and responds to the new consumer expectation.
Ad spending poised to decline
The industries heavily impacted by coronavirus outbreak such as travel, hospitality, physical retail and more have and will continue to paused marketing initiatives. Only 16% respondents said these industries will protect marketing budgets for a stronger comeback later.
Moreover, the survey indicates that it is unlikely that the industries such as health and FMCG that are currently experiencing higher demand will increase marketing spend to capture the demand more aggressively. Even though past recessions have shown that aggressive cuts in ad spends can lead to longer recovery cycles.
Ad Spends are shifting to digital channels
Even with significantly increased TV viewership across SEA, boosted due to government-imposed lockdowns across the region, and various studies indicating curtailed TV ad spends can adversely affect brand health measures – only 2% respondents said brands are spending more on TV and mainstream media, and a large percentage indicated rapid shift to various digital channels.
Brand safety is a key concern, and is driving ad spend cuts
Industries, except few such as health, hygiene, pharma, etc., are stringently avoiding advertising across COVID-19 related content. Publisher news sites and news channels on platforms like YouTube are facing advertisers' block-lists due to coronavirus-related coverage.
A measure of advertisers' confidence on brand safety tools is depicted by how despite using third party tools to ensure safe ad placements, brands are reducing marketing budgets and pausing advertising specifically to avoid association with Coronavirus related content.
71% respondents reported brands are reducing marketing budgets ranging from complete halt of marketing spends leading to up-to 80% budget cuts, in order to avoid running ads across coronavirus related content
Can context relevance be the answer?  
Emerging AI powered solutions are increasingly focusing on providing context relevance, and are fast becoming an answer to brand safety woes. AI enables processing of large volumes of data at speed, with better context, at higher scale and improved targeting efficiencies.
However, most of these contextual targeting solutions still depend on the use of NLP and semantic analysis, not truly understanding the sub-text, nuanced contexts, and complex relationship words have in written or spoken language.
AI and computer vision-powered video advertising solutions can detect in-video contexts, offering a higher degree of context relevance that surpasses limitations of traditional keyword targeting and NLP based technologies. They offer unparalleled insight for advertisers to place context-relevant in-video ads and exclude unsafe content in a highly structured manner, and at the scale programmatic has traditionally offered.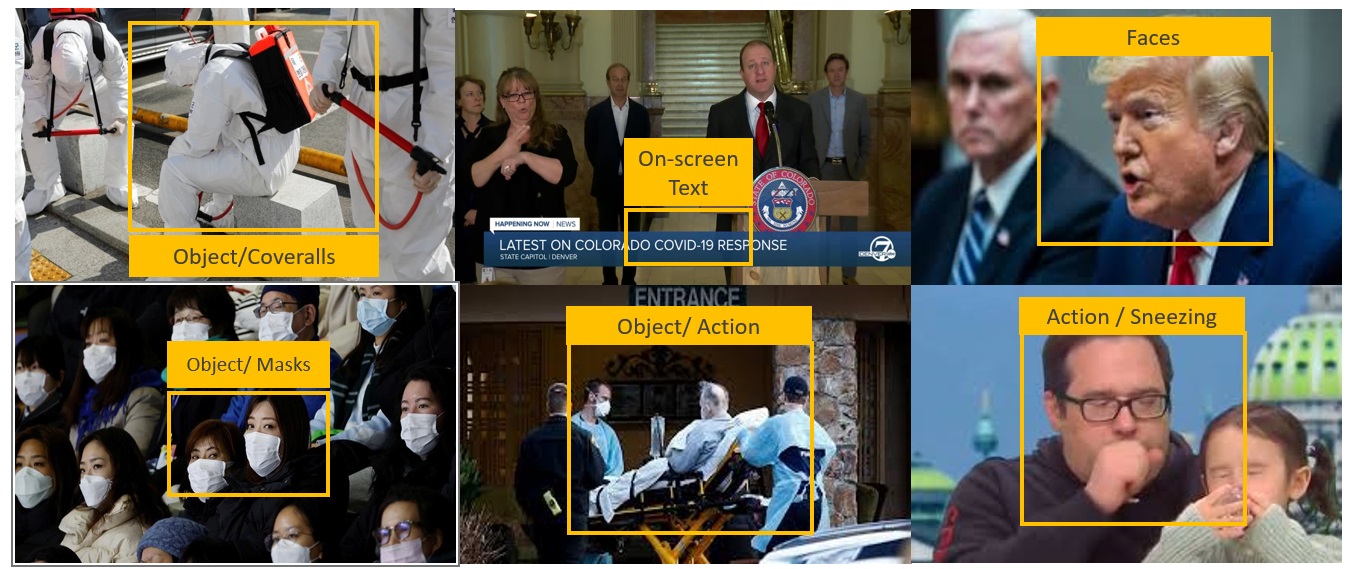 You can access the full report 'Brand Response to COVID-19 in SEA' for detailed insights from the survey.
Silverpush Creates Award-Winning Campaigns with Top Brands In MENA
PUBLISH DATE: 05 March 2020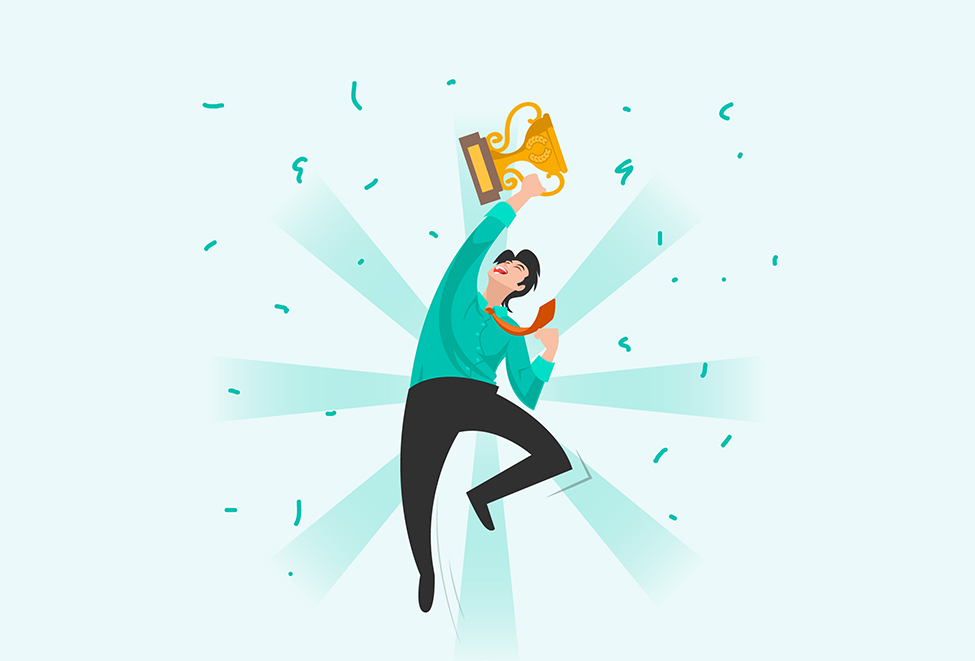 Wins 4 MMA MENA Smarties awards across 3 key categories – innovation, cross-device and programmatic.
The outstanding campaigns created by Silverpush performed brilliantly at the MMA MENA Smarties Awards ceremony held on February 10th at Five Palm Jumeirah, Dubai, by winning one Gold, two Silvers and one Bronze.
Signal and Magna Global & Silverpush won a Gold award under the cross media category for the Signal – UNICEF campaign. Again, for the cross media category, Nissan Middle East and OMD UAE & Silverpush won a Silver for the Nissan Middle East – Cricket World Cup Live Sports SYNC campaign. Telfast (Sanofi) and Mindshare & Silverpush won a Silver and Bronze for the Telfast Weather Sync *Achoo* campaign under the programmatic and innovation categories respectively.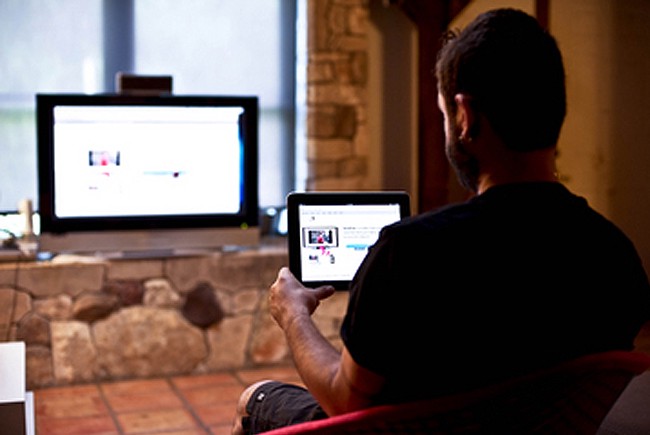 All of the campaigns were powered by Silverpush's real-time moment marketing platform – Parallels. Parallels enables effective real-time TV ad sync and real-time live moments sync.
Signal partnered with Magna Global and Silverpush to launch a CSR UNICEF campaign to promote oral health in Egypt. Silverpush created a real-time ad sync between Signal toothpaste commercial on local Egyptian TV and Signal's ad on high-reach social media platforms – Facebook and Instagram. Thus, those viewers that shifted their focus to their smartphones during ad-breaks were effectively targeted. The TV commercial promoted dental hygiene to kids while the ad on social media platforms delivered message about the product benefits. Apart from self-sync, Silverpush also created a competition-sync to show Signal's ad on Facebook and Instagram when a competitor's toothpaste ad aired on the TV.
The campaign turned out to be highly effective. The campaign achieved a video view rate of 28%, which was 4 times higher than obtained with non-sync campaign. Post-engagement rate of 28.5% was achieved which significantly surpassed the earlier rate of 0.07%. The completed view rate that started with 49% reached a whopping 72% by the end of the campaign. What is worth noting and interesting is that out of the total video views delivered, 73% were watched with sound on. The campaign achieved an impressive estimated ad recall lift rate of 7.3%.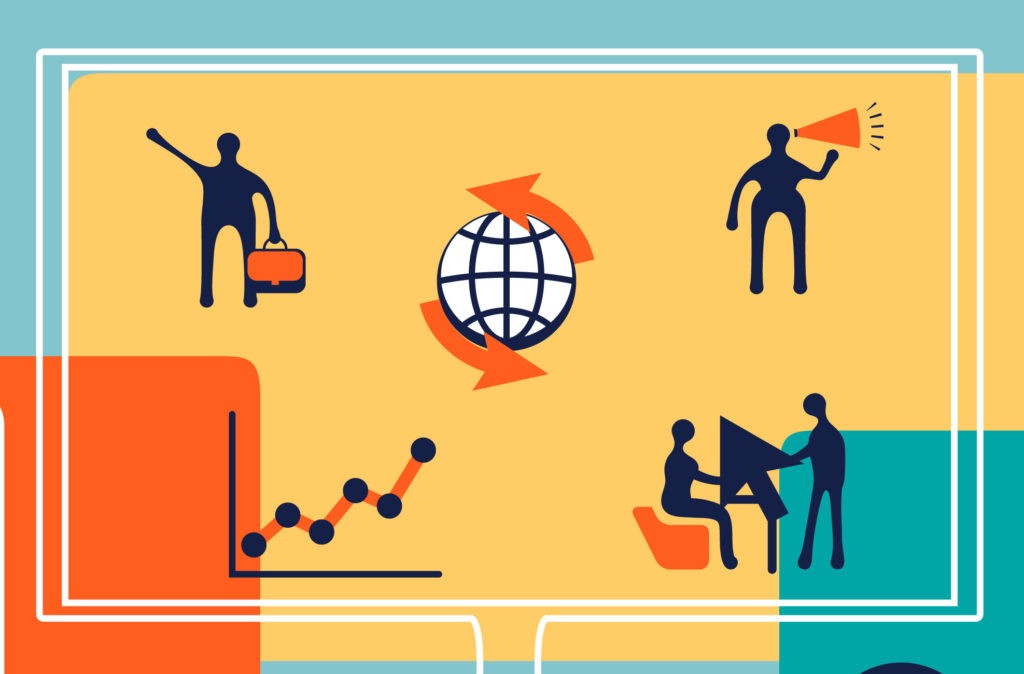 For Nissan's campaign, Silverpush leveraged its real-time live sports sync technology. For four years, Nissan has been the sponsor of the International Cricket Council. To strengthen the association of Nissan with cricket, Silverpush ran a campaign during the World Cup on Facebook.
Silverpush found that only 15 decisive minutes of the game get debated again and again. These are the best moments for connecting a brand with the consumers. Silverpush capitalized on these moments by syncing them with the relevant content on the Facebook. Being related to the key game moments, this content was found more engaging by the fans and made Nissan a part of this engaging experience. Nissans's brand relevance rose by 21%, purchase intent increased by 5% and brand image improved by 10%.
For Sanofi's anti-allergic Telfast tablets, Silverpush ran a moment marketing campaign, powered by weather sync technology, in the Middle East. In the Middle East, weather changes frequently, even during the same day. Due to this, people there are affected by allergic rhinitis all year long, unlike those in other parts of the world.
Silverpush identified specific weather conditions that lead to a surge in allergic rhinitis. Depending upon the weather conditions and other triggers such as dust, mold, mites, etc., the most relevant ad messages were communicated to consumers in real time. The results of the campaign were highly impressive. Over double-digit growth in sales occurred during the campaign duration. The view rates touched the sky and the ads that ran only during the weather triggers performed 85 times better than others. Trigger targeting increased the click-through rate by 111%.
Silverpush's prime focus has always been to deliver highly effective campaigns through its innovative technology to provide unprecedented reach and user engagement to brands and impactful brand experience to users. Silverpush's award-winning campaigns serve as a testimony to this fact.
We Are Excited to Announce Our New Brand Identity
PUBLISH DATE: 03 March 2020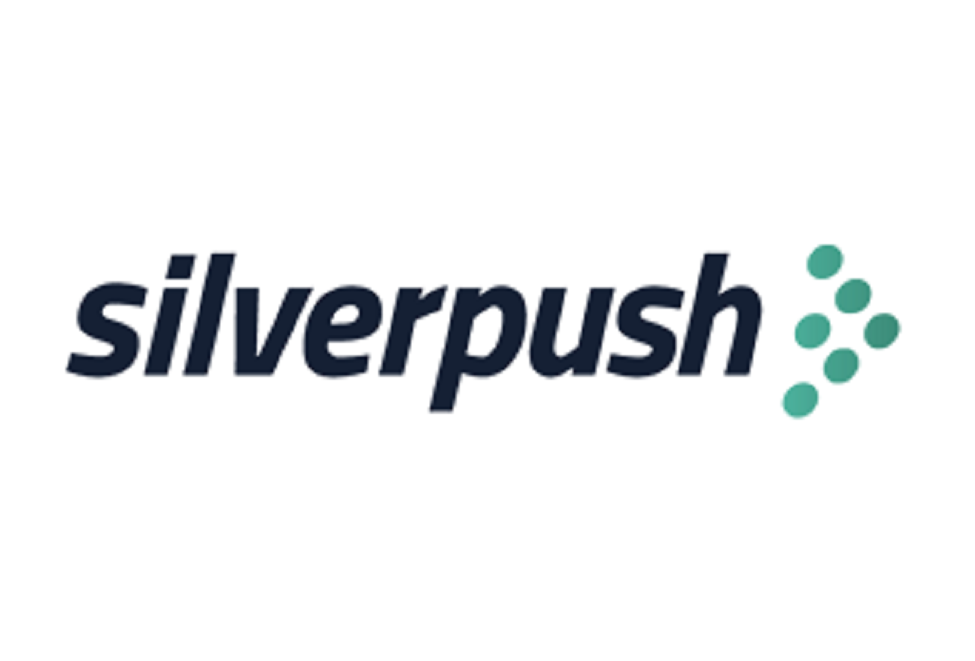 We are delighted to announce our new brand identity as part of the ongoing evolution of our brand. Our business has grown, our technology has evolved, we are digging into new areas and have launched new products, and so we thought that it's time for a change. We have refreshed our logo and website to reflect who we are today and to symbolize our future.
Our new brand identity resonates with our focus on AI-powered in-video contextual advertising. The new brand identity perfectly aligns our company with our successful foray into offering cutting edge AI-powered solutions that are redefining limits of in-video contextual targeting.
With blue and green colors in our new website, we have centered our new identity around AI and technology, keeping it modern and focused on trust. The yellow color imbibes the fresh and playful characteristics of the brand – offering flexibility for future innovation. These branding elements have also translated into a new logo, which projects motion and pace.
We started our journey in 2012 as the first Demand Side Platform in India. Since then, we have brought many innovative products to the market, including the first of its kind Cross Device Ad Targeting solution launched in 2014, and the Real-time Moment Marketing Platform, Parallels, in 2018.
We launched Mirrors, the first computer-vision-powered in-video contextual advertising platform, in 2019. Mirrors is able to effectively detect contexts like faces, objects, activities, emotions, scenes and logos in a streaming video for placement of context relevant ads. Through Mirrors, we have helped some of the largest brands in world in achieving unprecedented reach and user engagement.
Our new brand identity helps us in effectively bringing into light our three inherent characteristics – creator, explorer and jester.
As a creator, we love to focus on innovation and quality. We always want to contribute to society by bringing something new into being, i.e. by realizing a vision. We draw deep satisfaction from our efforts of creating something new that did not previously exist but has the potential to revolutionize the industry. Our in-video contextual advertising platform based on artificial intelligence (AI) and computer vision is a product of our creator mind and is ushering a new era in ad tech industry.
Our explorer characteristic is exhibited in our desire and efforts to do groundbreaking and pioneering work. We want to have an explorer's attitude towards the work we do and the way we do it. We don't want to take the conventional, pre-defined path, but want to pave our own path and discover our own way of doing things, so that we can bring ingenious products in the market. We want to be free from constraints, feel the freedom to explore the technology in our own way, and enjoy our discoveries and innovations. Our explorer trait makes us utilize our capacities to the fullest, thereby allowing us to push the boundaries.
Our fun-loving, light-hearted and playful approach is a reflection of our jester trait. We think outside the box to develop innovative products that make people feel good. We combine fun with creativity and intelligence to offer ingenious solutions to ad tech industry. Being quick-witted, highly adaptable and resourceful, we reframe concepts, present new perspectives and stir up changes. Our jester trait helps us to easily navigate through difficult times and emerge as a real winner.
With this new company branding, we have now moved beyond our legacy. We have always been a first mover in problems we have solved before, be it disrupting cross device tracking or effective push notifications. We are now completely focused on transforming how advertisers reach their customers contextually with our unique offerings, and our new brand identity reflects this. Our tryst with AI and emerging technologies will continue and we will be launching new line of innovative products for the advertising industry in the future.