Best Practices for Effective YouTube Targeting
PUBLISH DATE: 17 July 2020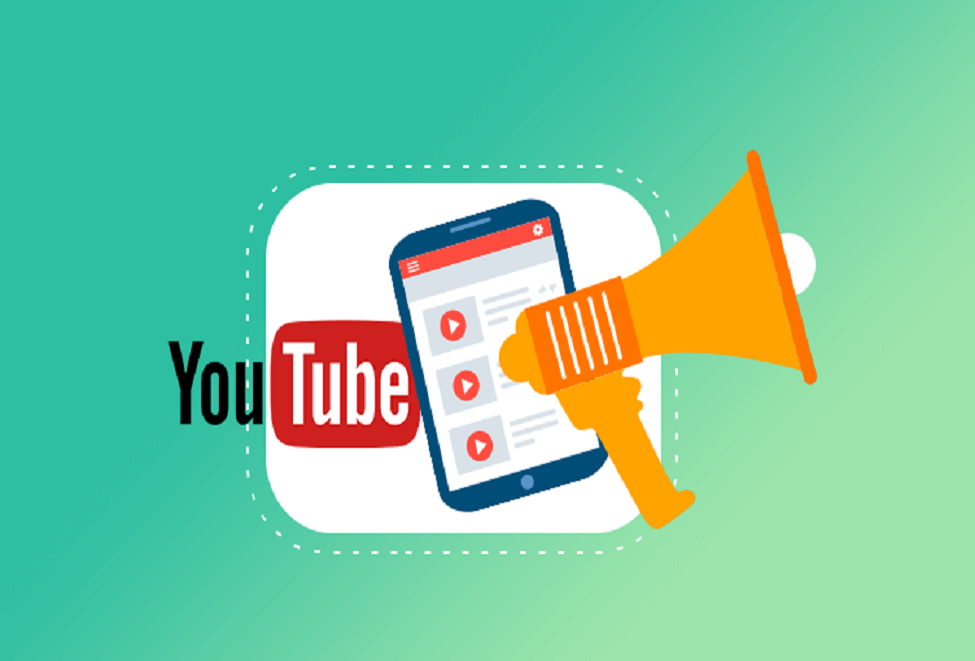 YouTube is the most popular video hosting website in the world with most extensive catalog of online videos. The number of monthly logged-in users on YouTube is about 2 billion. YouTube offers tremendous opportunities to advertisers.
YouTube provides a wide range of ad formats and varied targeting options to marketers, enabling them to effectively and easily reach their target audience. It is important for marketers to use the right YouTube targeting options in order to drive success to their YouTube advertising campaigns. Using basic keyword and topic targeting at the start may not result in success. Below are discussed some handpicked ways that you as a marketer can use for effective targeting on YouTube –
Custom Intent Audiences
This targeting option helps marketers in reaching new customers on YouTube on the basis of the keywords used by the users to search for products and services on Google.com. It is not necessary that these audiences have any previous interaction with your brand. These are built from users who have recently searched the keywords that were used by you for to creating your audience.
Some of the great custom intent audiences that you can test out for your video advertising campaigns on YouTube are –
· Converting search queries — You can use your list of converting queries from your search campaigns to display video ads to users who have searched for these queries.
· Converting keywords — These keywords are not the same as converting search queries. You can create a different audience based on these.
· Competitor terms — These allow you to show your video ads to users that are actively searching for your competitors.
· Best-selling products — You can create an audience from your best-selling products. You can easily find these products from the sales report of your e-commerce platform.
Life Events
Life Events can prove to be a great targeting option. It allows you to show ads to customers during life milestones such as starting a business, graduating from college, changing or starting a job, getting married, purchasing a house, retiring from job, etc.
These life events provide a great opportunity to brands, which offer products or services needed in these moments, to emotionally connect with consumers. For effective targeting via life events, your video creative should clearly show consumers how your brand can help them go through these milestones smoothly.
Customer Match
Customer match allows marketers to target audiences by making use of the first-party online and offline data, i.e. the information shared by the customers. It enables marketers to target ads to their customers and to new audiences similar to them.
Ad Pods
YouTube's ad pod delivery method shows two ads back to back, i.e. one ad right after the other. Combining two ads in an ad pod, instead of showing them separately, provides an ad experience similar to the TV ads. Ad pods result in fewer ad break interruptions, which in turn increases the rates of both content and ad viewing.
TrueView Discovery Ads
TrueView discovery ads appear on the search results and watch pages on YouTube. YouTube is a huge search engine, next only to Google.com. It allows users to conduct search for specific videos that they are interested in. TrueView discovery ads campaign is unique as a video advertising campaign as it is the only one in Google Ads that allows marketers to target just the YouTube's search results page.
Combining keyword targeting with TrueView discovery campaigns offers a great way to capitalize on user intent. By running TrueView discovery ad campaigns, marketers can take over the top spot of the search results page on YouTube.
Video Ad Sequencing
Video ad sequencing enables marketers to use a series of video ads in a customized order to state their product or brand story to consumers. This YouTube marketing tool helps in building consumers' interest in the brand and its products or services.
Custom Affinity Audiences
This targeting method allows marketers to build audiences that are specifically interested in the products their brands make rather than the broad product categories. For example, if your brand makes running shoes, then you can specifically reach runners instead of those generally interested in sports.
In-Market Audiences
By using this targeting option, marketers can target audiences that are actively researching, comparing, and considering purchasing products or services that their brands offer.
Director Mix
Director Mix is a great video advertising tool offered by Google that allows easy creation of multiple versions of a video at scale. Thus, marketers can easily customize video ads for different audiences, languages and locations. This tool allows easy swapping out of elements such as sound, images and text in order to deliver video ads tailored to specific audiences. Even the creative can be fully changed without any loss of quality.
Real-Time Triggers
By using real-time triggers, marketers can time their YouTube ads to align with significant moments associated with specific events such as a goal in a football match. This feature allows marketers to capitalize on consumers' cross-screen behavior.
Similar Audiences
This YouTube targeting feature helps marketers by automatically finding new audiences similar to those already existing in their remarketing lists. In order to find the like-minded audiences, Google makes use of a machine learning algorithm.
The above-mentioned handpicked ways for YouTube targeting will help marketers in effectively achieving their YouTube advertising goals.
What's New in YouTube Advertising for Marketers?
PUBLISH DATE: 15 July 2020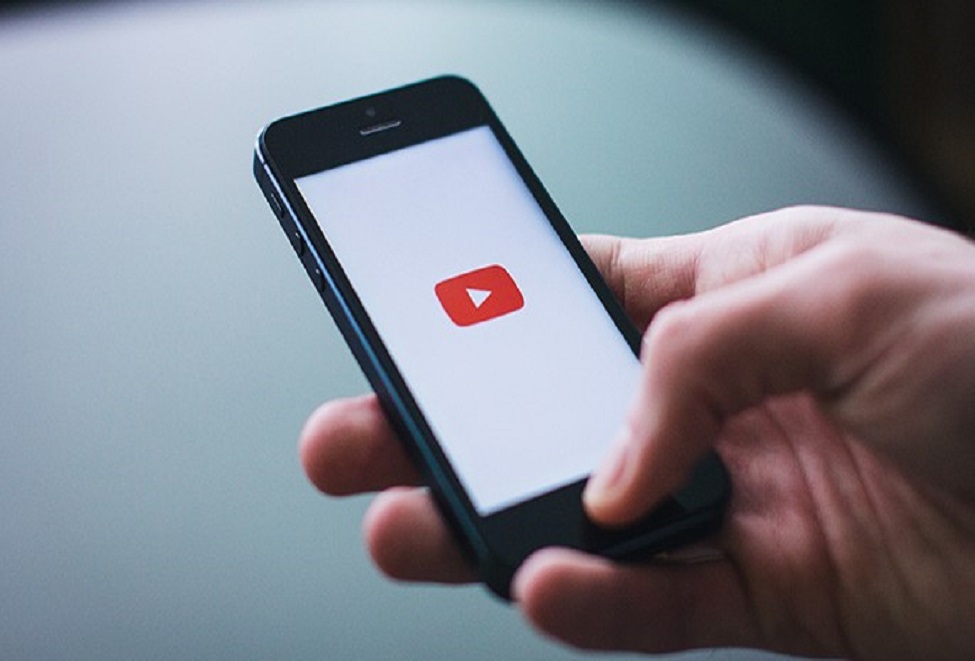 Marketers are well aware of the advantages afforded by YouTube advertising. YouTube ads help in generating and spreading brand awareness, and in increasing sales.
From time to time, YouTube updates its platform by adding new features. Adopting these new features into video advertising campaigns on YouTube can help marketers in connecting with users more meaningfully and effectively, and in boosting performance of their campaigns.
Below are discussed some of the new features incorporated into the YouTube advertising platform –
Direct Response Shoppable Ad Format
In June 2020, YouTube announced a new ad format known as the direct response ad format. This new format will help brands by making video ads on YouTube video more shoppable. This new format adds browsable images of products beneath the video ad. This helps in driving traffic directly to the product pages. This new format comes at a time when people are increasingly shopping through e-commerce platforms to avoid chances of getting infected by shopping through physical stores.
Video Action Campaigns
YouTube also announced video action campaigns in June 2020. This feature offers a cost-effective and easy way to marketers to increase the number of conversions. It works by showing video ads that drive action automatically to the following – home feed, watch pages, and Google video partners. All of this happens within one single campaign. Any future inventory that becomes available will be included by YouTube. This new feature will help marketers in saving their precious time for focusing on important tasks such as building the right creative.
Video Reach Campaigns
Video reach campaigns provide an easy and efficient way to marketers for achieving their video advertising goals on YouTube. With this feature, marketers are able to upload multiple video creatives into just a single advertising campaign. It saves them from managing separate campaigns for different types of ads such as bumper ads and skippable / non-skippable in-stream ads. A machine learning (ML) algorithm, developed by Google, automatically displays the most efficient combo of the video ad formats in order to help marketers reach their audiences at scale.
YouTube Masthead
YouTube Masthead allows marketers to showcase brands, or their products or services, in the YouTube Home feed. The ad gets displayed across all devices. YouTube Masthead offers a highly effective solution for driving massive reach and allows marketers to plan their buys in advance without depending on auction. As this ad is placed on the YouTube's home page, it provides an extreme opportunity to marketers to show off their brands.
Instant Review / Instant Reserve
YouTube's Instant Review tool allows marketers to reserve ad space for up to one hundred and twenty days in advance. This happens through an automated process and does not require any minimum spend. By using this tool, marketers can book campaigns in advance with a defined budget. Using this tool to reserve ad campaigns in advance is similar to scheduling ads on TV, enabling marketers to secure spots beforehand for future important events.
Augmented Reality (AR) Try-On Ads
Augmented Reality (AR) involves superimposing digital content such as sound, images and text onto the world we see. YouTube's AR Try-On ads are shown to users in a split-screen format. Video plays on the top part of the split-screen while camera view appears at the bottom. A user can then see what he or she looks like after trying the make-up featured in the video.
By using these new YouTube advertising features, marketers can run more effective campaigns and gain a competitive edge.
Our Research Shows That 90% Marketers Consider Brand Safety A Serious Problem
PUBLISH DATE: 30 June 2020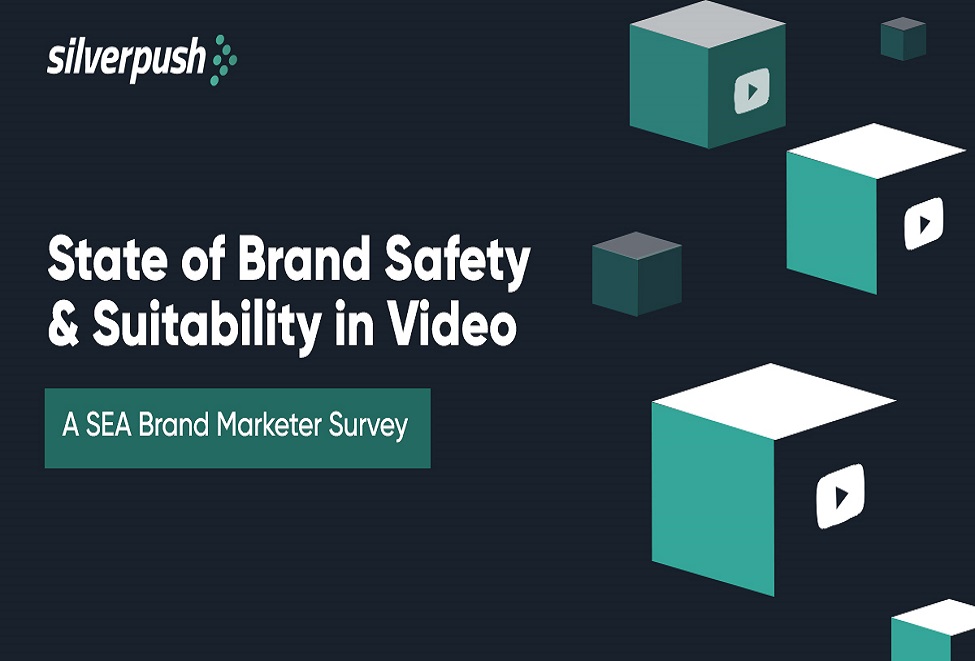 Brand marketers and Agency Heads across Southeast Asia believe ad placements across harmful content damage brand perception and result in revenue loss.
The brand safety crisis, that first caught the attention of advertisers in a major way back in 2017, is even more real today. With millions of pieces of user generated visual content added to video sharing platforms daily, brand safety has taken centre stage in the video advertising world.
Like every crisis, this has also resulted in practical and workable solutions that have provided a semblance of control to advertisers in varying degrees. However, some of the most widely used brand safety measures including blocklists, whitelisted channels/pages, third-party measurement and brand safety specialists, bring along their own set of efficiencies and pitfalls. A debate that gained more weight recently as Coronavirus topped keyword blocklists, squeezing ad revenues and killing brand reach.
In In an attempt to understand how leading marketers and brands perceive and mitigate brand safety risks, we surveyed 160+ agency heads, business leads in media and brand marketers in Southeast Asia.
This survey report highlights some of the brands' biggest challenges with available brand safety measures and a pulse on the growing importance of and readiness for brand suitability. Key highlights from the report include:
Video platforms offer more brand safety controls, but continue to remain brand unsafe, with Tik Tok leading followed by Facebook and YouTube. This was further solidified with another research when earlier this year Silverpush analysed ~15 million videos across video sharing and hosting platforms in SEA, and found nearly 8–9% of all content as brand unsafe: featuring violence, smoking, adult, and extremist content. Which means that 1 in every 10 video ad placements can potentially be across harmful and damaging content.
~90% industry professionals believe unsafe exposure impacts brand perception negatively, and 62% believe the extent of this damage is highly negative.
~60% respondents believe brand safety risks can result into revenue loss ranging from reduced buying to complete boycott of the brand.
Blocklists and whitelists remain top brand safety measures. Contextual targeting-based techniques involving NLP based technologies and in-video context detection are emerging.
However, 60% said that using current brand safety measures result in inability to reach specific audience.
~63% industry professionals stated lack of customized exclusion filters that can meet unique brand needs as the most pressing brand safety challenge, highlighting the importance of brand suitability.
The report further talks about how challenges of the current brand safety measures resulted in killing reach and monetization during COVID-19. And further highlights the growing importance of brand suitability, solutions brand and agencies seek, and the emergence of AI powered context detection technology.
Access the full report here.
Moving from Video Interruption to Integration Through Contextual Advertising
PUBLISH DATE: 03 June 2020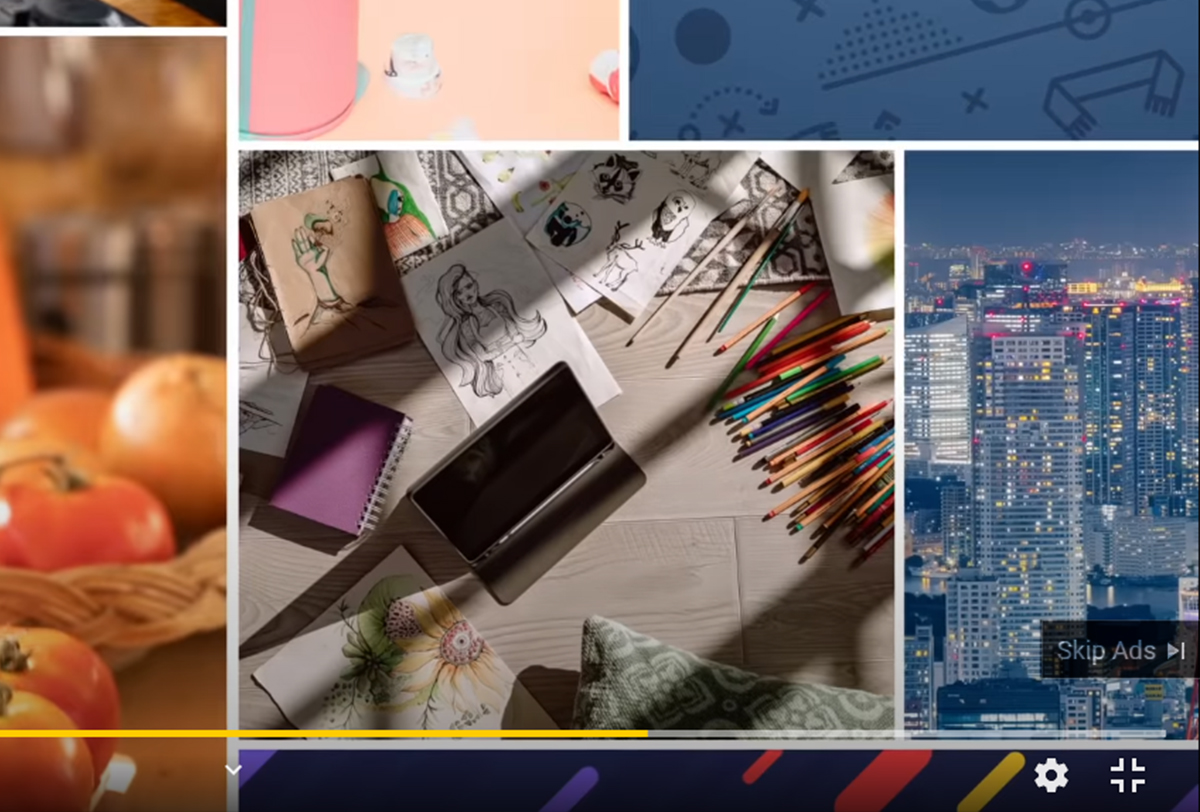 Video advertising has become a highly effective tool for brands and marketers to communicate their messages to online audiences. In the year 2018, $10.228bn were spent in digital video advertising in the United States alone.
Since its inception, video advertising has faced the criticism of being inherently interruptive in nature. Online users tend to skip or ignore ads that appear to them as annoying or interruptive. This non-engagement of users with the ads is a serious headache for marketers, and they are struggling to find the way out.
Research shows that brands are now increasingly concerned about the interruptive user experience when running their video advertising campaigns. For brands, user experience has become a significant factor to consider while devising their video advertising strategy. Brands are trying to make in-video ads more engaging and less annoying for users. In order to draw effective user engagement, ads should be able to capture the user attention in the first few seconds.
Video ad formats also play an important role in driving better user experience and engagement. By deploying better formats, marketers can make their advertising strategy more effective. According to eMarketer, sixty percent of video ads fall in the in-stream category. Majority of the marketers are currently deploying interruptive in-stream ad formats that can be easily skipped or ignored. Pre-roll and post-roll are used more often over other formats such as overlay video and mid-roll. Overlay ad format, which places an ad over the video content, offers an advantage over other in-stream formats of not overtly interrupting the underlying video content being watched by the user. Thus, overlay ads are less annoying and tend to provide better user experience.
Mid-roll format is least favored by the marketers, especially for short video content, because it is highly interruptive. Therefore, marketers are currently mainly utilizing pre- and post-roll in-stream ad formats for achieving their advertising goals and the whole video content itself is being left uncapitalized. Here, the overlay format comes to rescue. It allows marketers to capitalize on the unutilized video content without being interruptive to users.
Brands have identified certain obstacles in the path of video ad innovation. These include inadequate budget, lack of in-house expertise, misaligned in-house teams, lack of agency relationship, and lack of strong external technology partnership. To achieve their video advertising goals, brands and marketers should focus on innovative, non-interrupting ad formats. But only using the right in-video ad format will not work, marketers should make use of robust, efficient and effective advertising technology such as AI advertising, and give utter importance to context. They should serve contextually relevant in-video ads that are well-aligned with the content the user is consuming.
According to the industry experts, video advertising strategy in the future will be impacted by factors such as demand for non-interruptive ads, growth of over-the-top and connected TV ad formats, growth of social networking and video sharing advertising formats, and demand for contextual advertising.
Users' demand for non-interruptive ads on connected TV has grown over the years in sync with the growth in its viewership. Currently, in-stream video advertising on this platform is largely interruptive in nature. Contextual video advertising offers an effective solution to marketers to mitigate this interruption on connected TV and enhance user experience.
By using the right mix of in-video ad formats and contextually aligned ads, advertisers can turn upside down the user experience from being interruptive to engaging. To display contextually aligned video ads, a highly effective solution is afforded by AI powered in-video context detection technology.
However, AI-advertising solutions that are dependent on machine learning, NLP and semantic analysis, miss the mark when it comes to understanding the sub-text, nuanced contexts and complex relationships words have in written or spoken language.
Computer vision powered contextual advertising technology provides very high degree of context relevance. This technology works by accurately detecting contexts in video such as faces, emotions, logos, objects, scenes and activities in order to display in-video ads that are in line with what the user is actively engaging with. Highly contextually relevant ads appear non-interruptive and appealing to users, and boost the chances of users watching or clicking them.
With AI-powered contextual video advertising, marketers can seamlessly integrate ads with the video content the user is watching, thereby providing a non-interruptive, highly engaging user experience.
How are brands responding to COVID-19? A brand marketer survey across SEA market
PUBLISH DATE: 14 May 2020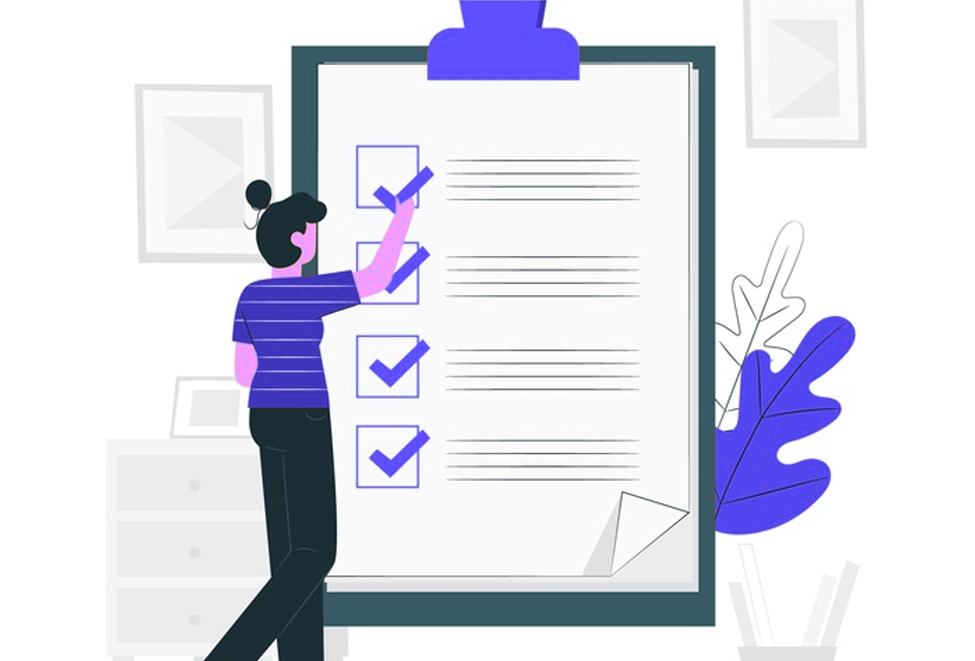 Brands have been profoundly affected by the coronavirus pandemic. Brands' response to the coronavirus pandemic not only impacts consumers' trust today, but it will also significantly impact future purchasing decisions. Moreover, brands could face irreparable damage to their reputation due to brand safety risks associated with COVID-19 related content.
To gain insight into how brands are responding to COVID-19 pandemic, Silverpush conducted a survey of 150+ agency heads, business leads in media, and brand marketers in the SEA region in April 2020.
The survey aimed to understand how brands are adapting their marketing strategies to the impact of the COVID-19 outbreak and how they are mitigating the very real brand safety risks the rapidly growing coronavirus related content consumption poses.
How are brands re-imaging and engaging consumers in light of the pandemic?
The survey found that in the light of the pandemic, brands are reimaging by adapting their marketing tone and initiatives to consumer expectations. Only 5% respondents reported no change in brand positioning pre and post COVID-19, whereas 95% reported a distinct shift that resonates with government policies, and responds to the new consumer expectation.
Ad spending poised to decline
The industries heavily impacted by coronavirus outbreak such as travel, hospitality, physical retail and more have and will continue to paused marketing initiatives. Only 16% respondents said these industries will protect marketing budgets for a stronger comeback later.
Moreover, the survey indicates that it is unlikely that the industries such as health and FMCG that are currently experiencing higher demand will increase marketing spend to capture the demand more aggressively. Even though past recessions have shown that aggressive cuts in ad spends can lead to longer recovery cycles.
Ad Spends are shifting to digital channels
Even with significantly increased TV viewership across SEA, boosted due to government-imposed lockdowns across the region, and various studies indicating curtailed TV ad spends can adversely affect brand health measures – only 2% respondents said brands are spending more on TV and mainstream media, and a large percentage indicated rapid shift to various digital channels.
Brand safety is a key concern, and is driving ad spend cuts
Industries, except few such as health, hygiene, pharma, etc., are stringently avoiding advertising across COVID-19 related content. Publisher news sites and news channels on platforms like YouTube are facing advertisers' block-lists due to coronavirus-related coverage.
A measure of advertisers' confidence on brand safety tools is depicted by how despite using third party tools to ensure safe ad placements, brands are reducing marketing budgets and pausing advertising specifically to avoid association with Coronavirus related content.
71% respondents reported brands are reducing marketing budgets ranging from complete halt of marketing spends leading to up-to 80% budget cuts, in order to avoid running ads across coronavirus related content
Can context relevance be the answer?  
Emerging AI powered solutions are increasingly focusing on providing context relevance, and are fast becoming an answer to brand safety woes. AI enables processing of large volumes of data at speed, with better context, at higher scale and improved targeting efficiencies.
However, most of these contextual targeting solutions still depend on the use of NLP and semantic analysis, not truly understanding the sub-text, nuanced contexts, and complex relationship words have in written or spoken language.
AI and computer vision-powered video advertising solutions can detect in-video contexts, offering a higher degree of context relevance that surpasses limitations of traditional keyword targeting and NLP based technologies. They offer unparalleled insight for advertisers to place context-relevant in-video ads and exclude unsafe content in a highly structured manner, and at the scale programmatic has traditionally offered.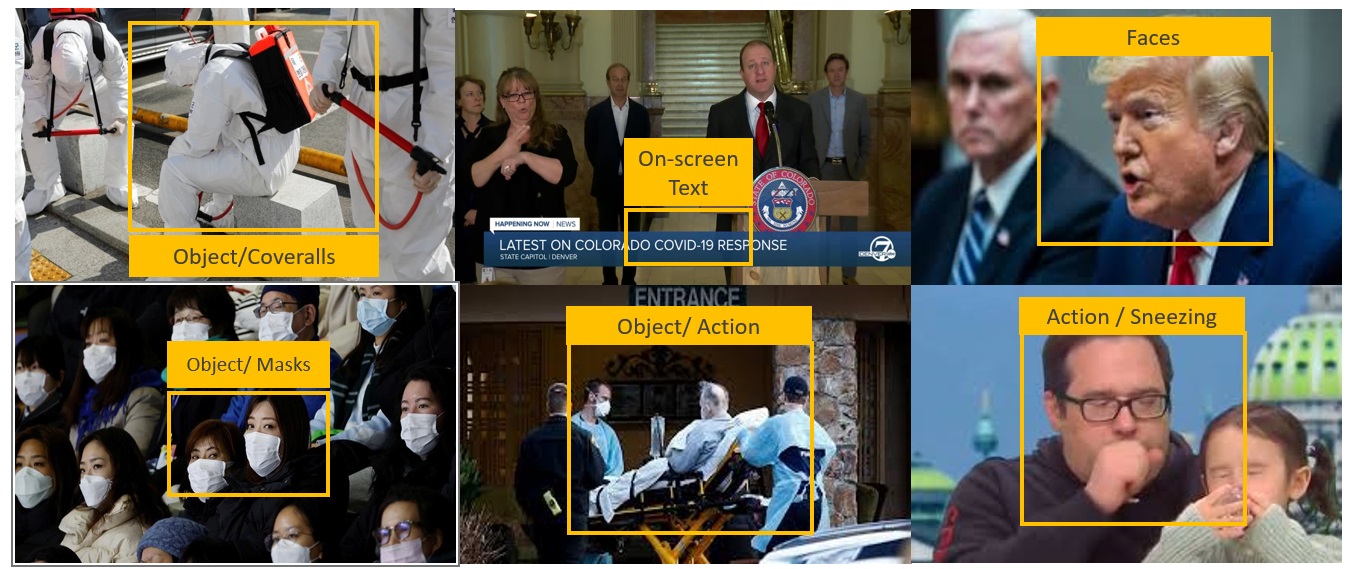 You can access the full report 'Brand Response to COVID-19 in SEA' for detailed insights from the survey.
How In-Video Contextual Advertising Works
PUBLISH DATE: 07 February 2020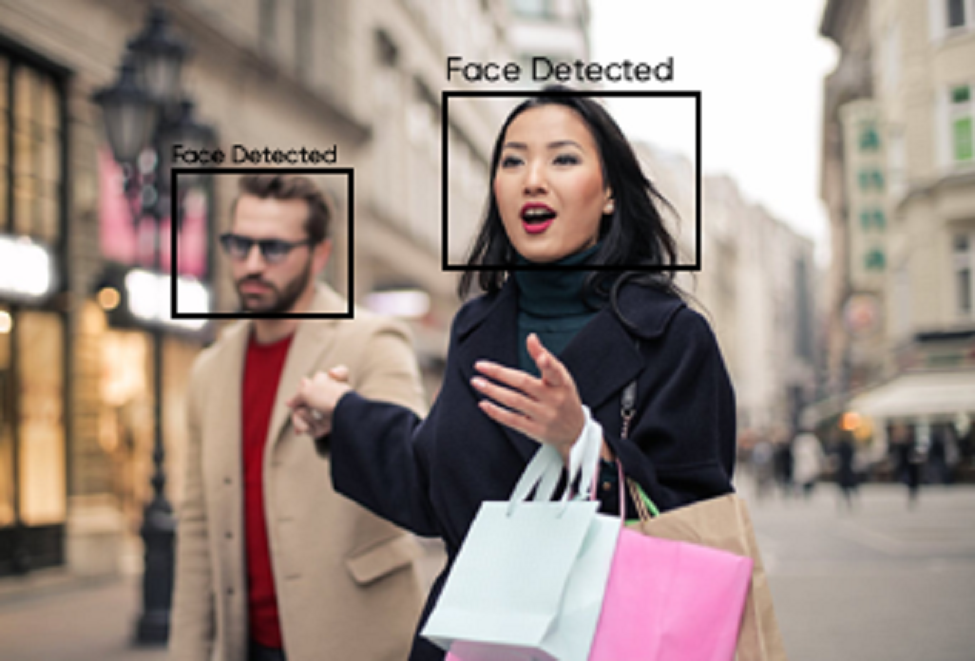 Few things break the flow of a narrative as much a non-context insert. The same holds good in respect to advertising.
Various case studies show that even the best of advertisements, which have a feel-good factor about them, do not do well if they are not fitted into the context. A report from the University of Oxford supports this wherein it was observed that cheerful ads when inserted in between a gloomy part of the video do not create much impact.
In many cases, in-video ads which are not relevant to the video being watched, tend to put off the viewer and might not create the desired impact. Whereas, contextual advertising can help to better connect with the viewer and communicate the message more effectively.
In contextual advertising, ads related to the content being seen or read are placed to ensure better connections with the audience. Video ads can have more impact through in-video contextual advertising where in-video ads are placed relevant to the content being played out in the video.
This ensures that the viewer finds the advertisement to be closely related to what is being seen, and therefore, would be more interested in knowing about the product.
Experts cite that 'Contextual Fluency" is a key component to process information. For example, an insurance advertisement would work well when a video about an accident is being streamed. Video coupled with the context becomes a potent tool to create an impression.
Implementing Contextual advertising
There are various tools available that help in implementing contextual advertising. Google AdWords is one of the most used marketing -technology platform where precise ads can be placed in relation to the context of a video or website.
Advertisers can place their ads which are triggered when specific keywords related to their product are being used, this is keyword contextual targeting. Whether an online user is reading a website/blog or watching a video, ads which are relating to the content are triggered that would better connect with the audience.
Marketing technology now also enables video advertising to be more precise. The advertisers can place specific adverts depending on what is happening within the video. Video platforms like YouTube have created a wide range of combinations of genre-content which can be used by the advertisers to stream an ad that is relevant to that particular moment in a specific video.
Artificial Intelligence is a key driver in enabling contextual video advertising. Recognizing scenes, a streaming video to identify the location within the video, understanding the facial expressions to comprehend the emotions, etc. and other computer vision applications like recognizing faces, logos, etc. are few of the AI-enabled technologies which are used for making contextual in-video ads.
Maximum utility through context
Content and message are the key to creating a successful advertisement. The ad would not be able to connect with the audience unless the message being conveyed is clear. However, apart from the content, there are two more elements that complete the trifecta of a perfect ad. These are the right time and the right audience. Contextual online advertising makes use of these three elements to ensure the maximum utility is obtained through an ad.
Using this form of advertising, an advert with the right content is created which is placed into the video at the right time to ensure that there is more possibility of the viewer connecting with the ad. Targeting them to a specific audience who can connect with the ad further enhances the success of an advertisement.
Industry Gold Standards Silverpush Has Won in 2019
PUBLISH DATE: 10 December 2019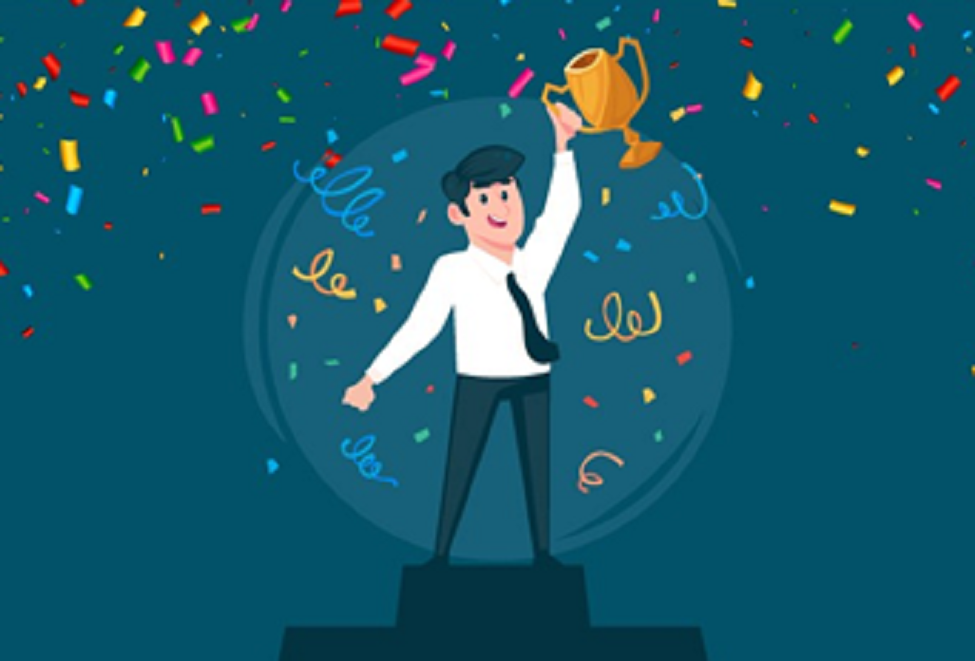 2019 has been an amazing year at Silverpush. Awards, recognitions, and accolades have come our way while we continued to serve our clients. Our technology continued to make a difference in the world of digital campaigns and online media for some of the largest brands globally. Join us as we look back at the ride that 2019 has been for us.
MMA Smarties India: Silver in Innovation and Product and Services Launch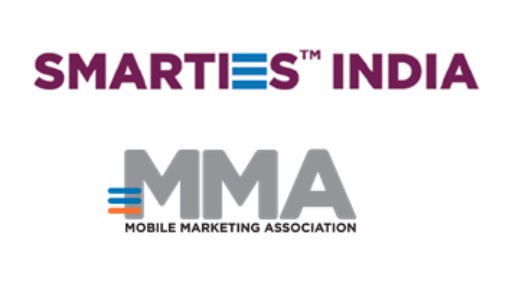 Mobile Marketing Association (MMA), a global mobile trade association, in fact, the only one of its kind is a hub for marketers, sellers and technological innovators in the media industry. MMA Smarties acknowledges the best brands, agencies, and tech enablers that exceed expectations by driving business growth via mobile campaigns.
Silver in Innovation
Thums Up, a leader in the soft beverages industry in India was targeting millennials for its new 2019 variant- Thums Up Charged in Summer. Their concerns of brand safety and engagement optimization were resolved with SilverPush's Mirrors Platform. The AI powered contextual video advertising platform helped the brand reach their most relevant audience.
Silver in Product and Services launch
As a part of the Amazing Moment Marketing Campaign, SilverPush was the technological enabler of Madison Media working on Asian Paints' Clean the Air campaign. With the rising concerns around AQI, the campaign revolved around creating hyper localized messaging synced with real-time AQI levels. With quality insights delivered at the right time, SilverPush informed with and showcased 1000+ region-specific informative communications.
WARC Media Awards: Bronze for Effective Use of Tech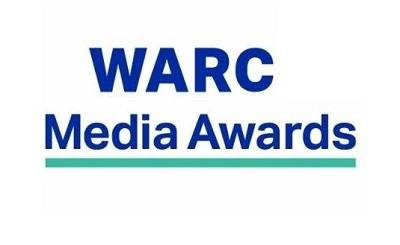 Every year, WARC recognises brands that excel in communication planning, driving positive business results via online channels globally through WARC Media Awards. At 2019 WARC Media Awards, SilverPush was awarded bronze for a campaign for Unilever's Breeze in the category — Effective Use of Tech.
With Breeze, SilverPush leveraged TV sync for Unilever Philippines. With a customer base of housewives aged between 22 to 44 years, SilverPush identified that the buyers were becoming increasingly social media savvy and therefore are prone to multi-screening. The audience was targeted and retargeted with paid advertisements through creating a tv ad sync between the brand's TV commercials and digital video ads across social platforms.
Festival of Media Awards (FOMA) Asia Pacific Awards: Bronze for Best in Technology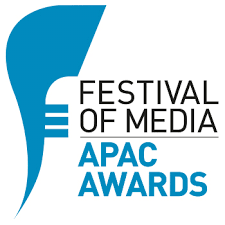 Festival of Media Awards is a celebration of brilliant media thinking across Asia Pacific region. The jury comprises of a vast network of creative thinkers and innovators in the industry. At FOMA APAC 2019, Breeze earned a bronze for the category — Best in Technology.
Moreover, collaborating with Mindshare was a unique learning experience that has added immense value to our technology.
Other Campaigns That Have Won Accolades and Recognition
Unilever Wall's and Mindshare Indonesia won the gold in the Cross Media category for their Wall's Gold Spirit campaign celebrating national sports heroes, powered by SilverPush's tv ad sync — Parallels.
Shortlisted at The Wires APAC Awards for the multi-screen sync platform as the Best Marketing Technology solution
Nomination at Drum Digital Awards APAC for Best Cross-Platform Campaign on behalf of Rexona
Shortlisted for MMA Smarties Vietnam in the mobile Mobile Video and Innovation categories
Shortlisted at Effie MENA awards in the Data-Driven and Healthcare-OTC categories for Sanofi's Telfast
More About Our Winning Campaigns
While TV advertising remain a key channel for information distribution in South Asia, women displayed indifference and lack of interest during TV commercial breaks, displaying a cross screen behaviour — paying more attention to social channels. The campaign overcame the clutter and increased brand engagement within the target audience through real-time, TV ad sync advertising.
KFC's launch of a new popcorn chicken flavor created the right buzz with AI-powered contextual ad targeting platform — Mirrors. Thirty contextual triggers were identified through Mirrors' unique capability of detecting faces, logos, objects, scenes, actions and emotions in a streaming video. Coupled with customized creatives, KFC was able to target the right audience, as they engaged with their interests on YouTube. The campaign achieved a VTR of 35 percent; a direct increase of 10 percent against agency benchmark of 25 percent.
Thums Up leveraged contextual ads placements to target millennial buyers engaged in adventure and thrill seeking activities. For the campaign, SilverPush contextually targeted users consuming video content around extreme adventure sports, through AI powered object and emotion detection capabilities. This maximized brand engagement exactly at the moment consumers were engaging with their interests, and not based on past viewing habits.
By seamless brand integration through Mirrors, the campaign gained a VTR of 35 percent with a decrease in CPV of 48 percent.
SilverPush partnered with Oreo for their special edition Spider-Man themed pack for Contextual ad targeting. Spiderman themed content was identified with Mirrors technology enabling the brand to unlock the audience engaged in such content at that right moment. Spanning across four weeks, the campaign directly contributed to sales, leading to a 38 percent higher sales for Oreo.
In 2019, we have made a huge difference in the advertising industry. And in 2020, we intend to further expand our product portfolio and help brands understand and reach their customer, like never before.